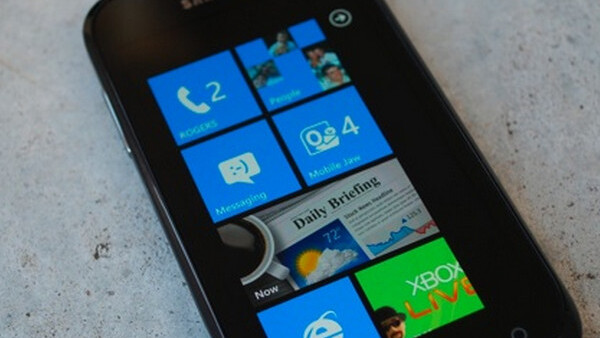 Story by
Alex Wilhelm is a San Francisco-based writer. You can find Alex on Twitter, and on Facebook. You can reach Alex via email at [email protected] Alex Wilhelm is a San Francisco-based writer. You can find Alex on Twitter, and on Facebook. You can reach Alex via email at [email protected]
Microsoft has just let loose some very interesting notes on what appear to be the final features to be included in the upcoming, and much promised, first update for Windows Phone 7.
There are three main elements that are being updated, added, or improved: copy and paste, faster apps and games, and better marketplace search. Each will add to the baseline user experience on the phones, while later updates will increase the mobile line's total capabilities.
Copy and paste, months late, is coming and the official skinny is that it works as follows:
Using copy and paste is easy and intuitive. In many cases you just tap a word, slide your finger to highlight any additional text, then tap the Copy icon. To insert this text in a message or app, just tap the spot where it should go, then tap the Paste icon.
The promise of more speed for apps and games is because "nobody likes to wait." Microsoft has "whittled down the time it takes for apps and games to start-up and resume" to address that fact. The lag you were experiencing, which varies by phone model, should be reduced shortly.
Finally, Microsoft is working to improve marketplace search, something that will help both developers and users. Redmond has "streamlined Marketplace search to make it easier to find specific apps, games, or music."
Sure, it's a small update, but it should be a useful one that users will notice when it hits.