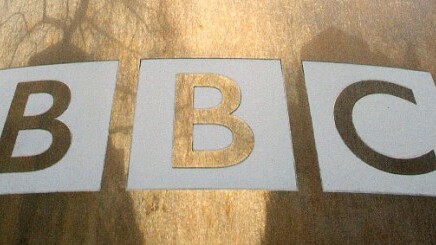 Story by
Paul Sawers was a reporter with The Next Web in various roles from May 2011 to November 2014. Follow Paul on Twitter: @psawers or check h Paul Sawers was a reporter with The Next Web in various roles from May 2011 to November 2014. Follow Paul on Twitter: @psawers or check him out on Google+.
On the same day we reported that BBC Worldwide is launching its first sporting content on Global iPlayer, its non-commercial UK-specific counterpart, the BBC, has launched its next-generation sports app for connected TVs.
Back in December, we reported that the BBC's Red Button was coming to Virgin Media TiVo in the UK, with new sports and news apps being rolled out across the platform. Well, both these apps launch today.
BBC iPlayer was already available via Virgin Media's TiVo set-top box (STB), meaning that the broadcaster's catch-up programmes can be accessed through search and EPG. But this latest deal will see more of the BBC's "next-generation" TV services arrive on TiVo.
The sports app will let audiences access the BBC's interactive coverage of major events via the BBC Red Button, and is designed to integrate linear TV with online and on-demand content.
The app will initially focus on Formula 1 (F1) racing, and will include live streams, on-demand video and additional content. With races that are covered live on BBC One, fans will be able to access alternative options such as the on-board cameras to get a driver's eye view of the action, as well as the 'driver tracker' that shows where each car is on the circuit. You can see a walk-through of the new service here:
But if you're not a fan of F1, then the BBC Sport app will also include coverage of Euro 2012, Wimbledon tennis and the London 2012 Olympic Games later this year. During Euro 2012 and Wimbledon, the app will offer a range of alternative coverage options in line with those offered on the BBC Sport website, including the choice of matches, audio commentary options, stats and rolling highlights. The BBC Sport app for connected TVs will eventually be made available on a range of additional connected devices.
The BBC News app will include the best of BBC News on TV, online, and on-demand, and will bring video news clips via the Web to your TiVo box.
"We are very excited to be launching our new BBC Sport app and Red Button service for connected TVs," says Phil Fearnley, General Manager for News and Knowledge in the BBC's Future Media division. "Today's launch will ensure we bring our next-generation TV experience to sports fans across the UK, integrating TV and online content seamlessly at the click of a button. With predictions there'll be almost 36 million connected TVs installed in UK homes by the end of 2016, the new BBC Sport app is a great new way for these audiences to access the best of BBC's content."
Get the TNW newsletter
Get the most important tech news in your inbox each week.