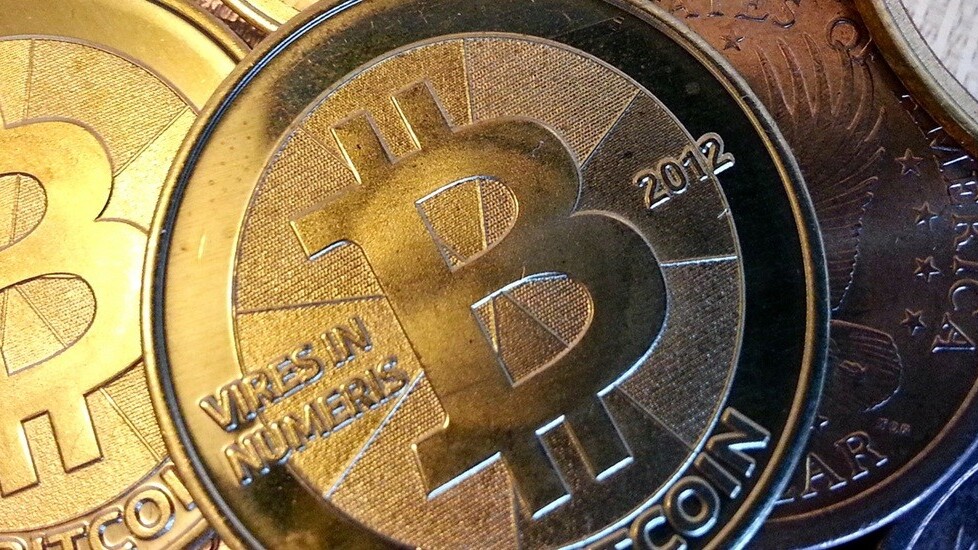 Story by
Jon Russell was Asia Editor for The Next Web from 2011 to 2014. Originally from the UK, he lives in Bangkok, Thailand. You can find him on T Jon Russell was Asia Editor for The Next Web from 2011 to 2014. Originally from the UK, he lives in Bangkok, Thailand. You can find him on Twitter, Angel List, LinkedIn.
Just typical. I took today off of work and my adopted homeland of Thailand made global headlines after a local startup claimed that Bitcoin, the global, virtual currency, has been banned in the country.
A notice from Bangkok-based Bitcoin exchange Bitcoin.co.th (a startup that I'd not heard of before today) made the rounds on numerous tech sites. The company says it is suspending its service because, it claims, the Bank of Thailand (BoT), the organization that controls currency in Thailand, has ruled the following activities to be illegal:
Buying Bitcoins
Selling Bitcoins
Buying any goods or services in exchange for Bitcoins
Selling any goods or services for Bitcoins
Sending Bitcoins to anyone located outside of Thailand
Receiving Bitcoins from anyone located outside of Thailand
Let's back up for a second. I spent much of my day thinking about this and, like David Meyer at GigaOm, I'm not convinced this is the full-on national ban that many have made it out to be — despite my initial reaction.
That conclusion is based on a few facts I've gathered but no additional insight, unfortunately. I've had no luck getting a statement out of the BoT, despite phone calls and emails. The managing director of Bitcoin.co.th did return my initial email — the company isn't taking calls right now — but would provide no further details beyond the statement, and ignored my requests to meet for coffee (hey, I will even pick up the tab.)
First of all, it is unclear whether the BoT even has the power to declare anything "illegal". Its website states its roles and responsibilities are as follows:
Print and issue banknotes and other security documents
Promote monetary stability and formulate monetary policies
Manage the BOT's assets
Provide banking facilities to the government and act as the registrar for the government bonds
Provide banking facilities for the financial institutions
Establish or Support the establishment of payment system
Supervise and examine the financial institutions
Manage the country's foreign exchange rate under the foreign exchange system and manage assets in the currency reserve according to the Currency Act
Control the foreign exchange according to the exchange control act
The formulation of policy is a responsibility that could relate to this news. It is handled by its Financial Institutions Policy group, which acts as follows:
Formulates the regulatory policies and criteria for the supervision of financial institutions and payment systems in compliance with the international standard in order to foster the stability, strength and validity of financial institutions and payment systems, and also their competitive abilities in the market.
Even in this case, the BoT formulates policies but does not appear to have the scope to set or implement them — that is likely down to parliament to legislate on the issue.
Also it's important to note that the BoT apparently "advised" Bitcoin.co.th that its activities are illegal. That's an interesting word, since handing down a ban is usually done in a forthright manner, and to advise implies uncertainty.
Indeed, at the risk of over-analyzing every word from Bitcoin.co.th (such is the problem when relying on secondary sources), the BoT said that there is a "lack of existing applicable laws". That in itself shows Bitcoin isn't illegal, and it's pretty hard to ban anything that isn't illegal, at least in theory.
So, if Bitcoin isn't banned what is all the fuss about?
There's little doubt that the BoT's stance on Bitcoin is important in Thailand, the organization is central to the country's fiscal system, and it's not surprising that it has taken the position being reported. This is an organization that manages and controls Thailand's forex and currency circulation, of course it won't take kindly to anything that overrides these settings.
The entire process relates to Bitcoin.co.th and its efforts to become a licensed money exchange in Thailand. The company says it was initially "bypassed" because Bitcoin was not then considered a currency, but that decision was reversed when it was called in for a presentation with the BoT on Monday, July 29.
So, essentially, Bitcoin.co.th hasn't got its license. From that we can extract that Thailand may not allow Bitcoin exchanges to exist in the country. Circulating currency is altogether different to simply using it, and it isn't even clear (let alone feasible) that Bitcoin activity could be monitored.
I see this whole outcome as a note of caution, a traditional establishment flailing its arms at a disruptive young technology, most likely due to ignorance, uncertainty and small dose of fear. It seems a little too early to say resolutely that Thailand has banned Bitcoin, but certainly the prospects for it being embraced aren't positive (though that will surprise few people living here.)
Will a lack of local exchanges force Bitcoiners underground in Thailand, or will they simply continue and look overseas for their coins? Bitcoin.co.th isn't giving in despite suspending its service. It says it has an application pending and that the BoT has promised to "further consider the issue" at some point. All very vague.
Let's hope common sense prevails and the country backs one of its young startups to succeed in an exciting and fast-growing new industry. But, failing that, if Bitcoin is to be banned or regulated then greater clarity from authorities is a must.
All of this excitement is sure to make Bangkok's Bitcoin Meetups, a new event that started just last week, all the more interesting.
Headline image via zcopley / Flickr
Get the TNW newsletter
Get the most important tech news in your inbox each week.
Also tagged with