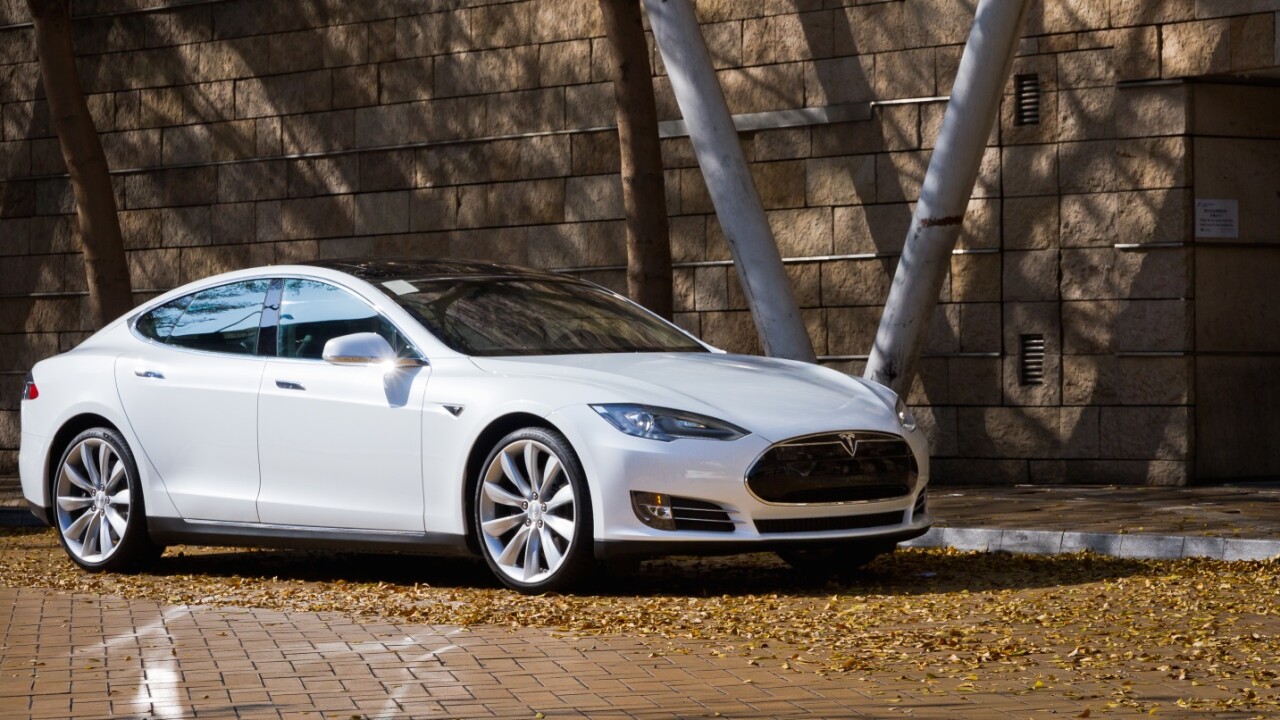 Story by
Former Managing Editor, TNW
Bryan is a freelance journalist. Bryan is a freelance journalist.
Today, Tesla Model S owners in Europe, Australia and Hong Kong can begin enjoying Spotify Premium after the company's most recent over-the-air software update. The US is set to follow, although the exact date is unknown.
Spotify is now part of the in-car entertainment package on each Tesla Model S, so you won't need a mobile device, or even a Spotify Premium account. Each car has a built-in Spotify Premium account that will work only with that vehicle, although users will have the option to link their existing account if they choose.
Jonathan Tarlton, Spotify's Senior Manager for Business Development, Automotive, stated:
Car radios have changed very little since the first FM radio was fitted over 60 years ago. Until now. This best-in-class, seamless integration represents the future of all music and content consumption in the car, with the best part being that tens of thousands of Tesla customers around the world can already experience that future today.
With Rdio shutting down, the move to Spotify comes at a perfect time for Model S owners. Spotify promises that this is just the latest in an ongoing focus to bring more in-car partnerships in the coming months.
Also tagged with