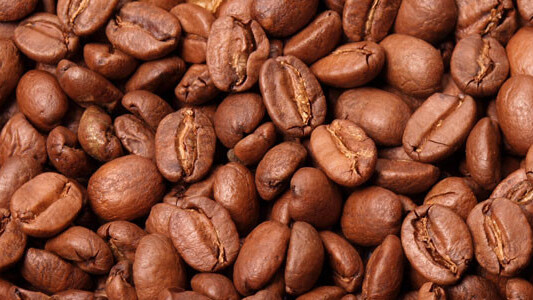 Story by
Lesotho-born and raised, Nancy Messieh, The Next Web's Middle East Editor, is an Egyptian writer and photographer based in Cairo, Egypt. Fol Lesotho-born and raised, Nancy Messieh, The Next Web's Middle East Editor, is an Egyptian writer and photographer based in Cairo, Egypt. Follow her on Twitter, her site or Google+ or get in touch at [email protected]
If you happened to miss the story, as a pay-it-forward social experiment, Jonathan Stark, a programmer, shared his Starbucks card online. He encouraged people to use the card to buy themselves a coffee, as well as contribute money to the card so that someone else could use it. Stark also set up a Twitter feed to track the changes on the card. In the process thousands of dollars were donated and spent at Starbucks.
Sam Odio, yet another programmer, came up with a tiny piece of code which allowed him to transfer funds from Jonathan's Starbucks card onto this own. Odio has been harshly criticized for his move, and for putting the code online, which effectively brought the feel-good social experiment to an end. What most people tend to forget is that Odio went very public with the information, when he could have just as easily taken the money and kept quiet. They also forget that he sold his Starbucks card on eBay and donated the money to charity.
It's also worth noting that it was also Stark's intention to find a way to donate the extra money that was generated through Starbucks' benefit system. The Guardian quotes him as saying, "Initially I thought the free coffee would be added to the card but that's not the case. They send you a postcard. At one point I had over 1,000 coffees owed so the plan is to wait until it dies down a bit, take a month of transactions, work out what the money equivalent is – it could be $10,000 or more – and give it to charity."
Was the experiment a worthy cause?
Now that the dust has settled, discussions about the experiment are divided into one of two areas. They're either discussing how great it was and how it brought out the altruistic side of people, while others are focused on Sam Odio, saying that he ruined a great experiment.
What surprised me was the fact that very few people seemed to focus on a different question. Aren't there better ways we can put our time, efforts and social media to use, other than buying a stranger an over-priced latte? While I appreciate the theory of how generous people were, and how so many people were clearly willing to pay it forward, but had it been for a more worthy cause, it would have been much more worth the effort. And if it had been, I'd like to think that Sam Odio wouldn't have come up with a script to hack the card.
A day before the card was shutdown by Starbucks, a staggering $11,000 had been loaded onto the card. That's  $11,000 worth of coffee in under a month. This begs the question – were there better ways that money could have been put to use?
To be fair, there's no denying that Stark had nothing but good intentions. If you go to the site where the card once was, you'll see a short entry, part of which reads:
We believe this is the start to a bigger more glowing picture. In the last 5 days or so, we've received hundreds of stories of people doing small things to brighten a stranger's day: Paying for the next car at the drive through. Sharing a pick me up with someone who has had a rough time. Charging up a phone card and sharing it with strangers at the airport. The list goes on, and on, and on…
But let's take a look at another Starbucks related initiative that preceded Stark's. After calculating how much she was spending on coffee at Starbucks, Courtney Carver decided to forego her caffeine fix, and use the money for something else. Taking the $225, the amount she would normally spend on Starbucks in a month, Carver spent the money on creating mini care packages, sticking snacks, juice boxes and a few dollars into paper bags. Whenever she came across someone who she felt needed a pick-me-up, she handed out one of her paper bags.
Which matters more? The altruism or the cause?
Some might argue that it doesn't really matter what the cause is. The fact that so many people were willing to step up and donate money for the greater good, no matter what that money is going towards, should be enough. In fact, some people donated far more money than they spent on the card. While that is to be admired, there's a part of me that simply can't let go of the idea that the cause matters more than anything else.
It might make us feel good to be part of a hip social experiment where we know that we had a hand in making sure that someone, somewhere, got a free cup of coffee directly as a result of our actions. Hell, maybe someone who normally doesn't get to splurge on Starbucks got themselves a nice and rare treat thanks to Jonathan's card.
The card has highlighted one very important fact. It's very easy to put technology and social media to work for a good cause. So what are a few examples of that?
Using Twitter for a good cause
Twestival is a great example of how to put social media to work for a good cause. When it first launched, Twestival raised $250,000 in under a week. So what is Twestival? The initiative is described on the website as:
A single day, global movement which uses the power of social media to organize offline events that mobilize communities in support of a local cause. Twestival was born out of the idea that if communities were able to collaborate on an international scale, but working from a local level, it could have a spectacular impact.
We've already told you about Tweetback, a fundraising initiative which hinged on the use of Twitter both as a fundraising and marketing tool. In the space of one week the initiative was able to raise $200,000. What was the premise? Donors would get publicity on Twitter through high-profile tweeters with thousands of followers.
The initiative wasn't without controversy though. A group of tweeters criticized it, saying that the large conglomerate donors weren't in it for altruistic purposes, and that corporate social responsibility on the whole is nothing more than corporate whitewash. Others came to the event's defense, saying that at the end of the day, the money was raised for a good cause, and one in desperate need of help.
SwipeGood
SwipeGood is a service which tracks your credit or debit card purchases, rounds up the total to the nearest dollar and donates the difference to charity.
Hundreds of charities are benefiting from these donations, including Invisible Children, SmartGiving, Food for the Poor, PETA, and more. What's great about how SwipeGood works is that you can choose which charity to donate to yourself, and if your charity of choice isn't listed, you can always encourage them to apply to become a part of the program.
Twitter itself has created the #betternow initiative, where it highlights causes and gives users a way to contribute donations, as was done with the #Hope4Japan initiative.
Tickets For Charity
Next time you're thinking of buying a ticket online for a concert, sports event, or theater show, it might be worth checking Tickets for Charity. The site offers great seats at live events at face value. In addition, each ticket is accompanied by a pre-determined donation, all of which goes directly to the charity you select. Charities which benefit from these donations include Autism Speaks, CARE, Feeding America and Habitat for Humanity.
These are just three of the many examples that are a Google-search away. There's no limit to how you can use these tools for the good of others.
Jonathan's Starbucks card has spawned clones, hell bent on keeping the initiative going. I can only hope it spawns clones that take the concept away from a free cup of coffee and instead result in a hot meal for someone who can't afford one.