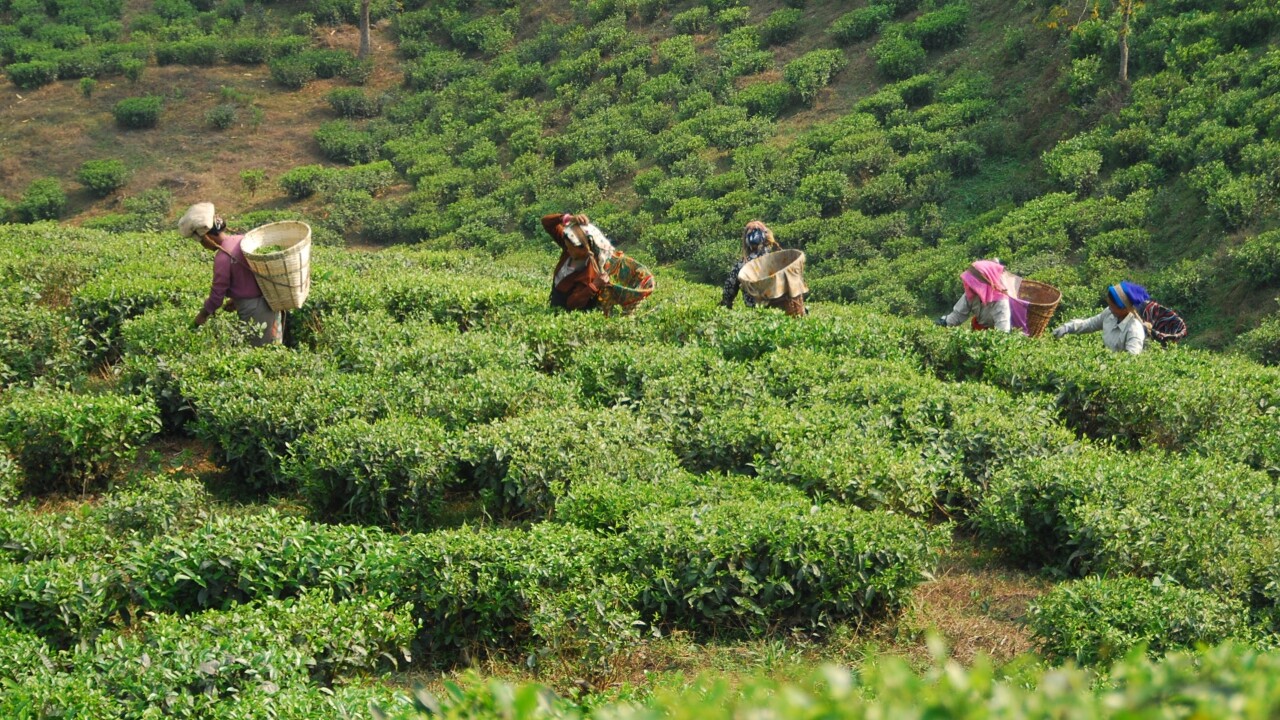 Story by
Paul Sawers was a reporter with The Next Web in various roles from May 2011 to November 2014. Follow Paul on Twitter: @psawers or check h Paul Sawers was a reporter with The Next Web in various roles from May 2011 to November 2014. Follow Paul on Twitter: @psawers or check him out on Google+.
Technology has a habit of infusing every facet of our lives. Even a good old-fashioned cup of tea.
Last year we brought you news on a mobile app called Tea, which serves as a centralized repository for seasoned tea-drinkers to store their top teas, tasting notes and even tweak their teas to create the perfect blend. It even has a tea encyclopedia built right in. But one thing Tea (the app) can't do is deliver a crate of the tasty beverage to your home every month, a hole Teabox is looking to fill.
While the concept of a direct-to-door online tea delivery service is hardly new, Teabox is building its brand from within one of the world's biggest tea-drinking and tea-producing countries: India.
Production to consumption
It all started in 2012, when Kaushal Dugar, a former financial analyst at KPMG, sidled back into an industry that had been in his family since the 1940s. Covering famous tea estates such as Darjeeling and Assam, Dugar and Co., which at present counts 10 people in its main Bangalore office and 11 in a Darjeeling fulfillment center, are striving to build a global brand by delivering leaves direct from plantations to consumers around the world.
Yes, it's all about cutting out the middle-men, which include behemoths such as Tata – the India-based corporation that owns well-known brands such as Tetley. And if that seems like a tall-order, Teabox recently raised a $1 million round from Accel Partners – the VC firm that calls Silicon Valley home and counts Facebook, Spotify and Dropbox among its previous funding roster. Teabox is in good company.
Thus far, Teabox's main markets have been the US, Canada, Australia and Russia, with orders ranging from less than 10 grams to as much as 100kg. And the ordering process is very much focused on the detail. It's not just 'black tea' – you can specify the plantation (e.g. Darjeeling, Assam, Kangra), specialty (e.g. classic, bio-organic, exotic) flush (e.g. first, second, autumn) and more. The exact same level of detail applies to green tea, white tea, oolong, chai and blends.
Pricing too is entirely localized, so whether you visit the website from the US, UK, Canada, Russia, or France, you'll always be greeted with familiar pricing.
Though it has been shipping boxes of tea for a while already, if you're the sort who's bamboozled by too much choice, this is where its just-launched subscription scheme comes into play. Each month, Teabox will select 10 different types of tea (10 grams each, roughly 50 cups of tea in total), and ships it to you in an elegant box.
Moreover, it includes tasting notes to guide you through the flavors and story behind each tea, while brewing guides features advice from the experts on how to best brew each tea.
The prices vary depending on whether you sign up for an annual, six-month or monthly plan, but it will cost between $30 and $35 (USD) (or your local currency equivalent)  every month, which includes shipping. Yes, it's more expensive than your typical industrial-sized box of Typhoo, but if 'fresh' and 'quality' is what you're after, well, it's this market Teabox is serving.
The scale at which Teabox is already operating, with fully localized pricing and shipping to more than 70 countries, certainly bodes well for its future – after water, tea is thought to be the most popular beverage in the world. To date, the company has shipped the equivalent of five million cups of tea to customers in dozens of countries, and has reduced the typical production>consumption period from between 3-6 months to as little as one week, so we're talking fresh here.
"There's a general tendency in the (tea) industry to use ad-agency manufactured slogans, as facts to sell tea," explains Dugar. "Anybody can call their tea 'the best' or 'the finest' or 'first-class'. But that doesn't necessarily make it any of those terms, unless it really is fresh – and this is the core component of a great tea."
Fresh tea, on demand, direct from source, within seven days of harvesting – that's the main selling point here.
"When it comes to freshness and quality, the industry does not want to talk about in detail and books often lack real, hard information," continues Dugar. "At Teabox, we're changing this trend. We're making all relevant information available, such as the date of picking of tea, its origin, the season it was picked in, and more to our customers."
Teabox's 'Fresh Beginnings' hand-selected subscription service is in private beta now, though anyone with the link can sign up. The first boxes will start shipping on May 14.
Meanwhile, if you know exactly what you're after and don't want a regular box arriving at your home each month, it's business as usual at Teabox.
➤  Teabox