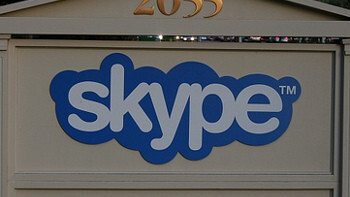 Story by
Lesotho-born and raised, Nancy Messieh, The Next Web's Middle East Editor, is an Egyptian writer and photographer based in Cairo, Egypt. Fol Lesotho-born and raised, Nancy Messieh, The Next Web's Middle East Editor, is an Egyptian writer and photographer based in Cairo, Egypt. Follow her on Twitter, her site or Google+ or get in touch at [email protected]
Facebook user in the UAE? Tread carefully. As social media and online interaction evolves, the UAE's legal system is actually making it very easy to unwittingly break the law. First, we heard that spreading rumours via BBM or IM could land you in jail. Now, tagging a photo on Facebook could do the same.
According to UAE law, you cannot take or use a photo of a person without their permission. In Norway, Germany and France similar laws exists, but in relation only to the use of the photo, particularly when it comes to paparazzi. In the UAE, simply posting a photo of someone on Facebook without their permission could be grounds for a lawsuit, but not necessarily one that would be easily won.
The UAE, like many other countries, is struggling to keep its legal system up to date with online developments and changes, and privacy issues have been at the forefront of social media since Facebook took its first steps.
According to UAE law, it is perfectly within an employers right to fire an employee for statements made on social networks during working hours, as well as after hours if they make defamatory remarks about the company. This has already been the source of controversy elsewhere, so it only remains to be seen if it will have the same effect in the UAE.
The main problem with the UAE's current cyber laws, which can be seen in their entirety here, is that they leave quite a lot of room for interpretation. For example, one clause reads:
Anyone who produces, arranges, sends or stores with intent of using, circulating or offering, through the Internet or an information technology device, information that is contrary to public morals or operates a venue for such purpose shall be liable to imprisonment and a fine or either.
And another:
A person who violates family principles and values or publishes news or pictures in violation of the privacy of an individual's private or family life, even if true, through the Internet or an information technology device, shall be liable to imprisonment for at least 1 year and a fine of at least AED 50,000 or either.
The emphasis on family values and morals throughout the document means that over 2 million Facebook users are at constant risk of violating UAE cyber law without knowing it. The Gulf kingdom has one of the highest Internet penetration rates in the region, and the number of cyber crimes committed per month are relatively high. According to statistics published in The National, the average number has increased from 37 last yera to 43 this year.
Do you think the UAE's cyber laws or appropriate or too stringent? Let us know in the comments.