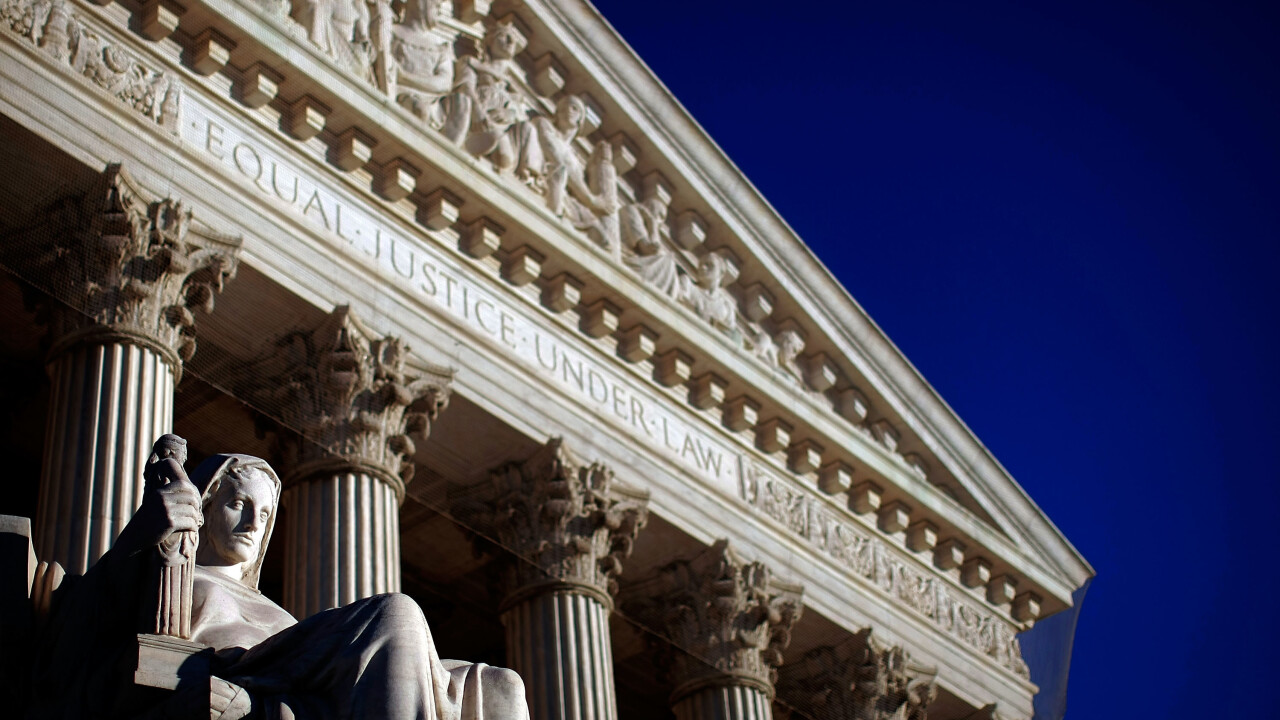 Story by
Internet Culture Writer
Rachel is a writer and former game critic from Central Texas. She enjoys gaming, writing mystery stories, streaming on Twitch, and horseback Rachel is a writer and former game critic from Central Texas. She enjoys gaming, writing mystery stories, streaming on Twitch, and horseback riding. Check her Twitter for curmudgeonly criticisms.
The Supreme Court issued a decision this week in the case of Packingham v North Carolina, which acknowledged the importance of the internet to modern life. It ruled that the internet, and social media in particular, has become so "integral to the fabric of our modern society and culture" that banning someone from engaging there is a violation of First Amendment rights — even if that person has been convicted of a heinous crime.
Lester Packingham was convicted of "indecent liberties" with a minor in 2002, and is now a registered sex offender. He was arrested in 2010 when authorities discovered a post on Facebook under Packingham's middle name.
A law in North Carolina (where Packingham lives), passed in 2008, prohibited registered sex offenders from using "a commercial social networking Web site where the sex offender knows that the site permits minor children to become members or to create or maintain personal Web pages." Facebook's minimum age is 13, so it's safe to say Packingham was aware (or should have been aware) that minor children used the site.
Lower courts issued various decisions about this before the case was brought before the Supreme Court, which argued it in February.
The Court's decision, delivered by Justice Anthony Kennedy, essentially says that social media and the internet are integral tools for life. They are now the primary source of news on current events, job-seeking opportunities, and spaces for debate and dissent. In essence, it's not fair to cut someone off from social media regardless of their crimes:
Foreclosing access to social media altogether thus prevents users from engaging in the legitimate exercise of First Amendment
rights. Even convicted criminals—and in some instances especially convicted criminals—might receive legitimate benefits from these means for access to the world of ideas, particularly if they seek to reform and to pursue lawful and rewarding lives.
Justice Samuel Alito filed a separate opinion where he admitted, while he concurred with the judgment, he can't share the Court's "undisciplined" opinion. He said he finds the implications of the judgment disturbing, as it could be interpreted to mean states have no power to protect minors on the internet:
After noting that "a street or a park is a quintessential forum for the exercise of First Amendment rights," the Court states that
"cyberspace" and "social media in particular" are now "the most important places (in a spatial sense) for the exchange of views." … But if the entirety of the internet or even just "social media" sites are the 21st century equivalent of public streets and parks, then States may have little ability to restrict the sites that may be visited by even the most dangerous sex offenders. May a State preclude an adult previously convicted of molesting children from visiting a dating site for teenagers? Or a site where minors communicate with each other about personal problems? The Court should be more attentive to the implications of its rhetoric for, contrary to the Court's suggestion, there are important differences between cyberspace and the physical world.
This might have implications beyond the protection of minors as well. When I read Justice Kennedy's words about the internet being "integral" to modern society, I immediately thought of the offhand comments by lawmakers in favor of rolling back internet privacy — namely, that "nobody's got to use the internet." The Court's contention with this decision seems to be that the internet is not a luxury, but something we all have a constitutional right to use — even if you're a sex offender.
Get the TNW newsletter
Get the most important tech news in your inbox each week.
Also tagged with