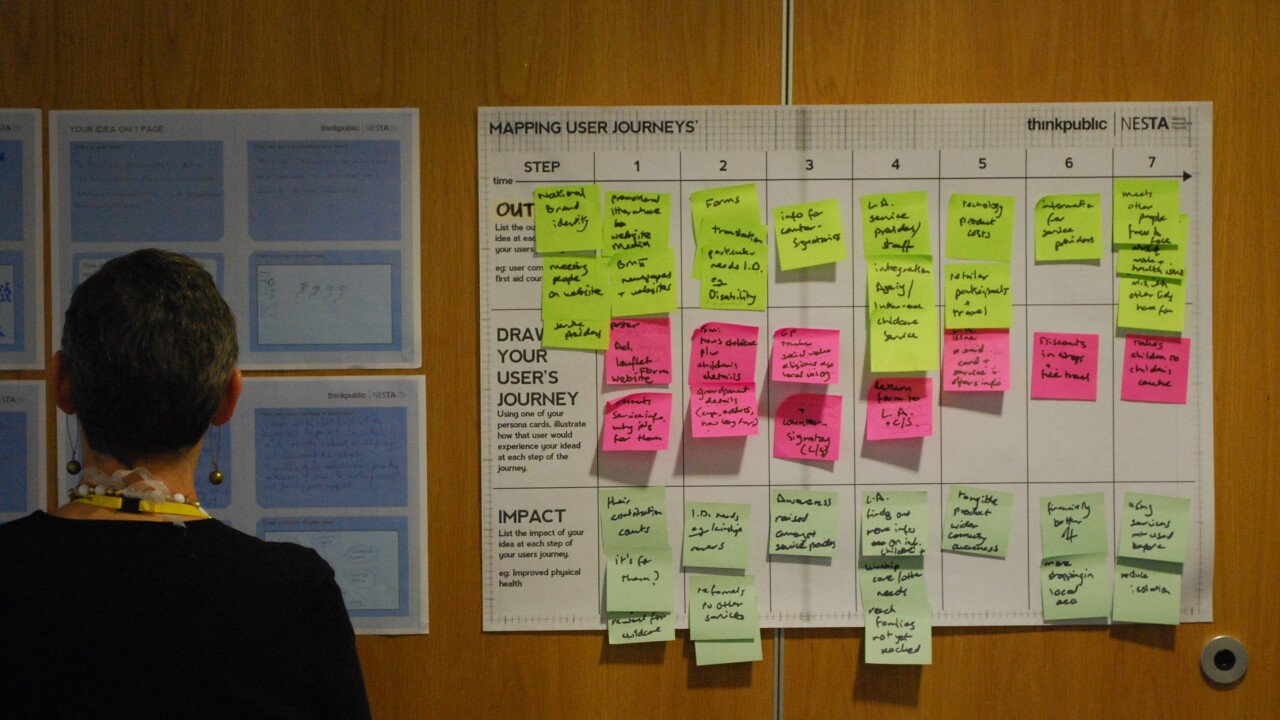 Story by
Owner and Creative Director of January Creative
Owner and Creative Director of January Creative in Nashville, Tennessee, Amber has been a self-employed graphic and web designer for over ei Owner and Creative Director of January Creative in Nashville, Tennessee, Amber has been a self-employed graphic and web designer for over eight years, starting early in her collegiate career. Amber has a unique passion for not only all things design, but all things business as well. Freelancing as a student gave Amber an opportunity to write a student freelancing book, appropriately named Students Freelancing 101: A Start to Finish Course to Becoming a Student Freelancing, to help other students who want to start freelancing. Follow her on Twitter. Email her at https://21.co/amberleighturner/
We could all use a little boost in productivity from time to time, right? When Sunday rolls around, we have high hopes for a productive work week when we get up and start working on Monday.
Often we spend Monday mornings prepping ourselves for the week, which eats up a significant chunk of our time. Before we know it, we have spent most of our Monday working just to set ourselves up for the rest of the week. Talk about a hit to our productivity.
When we try to start our week productively during one of the busiest mornings of the week, we end up killing our productivity before we even get going. Between a constant flood of emails in your inbox, phone calls and voicemails to attend to, and your growing to do list, Monday mornings are that really dreaded part of the week. It doesn't have to be that way. We don't have to dread Monday mornings anymore because we are trying to get things in order and attend to all of the incoming tasks as well.
We can start our work week off right by taking a few of those Monday morning tasks and pushing them to Sunday. I know, I know; before you start telling me "I don't work on the weekends," hear me out. You can take roughly an hour of your day on Sunday and prep yourself for a very productive week. You would be surprised at how much time you can save come Monday when you spend just one hour getting things ready on Sunday.
While all of these tips are mainly geared toward those who work from home and/or are self-employed, some of these tips work great for others who tend to bring their work home as well.
Update your to do list
Come Sunday there are tons of things swirling through your head that you know you will have to do come Monday. Why not take a few minutes and add those things to your to do list? You can spend five minutes updating your list with all of the things you know you have to do, so you can get back to enjoying your weekend.
The same can be said about updating your list as well. Not sure about you, but when I get to working on things, I often tend to forget to review my list and mark off things that I have already done. This is a good time to go through your list and make sure it is up to date, which will allow you to focus your time on Monday toward things on your to do list instead of on updating it.
Bonus tip for your to do list editing on Sunday: write out any due dates for your tasks, and highlight your most pressing items. Not only should you be able to see at a glance when things are due, you should also have it glaring which items need your desperate attention when you sit down for work on Monday. You can use the quiet of Sunday to determine your most critical items and not let incoming tasks on Monday distract you from what you determined is most important the night before.
Go through your inbox
While this could be a dangerous thing, going ahead and poking through your inbox, for the most part, will help save time in the morning. There has been this idea that the self-employed have to stay away from your email on the weekends and take a break, which is a good idea and can help you relax and enjoy  your weekend, but there are a few things you can do that only take about 15 minutes that will surely save you some time come Monday.
For instance, we all get email such as advertisements, newsletters, and weekly email reminders. We know these messages are coming and will be there no matter what. Why not go ahead and go through all of them you have and get rid of them? Read them, file them away, or delete them. Whatever you would be doing Monday morning with these messages, go ahead and take care of them now. That way, you don't feel like you are working, but you are making way to a smaller unread inbox and can focus on actual emails that need your attention.
If you are brave enough (and willing to give up the time on your weekend to do it), you could even go through your email to see what to expect come Monday. Are there clients emailing you wanting simple tasks done? Go ahead and add it to your to do list. That makes it one less message to deal with in the morning. But, this is only for the brave and/or those who are bored on Sunday.
Clean off your desk
There is nothing like a nice clean desk to start the week, or a clean office. There's something about having a clean and organized space that just helps get you ready to start working and really boosts your productivity level. You can take up to ten minutes cleaning off your desk (if you work from home) and getting everything ready to sit down fresh on Monday morning. Organize your papers, put things away such as your pens, and overall make sure that everything is in its place.
However, if your office space could take hours or days to clean and organize, going into your office to start cleaning it up could end up being an all-day project. The key when cleaning up your office space is that it should only take about 15 minutes to take care of. If you find yourself spending any longer than that, then it may be worth planning out a day in the next couple of weeks where you can give your office a nice clean makeover so that every week it will only take a very small amount of time to keep it clean and organized.
The same could be said of your computer's desktop as well. My desktop ends up being a dumping ground for random files and downloads and gets crowded fast during the week. If this describes you, the same above applies as well. A nicely organized and clean work environment can only help foster productivity, even a clean computer desktop!
Get caught up on your social media networks
Social media networks can often be a distraction and a time-sucker for most of us, especially if our jobs require frequent use of these networks. Since we often step away from these social networks during the weekend to spend time with friends and family and do other things, we could quickly fall behind and it can take tons of time on Monday morning to see what we missed.
If you follow social media networks such as Twitter and Facebook, you can spend a few moments on Sunday night getting caught up on the updates. Doing this the night before a really busy morning will help you limit how much time you spend catching up on these social media networks on Monday morning. While you won't get completely caught up (because there will be updates coming in while you sleep), you can help significantly cut down the time spent on these networks on Monday when you should be focusing on powering through your tasks and the growing inbox count.
Finish up any home tasks
If you work from home, you know how it is when you see the laundry stacking up or dirty dishes in the sink. You tend to see these things and they become distracting — you often can't help yourself and end up doing some of these tasks when you should be working.
If these things tend to cause a distraction during your work day, finish these tasks up on Sunday so you won't be thinking about them or seeing them on Monday when things are crazy-busy. The same idea for your clean office space also applies here as well: if your house is a wreck, then maybe spending the day cleaning your house should be in order so that it is no longer a distraction when you should be working.
Are there any tasks you do on Sunday to help boost your productivity for the week? I would love to read about them below!
Image Credit: thinkpublic/Flickr