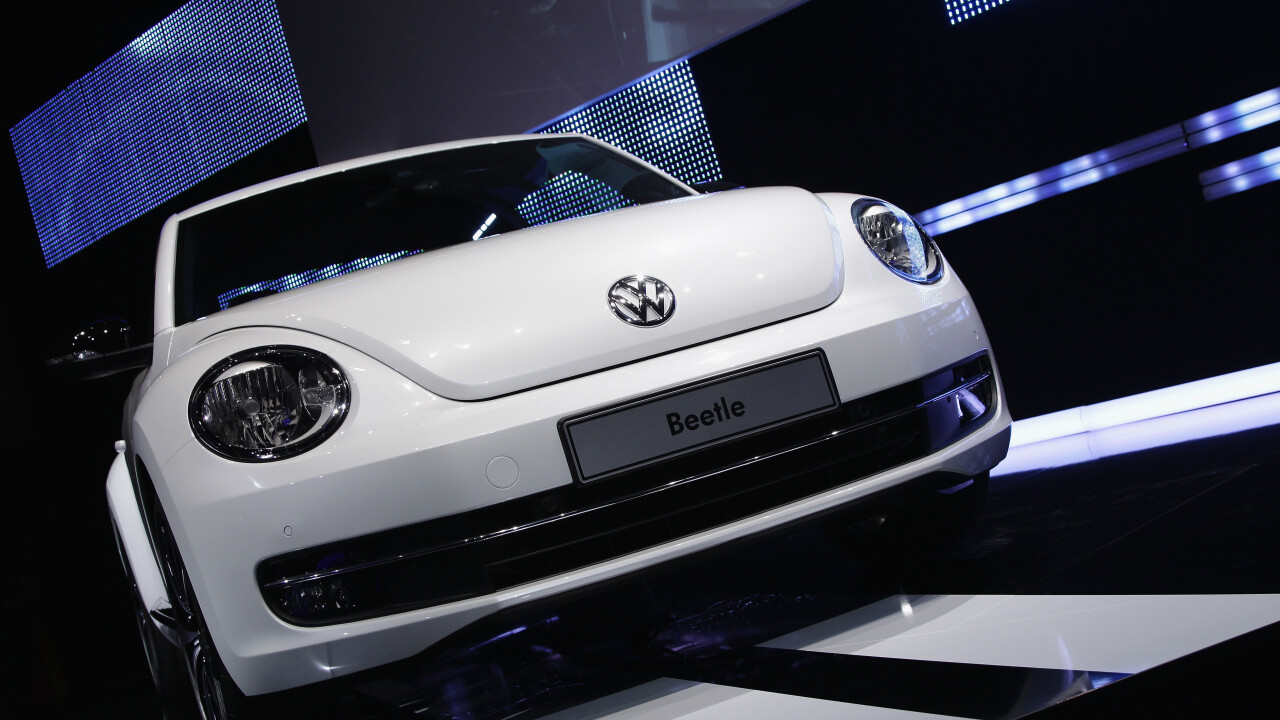 Story by
Nick Summers is a technology journalist for The Next Web. He writes on all sorts of topics, although he has a passion for gadgets, apps and Nick Summers is a technology journalist for The Next Web. He writes on all sorts of topics, although he has a passion for gadgets, apps and video games in particular. You can reach him on Twitter, circle him on Google+ and connect with him on LinkedIn.
Everyone should enjoy driving, whether they're heading to the beach with a bunch of friends, taking a late night cruise or a weekend road trip to somewhere off the beaten track.
SmileDrive is a new Android app by Volkswagen that blends the location-based data, rewards and social features pioneered by mobile services such as Foursquare and Nike+. Developed in collaboration with Google, users connect the app to their vehicle's Bluetooth system – for those without, it's also possible to record drives manually – and sign in with their existing Google account. SmileDrive then records everything about the trip, including the weather conditions, total miles logged and the time spent out on the road.
Drivers can also invite other people to be included in the SmileDrive trip, rather like Foursquare check-ins, which gives them the ability to add photos, status updates and other content to a sharable 'Smilecast' travelogue afterwards.
Volkswagen is also throwing in a number of extra competitive elements, such as PunchDub; drivers gain a 'punch' whenever they encounter a vehicle built by the same company. Stickers are also in full effect here, rather like Foursquare badges, rewarding drivers for late-night rides and particularly long journeys.
At the end of each drive Volkswagen gives the user a Smile Score, summarizing all of their punches, stickers and others accomplishments. It's an overarching metric similar to NikeFuel, giving drivers the ability to compare their rides and compete for higher scores.
SmileDrive is a novel idea that should appeal to petrol heads and pretty much anyone who likes to share their trips with friends and family.
Fitness apps such as Runtastic, Runkeeper and Nike+ Running have been successful in creating a social, online community for athletes. Being able to compare a performance with other runners incentivizes additional sessions, further stimulating the userbase and in-app engagement.
Driving is no different. Many people want to share their adventures – it's a way of validating what they've been up to recently and also storing it for posterity. SmileDrive is therefore a perfect fit for those who love to travel or enjoy the gamification of everyday tasks.
The automotive industry has been slow in the past to adopt new technologies, but it seems that mobile devices are starting to fill in the blanks. Handsets such as the Moto X now offer a driving profile which will automatically ask the user if they want a text message read aloud, or the name of an incoming caller.
Navigation apps such as Waze and Google Maps are giving drivers free turn-by-turn directions, while an increasing number of on-demand streaming services such as Spotify and Pandora are integrating with in-car stereos.
Driving is getting smart, awfully quickly. Dusty tape decks and awkwardly swiping at your smartphone whenever you hit a red light will soon become a thing of the past.
➤ SmileDrive | Android

Image Credit: Andreas Rentz/Getty Images
Get the TNW newsletter
Get the most important tech news in your inbox each week.
Also tagged with