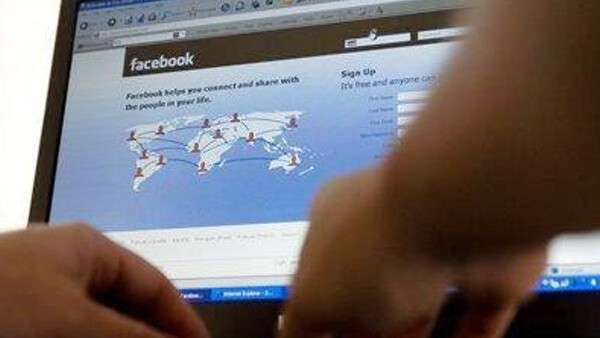 Story by
Amalia Agathou is the Community Director for The Next Web. She's studied Information and Communication Systems Engineering and has shared he Amalia Agathou is the Community Director for The Next Web. She's studied Information and Communication Systems Engineering and has shared her time between the startup and fashion scene. She has worked as an editor for The Next Web, House& Garden and Glamour magazine. Follow her on Twitter
In the Mad Men era brands focused on images either in print or TV and a few words to market their products and grab people's attention. Now the tables have turned and it seems like the brands are trying to keep up with the messages their customers are broadcasting online. Digital media are so much more than a new media outlet, they have the power to inspire, change and shape behaviors and the potential to re-enforce and build new relationships. The world of social media is always under construction, growing rapidly and to any direction. Looks like Social Media is the Jumanji of marketing and companies just started rolling the dice.
So the question is: In an age when Social Media are getting almost as mainstream as traditional media, how do you stand out online? How can you react fast to new opportunities while retaining your cool factor? Here are six simple tips to get creative with social media.
1. Burst your bubble
It's always nice to be surrounded by people that get you and nod in agreement the minute you start unravelling your vision and your brand's mission. But hanging out too much with people of your own discipline can be dangerous and leave you wondering why your Social Media Strategy fails you when everyone from your field not only congratulated you but seemed to be following your lead. Great ideas come from funny places and rarely from the place you are most comfortable in. Get more creative by exposing yourself to ideas from different industries, social networks and cultures. Every industry community seems to be it's own version of "The Stepford Wives". Mix it up a little bit, for instance next month don't go to a conference of your own industry, but a relative one from another industry, follow some artists on Twitter ( yes apart from KanyeWest), designers and writers. You'll be surprised to see that you face many of the same problems but with a completely different set of Q&As. Seeing the same problem from different perspectives, will give you a comprehensive understanding of it and thus enable you to come up with different potential solutions. Remember even pirates hit the land once in a while!
2. Befriend a 16 and 60 year old online
As Boris well pointed out in a previous post not everyone uses the web the same way, some because they don't know better, some just have different habits. Of course there are numerous research papers out there about how millenials behave and how older generations adore Facebook, but nothing beats direct examination. IDEO designers watch people interact with products, to redesign products or create new ones, you can take note of younger and older people behaviour online, what content they share and with whom and how they prefer to express themselves online. Pitch your social media plan to the next family dinner, if both your mother and teen nephew get it and like it, chances are you're on the right track.
3. Trust people and give them some space
We often read about brands fearing that they will lose control of their "image" with social media but the truth is social media do nothing more than making visible conversations that already existed. If your brand disappoints consumers, negative comments will follow, correspondingly of course happy consumers will praise you. It's just way easier to make visible conversations that happen online rather than off line. A lot of brands in a way to control the "experience" online limit their interaction with consumers by limiting their customers' actions to RTs, checking-in, liking. But… what does it mean? Remember the turmoil MarieClaire went through abt 'Should 'Fatties' Get A Room? (Even On TV?)' post?  Their Facebook page has now more fans but it's full with negative comments without response from the magazine. People "liked" to bicker and then didn't unlike to follow the drama… it's human nature. Did all these likes mean a thing about Marie Claire? Not really.
Have faith in your products and customers and build an environment that enables your users to get creative and you to leverage their creativity and attention to achieve a desired change. For instance, Pepsi with Refresh Everything project managed to use the cost of a traditonal ad campaign, meaning a short-termed promotional opportunity, to create a full year of engagement with their customers. Mountain Dew let fans choose a taste for the new soda with Dewmocracy , more than 1 million people participated. Dior crowd sourced fashion bloggers to write the screenplay and plot of the short film The Lady Noir Affair , directed by Oliver Dahan and starring Marion Cotillard, with roughly the cost of a (print) advertisement Dior managed to engage and establish a relationship with a selective group of influencers among their fans.
4. Don't just think of happy end, think of happily ever after
Having a great idea to get into the spotlight and people hanging on your every tweet is a great start, but nothing more than that. The important thing is what to do next, how to transform this instant into a continuity and achieve customer engagement. Social Media can offer much more to you than a series of old school campaigns, they can offer you deep long-term relationships with people through community management and online customer service. Think of ways to build up emotion, and just like you would do for your relationships in the off line world, ways keep the romance alive. People online or not want the same things, to feel special (Rachel Roy made the best out of this with a fan-only pop-up shop on Facebook, that granted the brand's facebook fans early access to Rachel Roy's new jewelry line collaboration with British R&B singer/songwriter Estelle , plus the opportunity to buy a facebook-only exclusive item), to have someone listen ( Best Buy offers tech advice in Tweet form), to be taken cared of (Nike supported its customers fitness goals with the Nike running community) and make them laugh (Old Spice dominated our social media feeds with a series of humorous video responses to its fans).
5. Copy with a twist
Most creative and successful ideas came out of the will to improve or evolve something that already existed. Like what another company does with social media? Copy away, but also think how you can push the envelop by combining it with other existing concepts and tools. Some great examples are Burberry's Art Of The Trench, taking the love fashionistas have for street style blogs one step further, MTV's Twittertracker, twitter visualization with a spin, the Poppy Project by Coach that created a network of more than 400 sites, Uniqlo with luckycounter, that gave real value to its fans' tweets.
6. Don't jump on any train
…because it will take you anywhere and highly unlikely where you want to get. It's overwhelming to see new social media tools popping up daily and other brands setting up campaigns aligned with the latest social media trends in no time. But if you really have nothing to say, it's best to shut up, otherwise people will mute you! Take time to find your own style and the actions and tools that would work best for your brand, no matter what the trend. Start with simple solutions, with light implementation that can adapt fast to changes. Mistakes are inevitable so embrace them. The "A Comcast Technician Sleeping on my Couch" video on YouTube with more than 1,5 million views worked as a wake up call for Comcast, which is now one of the industry leaders in Twitter customer service help. Makes you wonder, what would have happened if Gap embraced it's new ugly logo along with some sense of humor. After all Gap-like avatars flooded our Twitter streams soon after this and GapLogo got plenty RTs, what if all this was Gap's doing? In the words of Don Drapper "If you don't like what's being said, change the conversation."
Get the TNW newsletter
Get the most important tech news in your inbox each week.