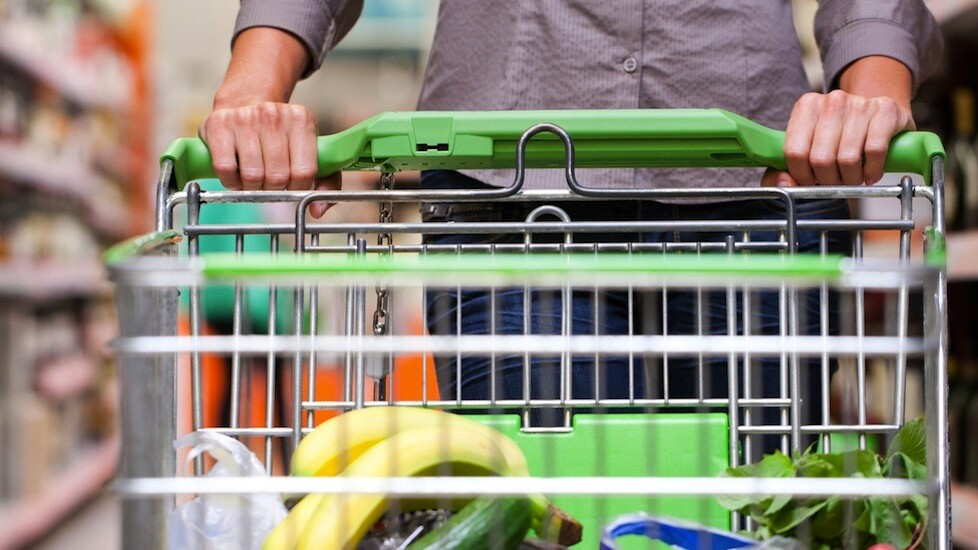 Story by
Kaylene Hong was Asia Reporter for The Next Web between 2013 and 2014, based in Singapore. She is bilingual in English and Mandarin. Stay in Kaylene Hong was Asia Reporter for The Next Web between 2013 and 2014, based in Singapore. She is bilingual in English and Mandarin. Stay in touch via Twitter or Google+.
Facebook co-founder Eduardo Saverin moved to Singapore in 2009 and renounced his US citizenship in 2011 — and now in one of the few public investments he's made, Saverin has just led a round of funding, along with other investors, in Singapore-based online grocery store RedMart.
The $5.4 million bridge round, led by investors including Saverin, PropertyGuru founders Steve Melhuish and Jani Rautiainen and Singapore incubator JFDI's co-founder Meng Weng Wong, among others, was oversubscribed and brings RedMart's total funding since inception to $10 million.
Redmart CEO Roger Egan tells TNW that he got introduced to Saverin via AJ Solimine, part of the founding team behind development and coding platform Nitrous, who went to college with Saverin.
Saverin says he invested in RedMart because he saw the value of the technology and infrastructure the team was building out in Singapore.
I believe that time-starved consumers will increasingly value convenience in purchasing their daily essentials. The logistics and technology platform the RedMart team is building extends far beyond selling groceries in Singapore. The founders' ambition is boundless, their execution near flawless and I am excited to help them to realize their vision.
Indeed, Egan tells TNW that the reason for a bridge round was because RedMart had been growing "so rapidly" that they were running out of warehouse space and delivery trucks. It is a precursor to RedMart's planned-for larger Series B round, which the company has already kickstarted the process of raising and expects to close in the next five months.
We needed to increase our warehouse space and trucks quickly before the next round. So that's mainly what (the funding) is used for: to build out infrastructure.

But we're also using it to build out some bleeding-edge order fulfillment technologies and delivery route management and optimization technologies. When you're scaling up, it requires more automation and better processes and procedures to accommodate the orders.
Egan explains that e-commerce for groceries is the most difficult e-commerce business, with the big difference being that RedMart has on average 22 to 26 items per order, whereas normal e-commerce companies such as Amazon would probably commonly see one or two items per order instead.
This makes picking and packing orders very challenging — and as RedMart scales, Egan recognizes the pressing need to make his business as efficient as possible. "It's much more important to us than to a normal e-commerce company," Egan says.
The startup, which currently sells non-perishable goods, delivers directly to customers with no charge for purchases above the SG$75 (US$59.50) mark.
It is therefore crucial for RedMart to pump money into developing technologies that, for example, optimize the walking route in the warehouse, as well as measure delivery routes that drivers take. This is where open-source technologies, such as those on Android devices, come in extremely useful too. RedMart has already built its own software on Android devices for warehouse management, as well as delivery routes. Drivers are equipped with an Android app called 'Delivery Buddy' which manages the route for them, measures the time they take, and determines if they delivered on time. 
All this effort into laying out a solid infrastructure and integrating technology into logistics is what has probably caught the eye of RedMart investors.
"I think that is one of our major competitive advantages. In Southeast Asia and in our business, you can't rely on third-party logistics companies. We needed to build it ourselves, there's just too much integration, especially when you go into fresh food, which we plan to do in the next few months — those items can perish within one day," Egan tells us.
Basically, RedMart is building a competitive advantage in technology and logistics platforms — Egan acknowledges the physical infrastructure that the company has built is "very valuable" — and it seems like grocery-selling is just a stepping-stone for more plans to expand into other verticals that can make use of such logistics.
To this extent, Egan reveals to TNW that he has ambitions for RedMart beyond Singapore and groceries — "this is just a first step… we believe our infrastructure can be leveraged for many other things."
Headline image via Shutterstock