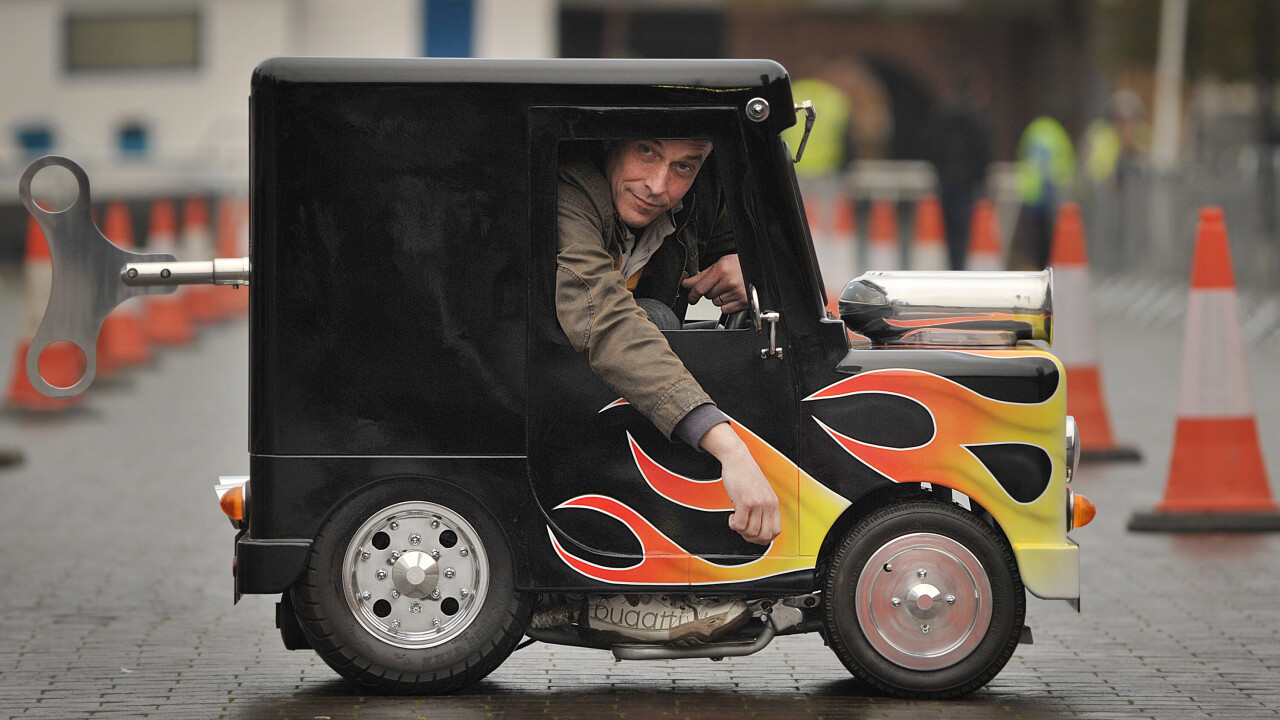 Story by
Ken Yeung is a reporter for The Next Web based in San Francisco, CA. He carries around a big camera & likes to write about tech, startup Ken Yeung is a reporter for The Next Web based in San Francisco, CA. He carries around a big camera & likes to write about tech, startups, parties, and interesting people. Follow him on Twitter, on Facebook, and Google+.
Ridesharing service SideCar is seeking to recruit city managers to help manage its eventual expansion to new cities around the United States. On its roadmap, the company is seeking to set a foothold in 16 new cities, with plans to open up shop in Atlanta, Austin, Boston, Chicago, Washington, DC, Honolulu, Las Vegas, Miami, New York City, Philadelphia, San Diego, Los Angles, and others.
City managers in each of the 16 new locations will be "tirelessly focused on launching, growing and enhancing SideCar" in their city acting as the go-to person between drivers and riders. The role involves handling recruiting, onboarding, promoting, evangelizing — these are the individuals that "own SideCar" in that city. One interesting piece of the application is that applicants need to submit a one-page proposal detailing how they plan to make the company a success in their market — perhaps a gauge to see how well the applicant knows the city and the surrounding environment.
Last year, the ridesharing industry became a rather competitive marketplace, with the launch of Zimride's Lyft service to go up against Uber and Flywheel. Initially debuting in San Francisco, SideCar, like other similar services, found demand for its service to be appealing to the public. It says it found rides for people more than 75,000 times since February 2012.
Unfortunately, this transportation phenomenon hasn't been accepted by everyone. SideCar, along with Lyft and Uber, have been under repeated scrutiny from city regulators and are facing lawsuits from taxi cab drivers alleging unfair business practices. However, SideCar isn't deterred from its mission and eventually in California, regulators approved a proposal that began the process of reviewing and modifying existing transportation to accommodate smartphone app services. Founder Sunil Paul said he welcomed this proposal and believes it's a "real win for rideshare because it demonstrates that policymakers are open to innovative technology solutions that make transportation safer, more efficient and better for our communities."
The service allows anyone to be their own taxi cab driver. Riders use the mobile app to request a driver, exactly how it's done with Lyft, but the difference is that the payment is completely optional and decided on by the passenger, not the driver or the system. Sure, the app gives you a suggested price, but it's entirely up to the rider.
SideCar has already expanded it service outside of the San Francisco Bay Area. Last Fall, it began operations in Seattle. If the service does branch into other parts of the United States, it will be competing with Uber, which is an on-demand personal car service driven by professionals, but still provides similar services. Many of its proposed cities are all places where Uber already has a presence: Atlanta, Boston, Chicago, Dallas, Washington, DC, Minneapolis, New York City, San Diego, Seattle, and San Francisco. Lyft has been also toying with the idea of expanding this year with Seattle, Los Angeles, and "multiple other cities" listed on its roadmap.
How SideCar plans to deal with the expected regulatory hurdles that await it as it moves to cities like New York City, Chicago, and Washington, DC remains to be seen.
The company hasn't specified when exactly it will launch its service in new markets.
➤ SideCar
Photo credit: BEN STANSALL/AFP/Getty Images
Get the TNW newsletter
Get the most important tech news in your inbox each week.