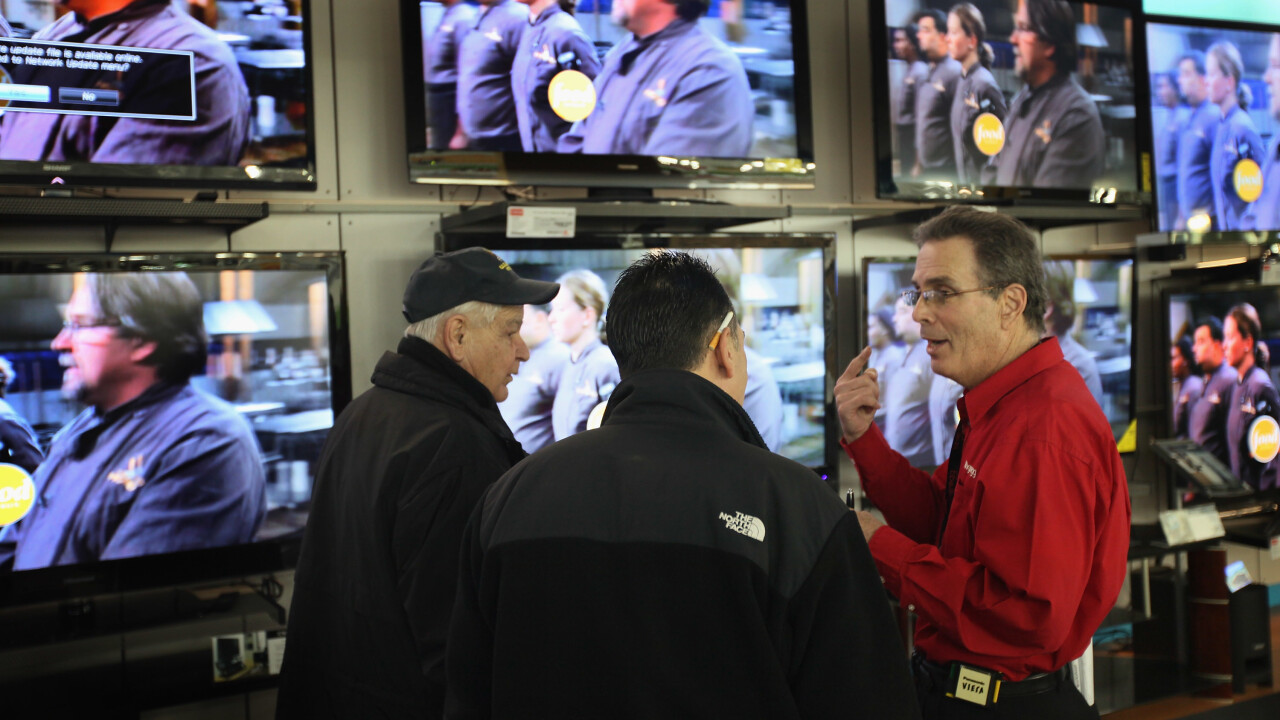 Story by
Ken Yeung is a reporter for The Next Web based in San Francisco, CA. He carries around a big camera & likes to write about tech, startup Ken Yeung is a reporter for The Next Web based in San Francisco, CA. He carries around a big camera & likes to write about tech, startups, parties, and interesting people. Follow him on Twitter, on Facebook, and Google+.
Big data shopping service Decide.com shared today that it has just raised $8 million in Series C funding led by Microsoft co-founder Paul Allen's Vulcan Capital. Other investors include two existing ones, Maveron and Madrona Venture Group. With this capital, the company said that it hopes to expand to cover all e-commerce categories over the "coming weeks" while also hiring more technical talent and expanding its product team.
Decide.com is a service co-founded by Oren Etzioni and is backed by early investors in Amazon, Google, and eBay. It's made up of data scientists from Seattle, where the company is headquartered, who are committed to helping consumers find the highest-rated products and the best time to buy them.
Since June 2011, the company says that its price predictions have been 80 percent accurate and have helped to uncover $200 million in savings.
Last July, we reported that Decide.com had started to integrate social into its product recommendation feature after it launched its 'Decide Score'. This score is essentially a ranking system that the company uses to help rank and recommend products. The company's new system of social and product recommendations took in more than 7,000 product "experts" and approximately 2 million user-generated reviews to help provide a more comprehensive recommendation that might not necessarily be found on other services like Amazon.
Decide.com also has an iPhone app, which launched in November 2011, that consumers can use as a reference when they want to go and buy an electronic gadget or anything else covered under one of its categories.
The company so far has used 230 terabytes of data to help consumers find the best products for them while also predicting the future price of 1.6 million products that were sold across the major retailers in the US. It also has more than 150 product categories across Electronics, Appliances, and Home & Garden. The company is looking to expand to more categories.
As part of the round, the company is also welcoming two new members to its Board of Directors: Steve Hall from Vulcan Capital and Dawn Lepore, formerly the CEO of Drugstore.com.
Decide.com previously raised $8.5 million from not only Maveron and Madrona Venture Group, but also investors Richard Barton, Ram Shriram, and Erik Blachford. With this new round of capital, it has raised nearly $17 million.
Photo credit: Scott Olson/Getty Images
Get the TNW newsletter
Get the most important tech news in your inbox each week.