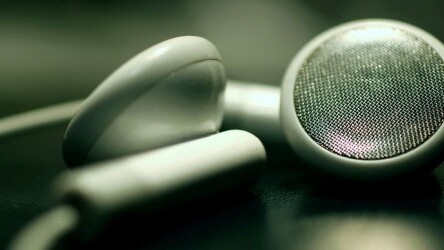 Story by
Lesotho-born and raised, Nancy Messieh, The Next Web's Middle East Editor, is an Egyptian writer and photographer based in Cairo, Egypt. Fol Lesotho-born and raised, Nancy Messieh, The Next Web's Middle East Editor, is an Egyptian writer and photographer based in Cairo, Egypt. Follow her on Twitter, her site or Google+ or get in touch at [email protected]
There are a lot of music apps that make it easy to share music on Twitter, and Serendip is one of those latest apps. And a little more. Serendip offers the smartest music integration to Twitter that I've seen. While other services make it easy to share music with my followers, they don't make it easy to keep up with what my friends have been listening to. Enter Serendip.
Signing up for a free account will allow you to easily share music, powered by YouTube, with your friends. Where Serendip sets itself apart, is that it's able to pull in music that your friends have shared on Twitter regardless of whether they're using the service, so you end up with a playlist created entirely by the people you follow on Twitter.
There is however, a slight drawback to how Serendip works. The occasional YouTube video will slip in that doesn't really belong in a music playlist. That seems like a small price to pay for the rest of the features you're going to get using the site.
In addition to listening to what your friends are playing on Twitter, you can also share the songs via the site, and reply to their tweets right them from Serendip.
Since Serendip automatically serves up music shared by anyone you follow on Twitter, if there's someone you follow for their insightful tweets, but not for their taste in music, you can simply mute them on the site, or even unfollow them entirely on Serendip. When you first sign up for Serendip, you'll probably want to clean up your list a little bit and remove the people who's musical taste don't match yours.
To do so, go to your Settings, select the Listening Tab and click the mute/unfollow icons next to the user's profile listing:
Serendip is a social network unto itself. You don't actually have to share the songs on Twitter if you don't want. In addition to sharing songs, if you like what someone else is listening to, you can give them a 'rock on,' or 'air' it to your own followers both on Serendip and Twitter. 'Rock ons' are also like retweets, since the music will appear to your followers on Serendip. In addition, Serendip does slip in a few promoted or featured users into your playlist, although having the option to disable that feature would definitely be appreciated.
While anyone you follow on Twitter is automatically added to your listening list, to find out which of your Twitter friends have actually opened an account on Serendip – take a look at who's listening to you – and you'll find them listed there.
Serendip's strength lies in the fact that there are so many different ways you can use it. You can be the DJ or the listener. It's a great tool for discovering new music based on what your tweeps are listening to. And it's a social network which allows you to follow other users regardless of whether or not you follow them on Twitter.
Serendip can also be used as a music discovery tool beyond your friends on Twitter. When you play a song on Serendip, you can see who else has played it before you. From there you can add them to your list, and also check out what else they've played making it a great way to discover new music.
To share music with your Twitter, and Serendip, followers, search for the song of your choice, after which you can preview a small excerpt to make sure it's the song you were looking for.
Once you're ready to share the song, you can include a short update along with the link:
Serendip is currently in private beta but TNW readers can get early access by using this link. And don't forget to let us know what you think of it in the comments.
Get the TNW newsletter
Get the most important tech news in your inbox each week.
Also tagged with