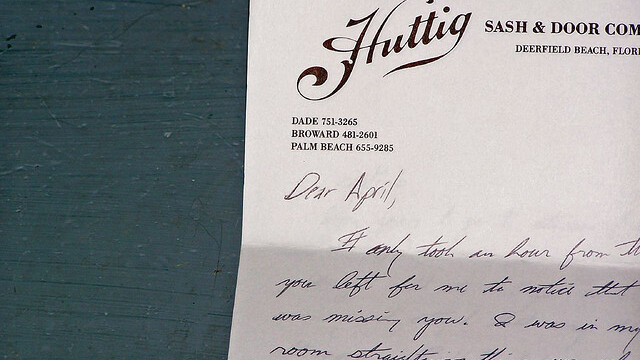 Story by
Drew Olanoff was The Next Web's West Coast Editor. He coined the phrase "Social Good" and invented the "donation by action" model for onlin Drew Olanoff was The Next Web's West Coast Editor. He coined the phrase "Social Good" and invented the "donation by action" model for online charitable movements. He founded #BlameDrewsCancer. You can follow him on Twitter, Google+, Facebook, or email [email protected]
Sendwrite lets you send someone a physical letter just by writing an email and including the persons name and address.
A few services have popped up like this, but the focus on real world interaction is a trend that we've seen the past few months. No longer is a simple e-card or text message enough. Having something put in the mail and the receiver physically getting it is seen as special.
PicPlum, a service we covered, is trying to do something similar by sending physical photos to people. It's the emotional hook that is interesting with these services.
You can try it out in 3 simple steps.
In this video, the creator of SendWrite explains how to send a letter to someone, you can get a pack of 3 for $4.99. This is of course cheaper than going to get a hallmark card and sending it. It's more creative too.
I have no idea how sustainable this is, clearly Cole Krumbholz is willing to find out.
Why not take him up on this and try it SendWrite out?
Get the TNW newsletter
Get the most important tech news in your inbox each week.