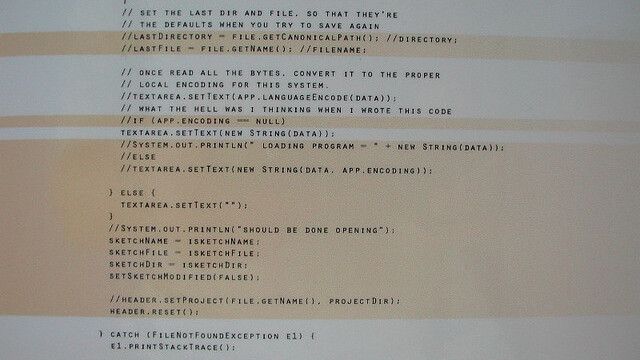 Story by
Drew Olanoff was The Next Web's West Coast Editor. He coined the phrase "Social Good" and invented the "donation by action" model for onlin Drew Olanoff was The Next Web's West Coast Editor. He coined the phrase "Social Good" and invented the "donation by action" model for online charitable movements. He founded #BlameDrewsCancer. You can follow him on Twitter, Google+, Facebook, or email [email protected]
If I had extra time in the day to do things that I was passionate about, I would learn how to code. I'm not sure which language that I'd start with, but I'd definitely love to build stuff.
Alice Zappe decided to learn how to do just that, and her boyfriend posted what she came up with after just three months of coding on Hacker News.
It's a pretty neat drawing board that I wish I'd built myself. These are the kinds of stories that gets me psyched about technology, because anyone can do it. It doesn't matter if you're old or young, a guy or a girl, black or white, anyone can make things.
I also think it's awesome that Alice's boyfriend was so supportive of her new project:
Here's Alice's bio:
my name is Alice Zappe and I live in Berlin, Germany. I love to learn new things, taking stuff apart (and back together again), making music and drawing little pixel graphics.

Right now I am learning how to code HTML/CSS, Ruby, Ruby on Rails and Javascript.
I'll be looking forward to checking out her first full product and hopefully doing a review here on TNW.
On a personal note, I've been tinkering around with Codeacademy and might have something to show off soon. :)
Get the TNW newsletter
Get the most important tech news in your inbox each week.