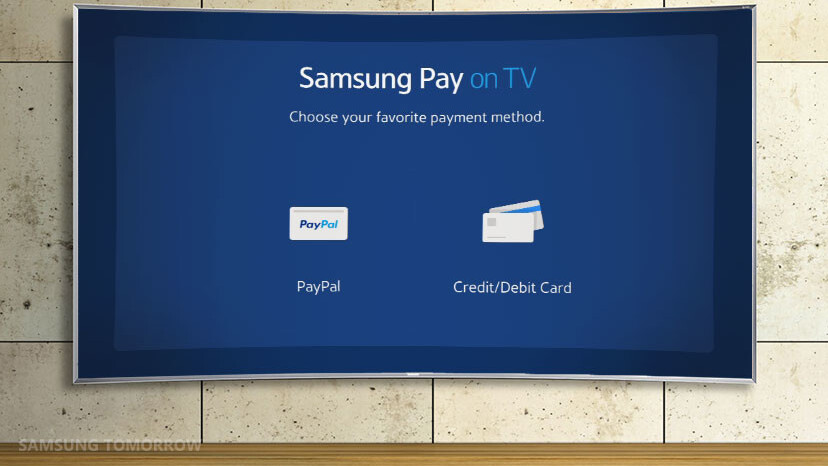 Story by
Reporter
Amanda Connolly is a reporter for The Next Web, currently based in London. Originally from Ireland, Amanda previously worked in press and ed Amanda Connolly is a reporter for The Next Web, currently based in London. Originally from Ireland, Amanda previously worked in press and editorial at the Web Summit. She's interested in all things tech, with a particular fondness for lifestyle and creative tech and the spaces where these intersect. Twitter
Samsung has announced the launch of its own payment system on its televisions.
The aptly named Samsung Pay on TV is available on select 2014 and 2015 television models and lets you make purchases on its Smart TV platform using just a PIN.
The company says Samsung Pay on TV supports all major credit cards, debit cards and PayPal, as well as other mobile billing options. Once your details have been entered, you'll be able to buy apps, games and movies through your TV using the 'Pay Now' button where the only verification needed will be your four digit PIN number.
It's a small step for the company that announced its mobile payment platform, Samsung Pay, in March, which still hasn't officially launched.
➤ A Smart New Way to Pay on TV [Samsung via Engadget]
Read next: Samsung Pay is on its way to take on Apple's payments service, trials begin in South Korea
Get the TNW newsletter
Get the most important tech news in your inbox each week.
Also tagged with