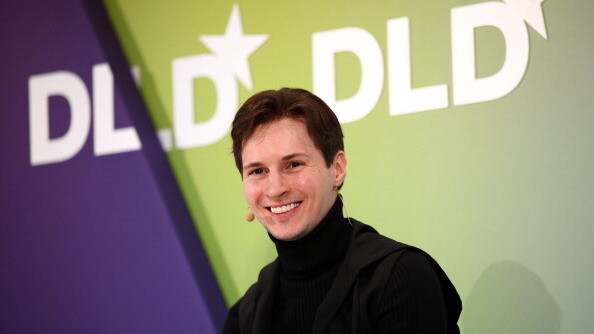 Russian writer Nikolay Kononov, author of "The Durov Code" has sold the screen rights for his book to AR Films. The company is going to release a movie about the founder of the biggest social network in Russia Vkontakte in 2014.
AR Films' founder Alexander Rodnyanskiy told Vedomosti that the screenplay of the new movie with an estimated budget of up to $3.5 million is already in the works. As for Kononov, he will receive "several million rubles" (1 million rubles is about $32,500) for the screen rights, but not a share in the movie's earnings.
Vkontakte's founder Pavel Durov, the main character of "The Durov Code," is well-known for his extravagant behavior. Back in 2011, he posted a picture of him giving the finger with the caption "Official answer to the trash-group Mail.Ru on its yet another attempt to acquire VKontakte." In May 2012, Russian media were full of stories about Durov throwing 5,000-rubles notes out of the windows of the company's office in Saint-Petersburg.
In his interview for Gazeta.ru, Nikolay Kononov said that the "history of Vkontakte is very cinematic" and that  "Durov is not a pure businessman, but an Internet-artist."
The new Vkontakte movie sounds similar to David Flincher's "Social Network" film released in 2010 and also based on a book; Ben Mezrich's "The Accidental Billionaires." It tells viewers about the history of Facebook and its charismatic leader Mark Zuckerberg.
The movie got a positive reception, grossing some $225 million and receiving three Oscars for film editing, music (original score) and writing (adapted screenplay), which may be a good sign for Russian filmmakers. However, it's worth mentioning that Facebook's story had a budget ten times the size of Vkontakte's.
Image credit: Nadine Rupp / Getty Images.