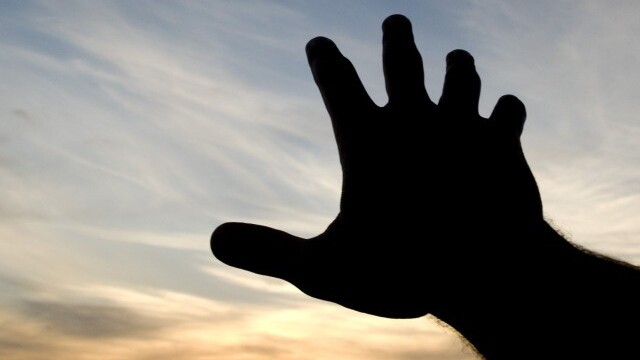 Story by
Paul Sawers was a reporter with The Next Web in various roles from May 2011 to November 2014. Follow Paul on Twitter: @psawers or check h Paul Sawers was a reporter with The Next Web in various roles from May 2011 to November 2014. Follow Paul on Twitter: @psawers or check him out on Google+.
What's the point of social media for businesses if they can't measure its efficacy, right? With that in mind, we've seen a steady stream of tools designed to help businesses – and individuals – manage and monitor their social media activity.
The latest one to hit us is one called Retweet, a service launched, it says, "to help businesses, brands and individuals understand how effective their use of Twitter is."
Retweet is free to use and, as its name suggests, it measures the reach of individual tweets, how many times they are retweeted and how many Twitter users they subsequently reach. Kieron Donoghue is the man behind the new tool, an entrepreneur with "over a decade's experience in online business". He's also the man behind ShareMyPlaylists, a neat music-sharing tool we've written about before.
Donoghue says that Retweet can help measure which Twitter users are your ambassadors, and which engage with your tweets the most, creating leaderboards displaying your most effective messages. "Retweet.co.uk is ideal for gauging the effectiveness of Twitter campaigns", says Donoghue. "It allows organisations and brands to see which messages were popular, which users retweeted them and what the tweet's total reach was – that's the number of Twitter users exposed to a message."
So how does it work? Firstly, you have to connect your Twitter profile with the Web app:
After a few moments, your timeline will become populated and along the top you'll see a menu, which lets you choose which view you'd like to see, though it defaults to the full 'Retweet Stats' list.
You'll see a long stream containing all your tweets from your whole history, divided into 20 tweets per page. To the left of each tweet, you'll see how many retweets each received:
You can then click on a particular tweet to glean more information on the retweeters, whilst hovering over their profiles reveals how many followers they have:

So how useful is this information for brands? "If certain individuals or organisations are always retweeting you, you can reach out to these ambassadors", says Donoghue.
As you can see, there's also a "Share these stats" option, which creates a unique URL to share across the social sphere, though it's not clear who will actually find this information useful. It seems it's perhaps a better feature for internal use to share within an organization, rather than telling the world how popular a particular tweet was.
Clicking on 'Top Retweets' from the main menu will show you a leaderboard, outlining which of your tweets received the most retweets:
Finally, if you click on 'Who you retweet', you'll see a leaderboard of the top Twitter profiles you've retweeted since your account was launched:
Retweet could be a useful tool for brands to quickly see which users engage with them most frequently, and it's also a useful tool for seeing which kind of tweets perform well at a glance. Similarly, individuals who are curious to see their entire retweeting history may also find this platform appealing.
Of course, it doesn't bring a great deal of data to the table, but that is part of the appeal here. It's a very simple way of viewing basic retweet data if that's all that interests you. It would've been good, however, if there was a way to see which of your followers retweet you the most, as there is with the leaderboard which shows you who you retweet the most – it seems this is only possible by manually sifting through the data and making notes.
So Retweet.co.uk isn't a tool for social media professionals, in the same way as DataSift, or even Research.ly, which we've written about before. But you may find it a useful tool nonetheless.
Get the TNW newsletter
Get the most important tech news in your inbox each week.