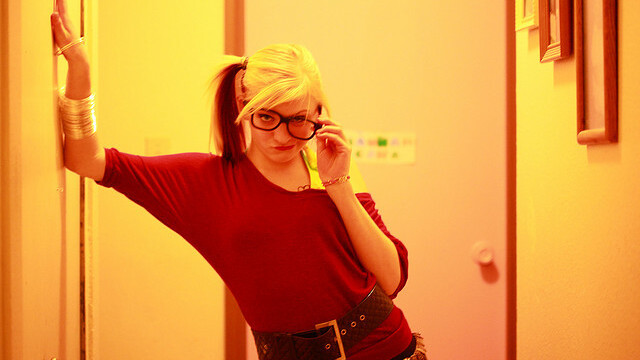 Story by
Drew Olanoff was The Next Web's West Coast Editor. He coined the phrase "Social Good" and invented the "donation by action" model for onlin Drew Olanoff was The Next Web's West Coast Editor. He coined the phrase "Social Good" and invented the "donation by action" model for online charitable movements. He founded #BlameDrewsCancer. You can follow him on Twitter, Google+, Facebook, or email [email protected]
There is a lot of information at our fingertips on the internet. But sometimes, we forget about things from our past, so searching for them online isn't an option.
Retro Recall, from the company appcreatives, is a fun iOS app that randomly shows you TV shows, music, and movies from the 80's and 90's in a fun and sharable way. It's 99 cents, and you can bring back memories from the US or the UK, whichever country culture you're interested in recollecting.
Remember when?
The Retro Recall app is simple and beautifully designed. The best part is that you don't even have to sign up for an account. Simply open the app and you're presented with a random memory from years past, with the option to get more info, share, or favorite the item.
When you tap "more info", you're shown either a Wikipedia page, or in the case of the show "Small Wonder", you're shown a YouTube video of the theme song. The app is slick, and doesn't force you to leave it to enjoy the content.
Swiping your finger from right to left will go through a seemingly endless stream of content, and I was reminded of quite a few pop culture items from the past.
Take the Seinfeld "Puffy Shirt" for example:
You can share the recalled item on Twitter, Facebook, Tumblr, and Email. All of these places are ripe for sharing this kind of fun content. Our only concern is that there is indeed an end to the content, and you'll be stuck with nothing new. Hopefully the company will stay on top of that.
We won't ruin the app anymore by telling you what gems you'll find here, but it's well worth the 99 cents for Retro Recall to bring back some long lost memories.
Get the TNW newsletter
Get the most important tech news in your inbox each week.
Also tagged with