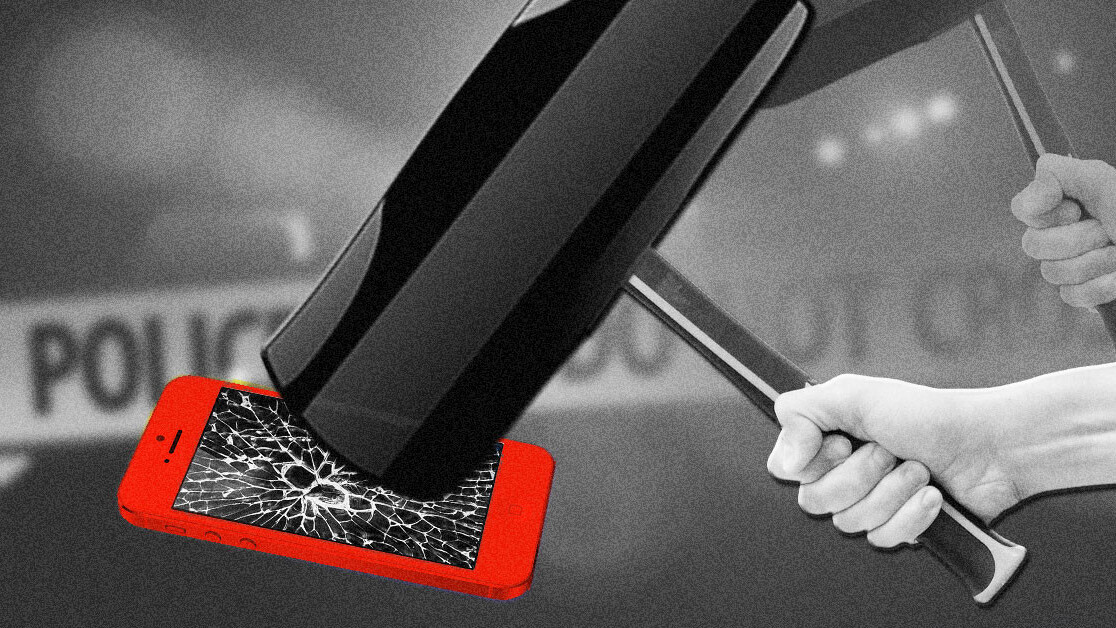 Story by
Editor, Neural by TNW
Tristan is a futurist covering human-centric artificial intelligence advances, quantum computing, STEM, physics, and space stuff. Pronouns: Tristan is a futurist covering human-centric artificial intelligence advances, quantum computing, STEM, physics, and space stuff. Pronouns: He/him
TNW yesterday reported iOS is getting a security update to block hardware that can unlock an iPhone without owner consent. Today, Grayshift, the company behind said hardware, claimed it could already defeat the features in the planned release.
Law enforcement agencies and Apple don't see eye-to-eye when it comes to personal privacy. The FBI would much prefer it if the company would simply give them a master code to unlock any iPhone, and Apple CEO Tim Cook thinks people have a right to privacy.
This see-saw battle has gone on for years, but may be reaching a fever pitch as Cook intensifies efforts to establish his company as the big tech outfit that actually takes consumer privacy seriously.
Yesterday, the company readdressed that commitment, by way of announcing the USB Restricted Mode update.
But Grayshift isn't worried.
In an email with Motherboard, a representative for Grayshift indicated Apple's efforts weren't a cause for concern:
Grayshift has gone to great lengths to future proof their technology and stated that they have already defeated this security feature in the beta build. Additionally, the GrayKey has built in future capabilities that will begin to be leveraged as time goes on.
The Motherboard report goes on to state a second source affirmed that Grayshift addressed USB Restricted Mode several weeks ago.
Experts worry there's more at stake than just whether law enforcement agents can unlock your phone. In this case, what's good for the cops is equally helpful for criminals. Especially considering the recent extortion attempts in which part of the device's code was released on the internet.
However, there's an argument to be made that Grayshift's products are intended to aid law enforcement, and any misuse is the result of an individual's personal choices. And that's certainly a defense for anything that occurs when their products end up in the wrong hands.
But what about the right hands?
Some experts were outraged over Amazon's involvement in providing facial recognition technology to the the police in Florida and Oregon. Here, with Grayshift, we have a company providing anti-privacy devices to any law enforcement agency that'll pay around $30k per unit.
We reached out to Apple and Grayshift for more information but did not receive an immediate response.