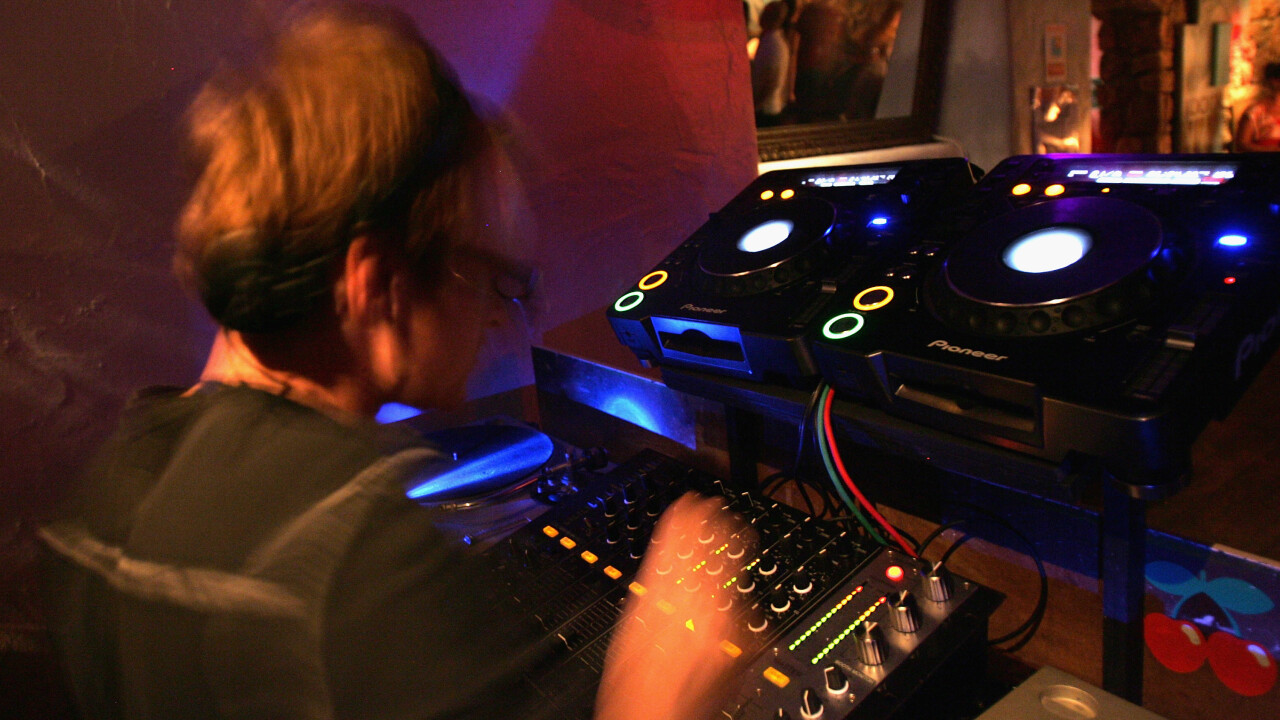 Story by
Anna Heim is the founder of MonoLibre and a freelance writer for various tech and startup publications. She is a polyglot French news junkie Anna Heim is the founder of MonoLibre and a freelance writer for various tech and startup publications. She is a polyglot French news junkie with a love for technology.
Music streaming and subscription service for DJs Pulselocker is launching today in invite-only public beta mode, the San Francisco-based company announced today. The app is now available on Mac OS X in the US, Canada and the European Union.
Pulselocker's ambition is both simple and innovative: give DJs a single platform where they can play, try, and buy music. In practical terms, it means that they can play any full-length music track from Pulselocker's catalogue, download some of them into their locker and only buy the ones they want to keep.
We have good news if you want to try Pulselocker now: the first 100 readers to email [email protected] will get an invite code – and will also be able to invite one of their friends after joining.
According to Pulselocker's CEO and co-founder, Alvaro G. Velilla, the service answers a niche demand that isn't correctly served by existing digital music services. On one hand, generic music streaming platforms such as Spotify, Deezer and Rdio aren't deep enough for DJs, and are uncompatible with their tools. On the other hand, specialized equivalents of iTunes like Beatport are expensive and only provide short preview clips, limiting discovery options.
In this context, many DJs end up downloading music illegally, and this rampant piracy is one of the reasons Pulselocker is launching its service. As a matter of fact, it also hopes to help musicians and labels improve their revenues thanks to its triple model. According to its press release, "Pulselocker pays an escalating royalty rate each time a subscriber streams a track, stores it in their locker to play offline, or buys it outright."
Getting the support of the music industry is crucial for Pulselocker's success, which will depend on the depth of its catalogue. This is one of the startup's top priorities; in addition to existing partnerships with players such as INgrooves Fontana, The Orchard/IODA/IRIS and PIAS, it plans to sign enough deals to offer 5 million tracks by the end of the year.
Still, competing against free is never an easy task, but Pulselocker is betting on affordable subscription plans, convenience and ease of use to offer a solid alternative to torrents. As Velilla notes, the success of Pandora and the like confirms that the general public is willing to pay for a good music service.
This is also true of DJs, who obviously spend a much larger amount of money for music than the average consumer. "DJs still care about owning, so we offer this option as well, while bringing back this revenue stream for the music industry," Vilella tells us.
A custom tool for DJs
Vilella and his co-founders Ryan Walsh (CTO) and Joshua Goltz (COO) share a background in music and technology that gave them a good knowledge of the DJ mindset. "As DJs and producers, we understand the pains today's artists and labels face and built a model to help put money back into their pockets," Walsh says.
Since they started working together in 2011, Pulselocker's founders and current team have also been listening to 150 DJs to fine tune the platform. The result is pretty awesome; think of iTunes meets Spotify, only with personalized updates and a curated catalogue.
The 'New For You' tab recommends you tracks that are related to the labels and artists you follow, or that have been recommended by your network. As for the 'Just In' tab, it features new releases, while the 'Dig' section lets you explore Pulselocker's catalogue.
While you don't have to be a DJ to see the beauty of it, the app was obviously designed with that user profile in mind. Since DJs are constantly looking for new sounds and tracks, Pulselocker facilitates their search by providing data such as BPM and key. If they decide to test a track, they can directly jump to the section they are interested in.
Pulselocker also includes a feature called 'Needle Drop'; as its name suggests, it lets DJs easily scan through tracks they have dragged and dropped into this section.
As you can see above, users can also add tags to the songs to improve category accuracy. In the long run, Pulselocker hopes that the efforts of its community will help reduce time spent searching for new music.
It's worth noting that this community will go beyond electronic music, as Pulselocker also intends to serve aficionados of other DJ-related music genres, such as hip-hop, reggae and jazz.
Beyond the surface
As much as we enjoy Pulselocker's interface, its true disruptive potential isn't there. What makes it a game-changer is its integration with popular mixing applications such as Native Instruments' Traktor, and Serato's Scratch Live, Itch and DJ Intro.
"Pulselocker's proprietary locker technology is the first to bridge licensed content from record labels to popular digital DJ performance applications. It gives DJs a revolutionary way to discover and perform new tracks in a cost effective manner that suits their voracious appetite for music. I have no doubt that Pulselocker is the next big thing in the DJ world," says Jeff Straw, director of marketing services at INgrooves Fontana.
While cloud-based music apps aren't new, Pulselocker's differential is its patent-pending digital locker technology, code-named directdrive, which lets users store tracks for later access. What's interesting here is the seamless way in which the app deals with permissions.
For instance, DJs can add songs to their locker in one click and play them later from their mixing app, even without an Internet connection, but they won't be able to move these to a different folder or burn them onto a CD unless they purchase them.
As its name hints, this locker approach is Pulselocker's backbone. It is also the element on which it has built its pricing model; subscription tiers start at $9.99 per month for a 10-track locker and range from $14.99 for 50 tracks, $24.99 for 100 tracks, and 34.99 for 200 tracks, to $69.99 for 1,000 tracks.
Although the locker size is limited, it can be emptied and refilled at will. This could be very relevant for a user such as a wedding DJ, Walsh points out. This is one of Pulselocker's assets: it can also appeal to amateur DJs, and the startup is working on partnerships to make sure beginners hear about it.
More to come
Overall, Pulselocker is one of the coolest apps we have been given to look at over the last few months, and we were impatient to be able to share it with readers and friends.
Although it is now ready for broader release, there are still important changes on its roadmap. "Pulselocker is a preview of new features and capabilities that will be offered in the final release, expected in early 2013," the company says.
Yet, the company hopes to give early adopters enough incentives to sign up right now. "The first 10,000 people to sign up will receive a free 60-day trial with a 100-track capacity locker and unlimited on-demand streaming," it promises.
Image credit: Chris Jackson / Getty Images
Get the TNW newsletter
Get the most important tech news in your inbox each week.