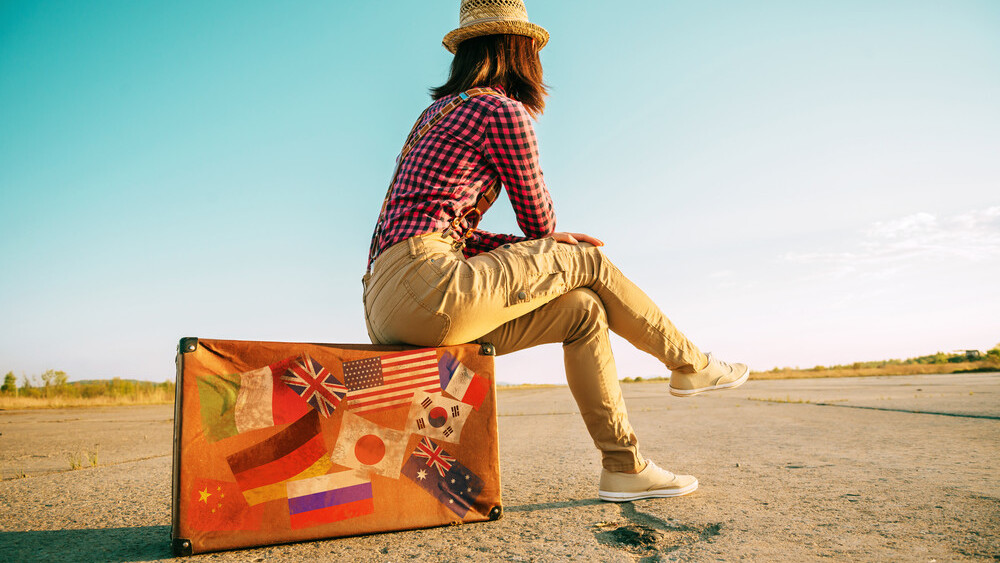 Story by
Since 2003, Nikolay Malyarov has been responsible for growing PressReader's worldwide community of publishing partners, helping them expand Since 2003, Nikolay Malyarov has been responsible for growing PressReader's worldwide community of publishing partners, helping them expand their market reach and increase revenues, while meeting their unique business objectives. In addition, he's their General Counsel, responsible for all legal aspects of the company's business.
If you were asked to name the one industry that has been the most negatively affected by digital disruption, I bet newspapers would be high on your list.
Few would argue that they have been victims of the dramatic changes in technology, society, markets, competition, ownership and economics, but they aren't alone. Almost every business on the planet is in the same proverbial boat.
What separates the winners from the losers in the race to capitalize on this phenomenon is their ability to focus on the prize (people) rather than the profits of the past.
Traditional publishers continue to pray for a repeat of pre-digital prosperity while they watch their numbers decline year after year.
Meanwhile, some consumer-focused industries (e.g. hotels, airlines) are experiencing rising revenues and profits, despite the threats of unconventional competition (e.g. Airbnb, HomeAway, Uber, Lyft) that's driving today's sharing economy and escalating customer expectations.
So what are successful travel executives doing right? According to casino resort developer, Steve Wynn:
It's customer experience that determines the longevity and endurance of these enterprises.
Serving the ME generation
By 2017, millennials will overtake their parents as the lead consumer. These Gen Ys have a whole different set of standards on what constitutes quality.
More tech-savvy and demanding than their predecessors, they hold all the power in the brand-customer relationship and they are using that power to be catalysts in the evolution of B2C industries.
In their attempts to attract this discerning generation, hotels have discovered that novelty trumps predictability, convenience wins over consistency and privacy is forfeited for ultra-personalization.
This has led to a whole new chain of millennial-friendly properties offering minimalist comfort, affordable prices, ubiquitous technology, bar-centric communal spaces, 24-hour grab-&-go food options and work-able lobbies.
The lodging industry is also investing a lot of time and money in behavioral analytics, capturing, analyzing and acting on micro-experiences to provide guests more flexibility, simplicity, customization, and personalization.
In-room branded videos, surveys and printed newspapers outside guest room doors are being supplanted by self-serve apps for check-in, e-menus, loyalty programs, payment processing systems, and mobile amenities.
Airlines
Carriers have also responded to the demands of the Gen Y traveler, by unbundling services (e.g. baggage costs and on-board meals) to reduce costs, topping up on tech, offering unique experiences, 24/7 social support and networking opportunities with other passengers even before boarding the plane.
They use behavioral science to aide in the creation of memorable cradle-to-grave moments in a customer's journey with the brand that will be recalled when the traveler makes future decisions on flight bookings.
Many brands are also turning to content to appeal to younger travelers.
Popular with Australian millennials, AWOL, a mobile-first travel magazine launched in 2015, publishes data-driven stories and native advertising aimed at inspiring 18 to 35 year olds to travel the world.
Averaging 250K unique visitors a month, the initiative has resulted in a 50 percent increase in millennials' intention to fly with Qantas after visiting the site. In addition, the airline also offers passengers complimentary access to thousands of newspapers and magazines from around the world through its Qantas app.
ME who?
If you were to ask newspaper executives today what keeps them awake at night you would probably hear two things – the escalating use of ad blockers and content monetization. Both challenges are daunting, but not insurmountable.
Ad blocking is not a curse, but it is a symptom of a much bigger self-inflicted crisis.
If publishers hadn't let their digital properties become a cesspool of compost, ad blockers would have never seen the light of digital. Unfortunately, due to their hubris and not focusing on delivering an engaging user experience, they're now faced with a ticking time bomb.
Today over 60 percent of millennials use ad blockers on their computers and the numbers keep growing.
Although there are a few recognizable names in publishing that are experimenting with new products, apps and services designed to serve the ME generation, most publishers just keep looking for more people to pay for the same old commoditized content they've always produced. I guess they didn't get the memo that the willingness to pay for news is rapidly trending in the wrong direction.
Certainly, quality content deserves to be compensated, but instead of asking readers to fork over funds to finance its creation, why not look to partnering with businesses that have the same millennial challenges and get them sponsor the content on their behalf.
Publishers need to think outside the broadsheet
As Socrates once said:
The secret of change is to focus all your energy, not on fighting the old, but on building the new.
The glory days of print are over and it's time for newspapers to put the gory days of digital behind them as well. To build a new future, they need to embrace the opportunities that come with disruption as the travel industry is doing by making customer experience a strategic priority:
Put the reader at the center of every decision including editorial, advertising, products, services, distribution and business models; make customer experience part of the corporate culture
Stop polluting the web with digital debris and start populating it with quality content (both editorial and advertorial) that would be missed if it wasn't there
Experiment, prototype and build products and memorable experiences that surprise and delight today's consumer
Invite readers to participate in the news instead of sending them off to social media to connect; then reward them for their contributions
Build loyalty by listening, learning and evolving to continually give people what they want
In a world where the only constant seems to be disruption, it's not the oldest, richest or strongest that will survive, but the most adaptable. Publishers need to focus on the prize rather than the profits.