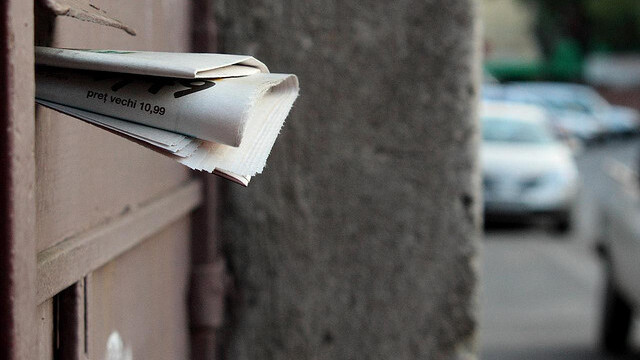 Story by
A music and tech junkie who calls Nashville home, Brad is the Director TNW Academy. You can follow him on Twitter @BradMcCarty. A music and tech junkie who calls Nashville home, Brad is the Director TNW Academy. You can follow him on Twitter @BradMcCarty.
When we first wrote about PowerInbox a few months ago, I was impressed by how the company was attempting to make email do more than just send messages back and forth. By custom-coding its own applications, PowerInbox was allowing people to annotate messages, track packages and more, akin to how Movable Ink works. But the team met a bit of a challenge when it was trying to sell the product to potential users. It was faced with the same question, time and again:
"That's great, but how do I make my own emails interactive?"
So the team had a decision to make. Should it keep crafting its own, or should it make an API whereby other people could make their own emails interactive? The choice was made to focus on the API, and the results are pretty incredible.
PowerInbox is now launching to the public with a system that lets you integrate applications directly into your email. The best part? It's so simple that you can get an application embedded into your email in less than 5 minutes. The platform works in Outlook 32-bit, Gmail, Hotmail and Yahoo, across all major browsers.
Some shining examples of what you can do with the new version of PowerInbox come from companies like NextWidgets, which powers a shop for Kelly Wearstler. The company allows you to embed a widget of your online store directly into an email. Customers can browse, recommend and even add items to the cart, only having to leave the email to actually complete the checkout process.
PowerInbox is launching with a load of partners, covering everything from fundraising to project management and even enterprise knowledge sharing. Given how quickly companies can insert apps, we should see more adoption rather quickly.
When you look at average click rates of email, which hover around 3-4%, PowerInbox makes a huge impact. The company tells me that it's seeing 30% of emails that include a Facebook Like button or Twitter widget gather true engagement via Likes, Shares, Retweets and Favorites. For a company like Groupon, which often sees its emails open after a deal is expired, it can dynamically feed in a current, soon-to-expire deal to the message, giving it a second chance to close a sale.
If you're looking for a way to do more with your email, the PowerInbox API is a massive step in the right direction. Drop by the site, check out the new PowerInbox and give us your thoughts in the comments.