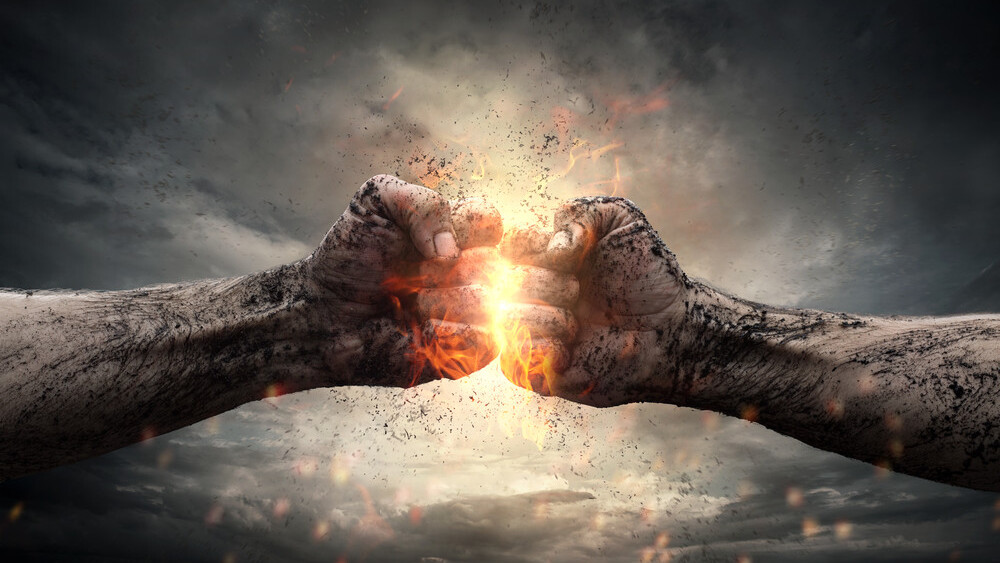 Story by
Andrew Dudum is the co-founder of Everalbum, one of the fastest growing mobile photo apps on iOS and Android and the #1 grossing productivit Andrew Dudum is the co-founder of Everalbum, one of the fastest growing mobile photo apps on iOS and Android and the #1 grossing productivity app in over 85 countries and 17 languages
Photos are the most personal digital artifacts that we possess in life today.
What started with the analog camera in 1826, has grown into an unrelenting avalanche of personal memories truly meaningful to every one of us. The number of photos we take, many of which we share, is growing exponentially. Every two minutes we take more pictures than the whole of humanity in the 1800s.
By some estimates, Facebook and WhatsApp alone might have seen a trillion photos uploaded last year, and another estimate suggests that more photos would have been taken last year than in the entire history of humanity!
Software is eating your photos
This exponential growth in photos is only matched by an ever-increasing ability for machines with vast computing abilities to mine for intelligent information about you. Throw a ton of this computing power at your photos and they start seeing you more accurately over time.
Deep machine learning can now locate you with nothing more than just the pixels in a photograph, no GPS required, no landmarks required, as proven by an initial set of results from early research at Google.
The same is true for picking out people in photos – research from Facebook's AI lab shows that machine learning can also identify with 83 percent accuracy, just from simple cues like what you wear or your body language, even when you're not looking into the camera.
They can read your emotions from these photos, and the technology behind it – Google Cloud Vision API – is already being distributed to developers who can utilize that learning in their own mobile apps.
These are just a few examples and the tip of the iceberg in what could be the next big battleground over privacy.
The implications for some of this futuristic technology in products used by billions of people is a no-brainer. Facebook's emerging technology is currently utilized in their photo's app, Facebook Moments, that already auto-tags you and your friends in photos on your phone and prompts you to share them back to Facebook. Google's ability to decipher location and preferences will likely find that information fed directly back into their mobile and web advertising engines.
Eventually, the onslaught of new and smarter technologies will come to a head with privacy concerns across the world.
Some users are already concerned about the privacy language in Google's license agreement, which seems to suggest that you grant Google rights to use any photos you take of either you and your friends, in any way the company sees fit:
When you upload, submit, store, send or receive content to or through our Services, you give Google (and those we work with) a worldwide license to use, host, store, reproduce, modify, create derivative works (such as those resulting from translations, adaptations or other changes we make so that your content works better with our Services), communicate, publish, publicly perform, publicly display and distribute such content. The rights you grant in this license are for the limited purpose of operating, promoting, and improving our Services, and to develop new ones. This license continues even if you stop using our Services (for example, for a business listing you have added to Google Maps).
These concerns multiply when the incentives for commercialization are not aligned with privacy:
What does Google do with the data it collects?
You get to read Google describe its ad business as "a service" it provides to "web publishers to help them fund their business through advertising". Which is as transparent as this 'privacy dashboard' gets on the key point – that the fuel powering Google's ad sales business is your personal data.
With artificial intelligence, comes great responsibility
The rapid evolution of technology, is going to come to terms with the rapid commercialization of the same technology.
Every startup or company is going to have to deal with the headwinds of such change, but at the end of the day, privacy is one of those basic requirements that needs to be afforded for every consumer. There's a great temptation for every company that has unfettered access to your data, especially to use that data, anonymized or otherwise, in commercializing their product.
And as we see the proliferation of our more deeply personal digital assets – photos, internet of things – startups and companies are going to start dealing with privacy and legal issues as we have already seen crop up across the globe.
One of the more recent examples is in the state of Illinois, which has become the latest battleground for privacy challenges stirred up by facial recognition.
Tech companies like Google, Facebook, and Shutterfly have become the latest in a list of federal lawsuits accusing them of violating a state privacy law that restricts the collection and storage of biometric data, including our photos.
Facial recognition poses a challenge to consumer groups unlike any the world has seen before.
Despite the National Telecommunications and Information Administration creating a voluntary code for mobile apps around privacy, they failed to do so around facial recognition related to commercialization.
After 18 months of deliberations, major consumer groups left the process over disagreement on a baseline agreement around opt-in.
Some of these consumer groups included privacy watchdogs like the Electronic Frontier Foundation, the American Civil Liberties Union, and Consumer Watchdog, among others. Though not necessarily a legally binding argument, any agreement would have allowed for privacy measures to be regulated by the Federal Trade Commission.
Imagine living in world where mainstream consumer products that are used by billions of users, the majority of the world's population, goes unregulated.

The path forward in Pandora's world
The solutions to this multi-faceted problem are two-fold: either build a business that doesn't rely solely on your consumers' personal data or come up with a set of guidelines that companies in this situation can agree upon. In the case of Everalbum, we built a photo subscription app, so our monetization wasn't tied to the data our users were entrusting with us, but we do understand that most companies are not built around the premise of privacy.
On another level, developers and builders of apps that use this data (see Google Cloud Vision API), should also become a part of this conversation as we evolve the standards and guidelines that allow us to provide great utility and value in products without sacrificing the privacy of the individuals themselves.
I'm quite hopeful, actually, because people are fed up. They're cynical. If you ask what they worry about, identity theft comes in ahead of nuclear war. They don't do much about it because they don't see that they can do much, but the New Deal is a good, plausible thing we can do today. Regulators believe in it. Computer scientists believe in it. Smart people who are the heads of tech companies think we can do this. They may not be in favor of it, but they think we can do it. It simply requires that creative businesspeople harness the will of consumers in order to construct a value proposition better than the current steal-all-your-data paradigm. We've just got to push on through. – Alex Pentland, MIT
There seems to be no turning back given the amount of increasingly personal data that we continue sharing – now at a tipping point with trillions of photos and in the future around the Internet of Things.
The solution to this problem will have to be approached both from a two-pronged approach around developers and regulators.
The first step would be for the major privacy watchdogs to come up with a set of guidelines that companies in this situation can agree upon. On another more important level, developers and builders of apps that use this data (see Google Cloud Vision API), should be a crucial part of this conversation as we evolve the standards and guidelines that allow us to provide great utility and value in products without sacrificing privacy of users themselves.
Data transparency, a set of evolving guidelines for app developers, and a set of consumer regulations might be the privacy cocktail that lets us enjoy the fruits of technology, without being burned by its excess.
Get the TNW newsletter
Get the most important tech news in your inbox each week.
Also tagged with