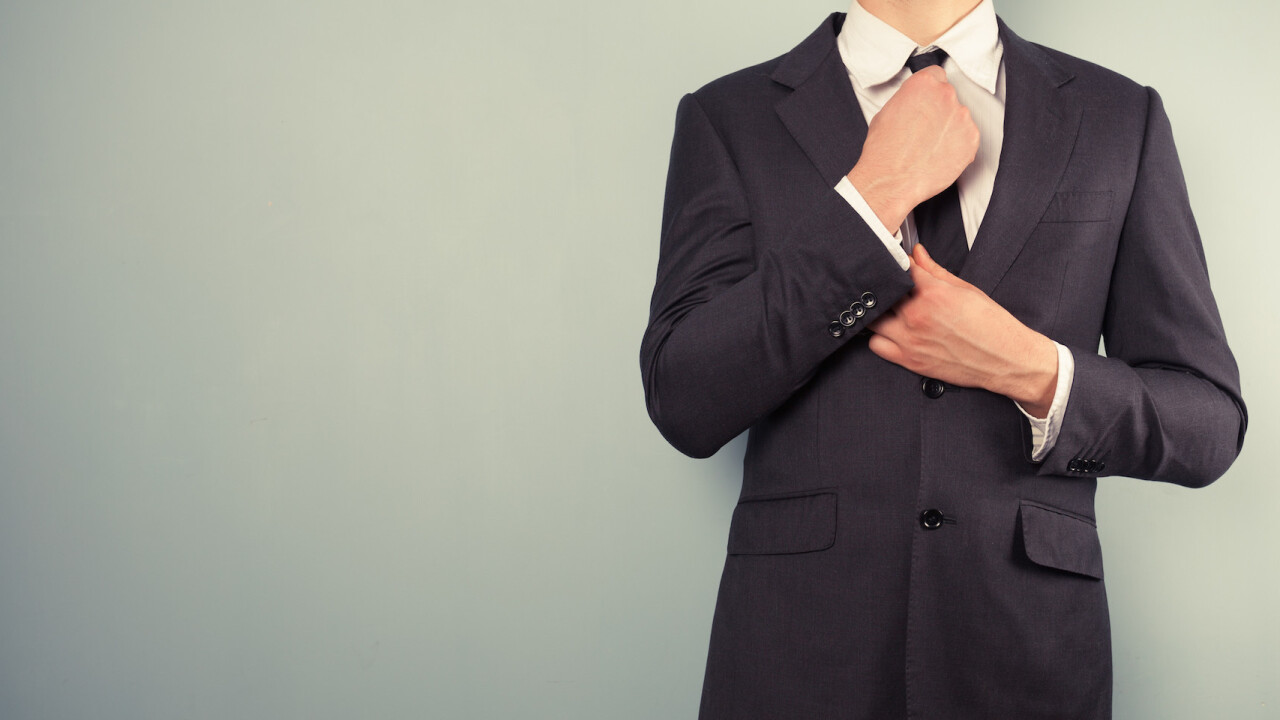 Story by
Alex Taub is the CEO of SocialRank. Ellen DaSilva is a Senior Business Operations Analyst at Twitter. Alex Taub is the CEO of SocialRank. Ellen DaSilva is a Senior Business Operations Analyst at Twitter.
Alex Taub is the co-founder of SocialRank and Ellen DaSilva works in Business Operations at Twitter. Their book "Pitching and Closing" is released on July 25th and covers everything you need to know about business development, partnerships and making deals that matter at startups.
---
The standard business pitch has not changed in decades. The process usually entails face-to-face interaction at one of the companies' offices.
The company that is seeking a partnership will create a pitch deck (that is, a presentation) that contains relevant and concise information about the business. During the presentation, the person making it will be peppered with questions from the listeners, who are looking for holes in the arguments. Most presenters will steer the conversation back to the deck, and will conclude with a specific request to the company.
Over time and with more confidence, you can begin to deviate from the classic slide-by-slide method. Indeed, in the technology space, most classic pitches seem outdated and can be met with a tepid response. Here's the proper way to approach pitching in a more modern environment.
Making the pitch
Anyone can pitch. Pitching is just the act of attempting to convince other people to do something that you want them to do
We all pitch frequently, whether we realize it or not. You've pitched to your spouse to see the movie that you want to see rather than the one that she wants to see, and to your parents for gifts around the holidays. You've pitched to your friends about what to do on a Saturday night.
Pitching your business, product, or offering is not much different. The means to the end is the same: your pitch needs to convince the other side to do what you want them to do rather than sticking with what they think they need or want to do.
The template pitch deck has a standard flow and a similar series of slides no matter which company you are pitching. Your pitch deck needs slides on your product or service offering, the basic features, the benefits of working together, a screen shot of the product or service offering, a screen shot of what a potential partnership looks like, a slide listing all the companies that are working with you already (if applicable), and a slide listing the next steps.
Each slide is important and helps tell a great story to the person you are pitching.
The pitch to potential partners will depend on the nature of the partnership you are seeking and how your two companies will work together. A distribution partnership pitch to a business-to-consumer (B2C) company will probably be led slightly differently from a pitch for a monetization partnership to a business-to-business-to-consumer (B2B2C) company.
If the pitch is being made in an office setting, make sure to bring your own collateral and technology, including printouts of the pitch deck, your own laptop or tablets, and so on. You will probably want to connect your computer to one of the other company's projectors if you are in its office space.
If you are in your own space, you will have more time to set up, but if you are not, be sure to ask about cords and compatibility before you enter the company's office. There is nothing more embarrassing than showing up and not being able to make the pitch because of technological constraints.
Two ways to go into your pitch
The first is to project a presentation deck in a conference room (PowerPoint and Keynote are the most popular software services) and go through it slide by slide. This pitch tactic is more traditional and often expected.
The second is to jump right into your product or offering and demonstrate it to the audience. This works best if you have a Web or mobile product with functionality; even a minimally viable product is sufficient, and you want to introduce the product very quickly.
As mentioned previously, it is usually important that you provide some context and set the stage for a product demonstration, even if you plan to let it serve as the pitch itself. You can do this by giving a quick background on yourself and the company, and setting up what the product is and what it does. Then, jump straight into the product.
Truly, there is no better way to pitch a product then to show it! Regardless of the type of partnership you are proposing, you should be able to show how your product works. Show what it does. Show how the other company can use it.
If your demonstration hits on something that the company cares about, you should be on track to closing a deal. If possible, try to give a hands-on copy of the product to everyone in the room so that they can try it for themselves.
Making your pitch better
The best pitchers find a way to ask the company two questions (or get answers to the two questions) even before the pitch begins. The first question is: what is the other company focused on now, and the second is: what is most important to that company at this time?
By beginning your pitch meeting with these questions, you get information that you could not possibly learn by doing research. It also shows that you have done your research up to those questions, and are thinking about pitching the company in the right way.
Once you hear the answers, you will know immediately whether your offering is relevant to the other firm's business. This is probably the most important part of the pitch, and it shouldn't be overlooked.
Make sure that the asking is done naturally and not as an interview of the business that you are trying to work with. If you do it right, you will get the valuable information that you need and be able to be a more effective pitcher.
Regardless of whether you choose a more traditional style or the free-form demo pitch, a big part of your success will depend on your being able to tell a good story. Sometimes you have something exciting for the company right now (or will be imminently releasing it), and other times you are still trying to figure out what that killer offering will be.
Whichever it is, craft a good story and make a supporting case for why this company should want to partner with you.
What are some of your best tricks to approaching pitches? Share them in the comments below.
Get the TNW newsletter
Get the most important tech news in your inbox each week.