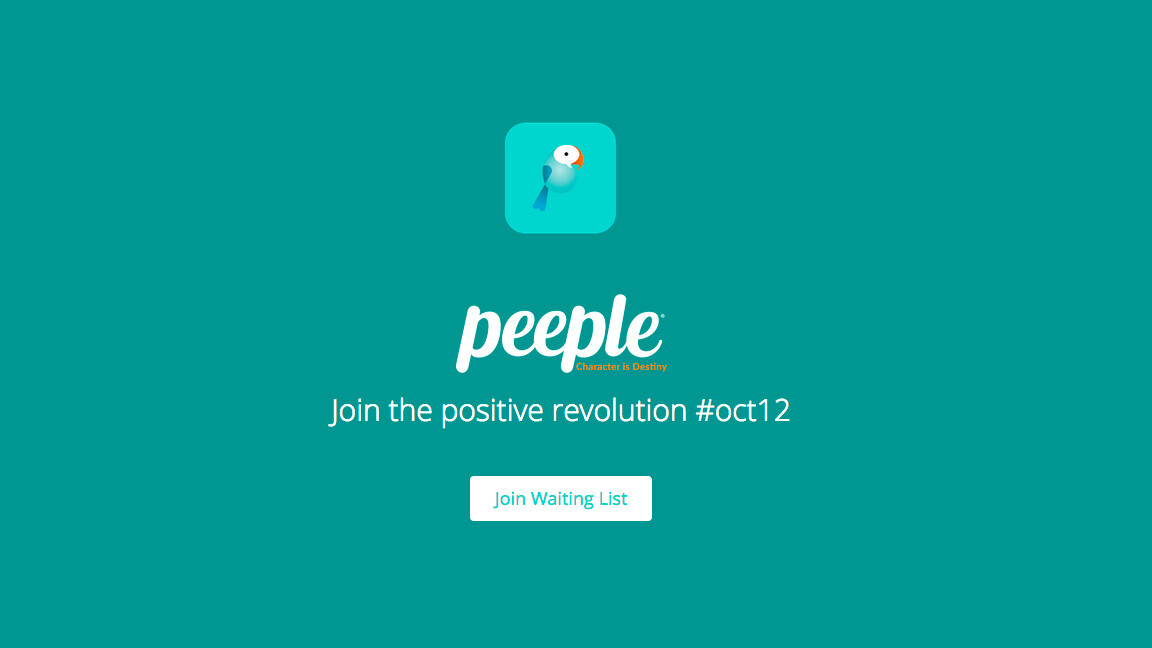 Story by
Reporter
Amanda Connolly is a reporter for The Next Web, currently based in London. Originally from Ireland, Amanda previously worked in press and ed Amanda Connolly is a reporter for The Next Web, currently based in London. Originally from Ireland, Amanda previously worked in press and editorial at the Web Summit. She's interested in all things tech, with a particular fondness for lifestyle and creative tech and the spaces where these intersect. Twitter
Controversial people-rating app Peeple took a new path today and now it seems like it's going to be available sooner than we expected and in the form of a more pleasant app than previously reported.
Originally, the cut-throat app was due to be released officially in November and let you review everyone you know. However, after deleting its social media accounts, Peeple co-founder Julia Cordray took to LinkedIn to describe the app's new direction:
You will NOT be on our platform without your explicit permission. There is no 48 hour waiting period to remove negative comments. There is no way to even make negative comments. Simply stated, if you don't explicitly say "approve recommendation", it will not be visible on our platform.
This is a stark turnaround to when it first came to our attention last week and stated that anyone could set up a profile and review someone without their permission.
As my colleague, Abhimanyu noted earlier today, this new direction is pointless and boring. Starting out with one bad idea and then morphing into another one is just futile.
If it is to pivot and become a 100 percent positive site, then it will get lost in the sea of other failed social networks. As I noted in an earlier piece, we can showcase our characters on Facebook, Twitter and Instagram perfectly fine and still maintain a level of control over what can and can't be seen. And when it comes to professionally researching people – LinkedIn and Google are perfectly sufficient tools.
While the initial issue of treating people like a service that is there to be evaluated by others still exists, it proves the point that this app's founders had not thought out their model before the publicity campaign began. It appears that they learned the hard way that going viral isn't always a good thing, unless they just wanted attention at any cost.
It will be interesting to see if the app really does come to fruition in just seven days from now.
➤ Peeple
Get the TNW newsletter
Get the most important tech news in your inbox each week.
Also tagged with