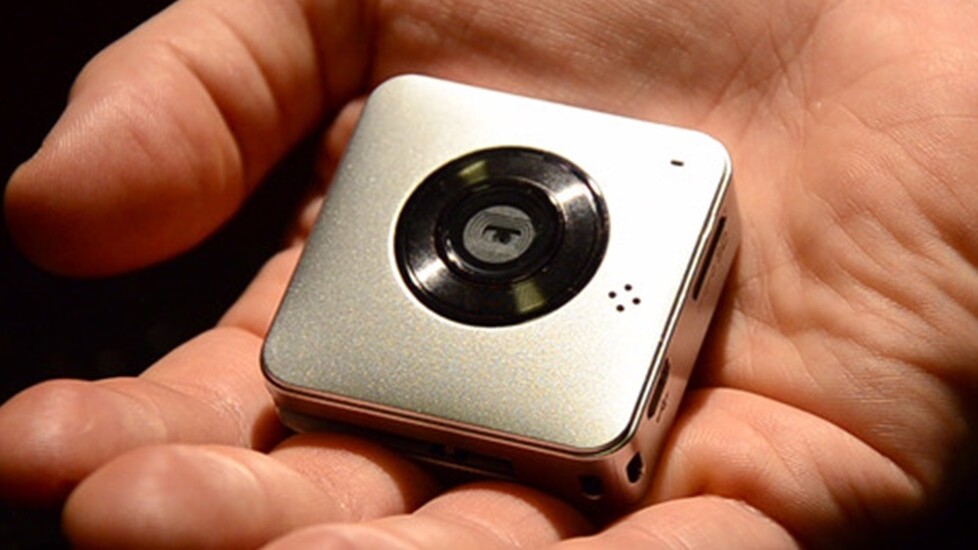 Story by
Jon Russell was Asia Editor for The Next Web from 2011 to 2014. Originally from the UK, he lives in Bangkok, Thailand. You can find him on T Jon Russell was Asia Editor for The Next Web from 2011 to 2014. Originally from the UK, he lives in Bangkok, Thailand. You can find him on Twitter, Angel List, LinkedIn.
We were saddened to see that ParaShoot, a Go Pro-style wearable gadget that lets users record HD video on the fly, was unsuccessful in its efforts to raise $260,000 from Kickstarter. Undeterred, the team is back just three weeks later with a campaign to raise a more realistic $60,000 to make the improved ParaShoot 2.0 a reality.
The gadget aims to make life's important moments instantly recordable, without a rush for a phone or camera.
Capable of snapping video or photos, it now comes with clips and mounts that mean "you can now pretty much place the ParaShoot anywhere," the team says. That's an improvement on the original ParaShoot, which was designed to be worn via a neck strap — which is included in the updated version.
Other improvements include faster data processing, a wider, 100-degree, viewing angle (up from 65 degrees), improved video processing and a longer-lasting battery.
As was the case with its predecessor, the ParaShoot 2.0 owners can shoot photos or video using a button on the device itself, or using an accompanying smartphone app for iOS and Android devices.
The first 500 backers can get a ParaShoot 2.0 for $149, assuming that the project is fully funded, with the first devices set to ship in December…aka ready for Christmas.
Matt Sandy, one of the team of founders, tells TNW that the company has been working on this new version for some time:
From the start we were working on parallel tracks on two enclosures. Early on in the first Kickstarter campaign we realized that achieving the minimum volume of the enclosure was not as important as going with a slightly wider enclosure that would allow for even more functionalities and versatile use. Therefore, throughout June and July we worked feverishly on version 2.0 of ParaShoot.

Now we know we made the right decision. In addition to upgrading to a more expensive Ambarella chip solution, we are especially proud of being able to accommodate a wider angle of view.
With a lower fundraising target and more versatility for shooting images and videos, we have greater optimistic that ParaShoot can run the Kickstarter gauntlet successfully. Certainly, at $149, we can think of a few people who would appreciate this little gadget in their Xmas stocking.
If the ParaShoot 2.0 takes your fancy, then Go Pro, Memeto and Autographer are among the other wearable 'life-logging' devices worth looking at.
➤ Parashoot 2.0 [Kickstarter]
Want to know how to succeed on Kickstarter? Check out this Academy class on KickstarterHacks.
Related: Is GoPro in trouble because of Google Glass? Yes. [Video]
Images via Parashoot
Get the TNW newsletter
Get the most important tech news in your inbox each week.
Also tagged with