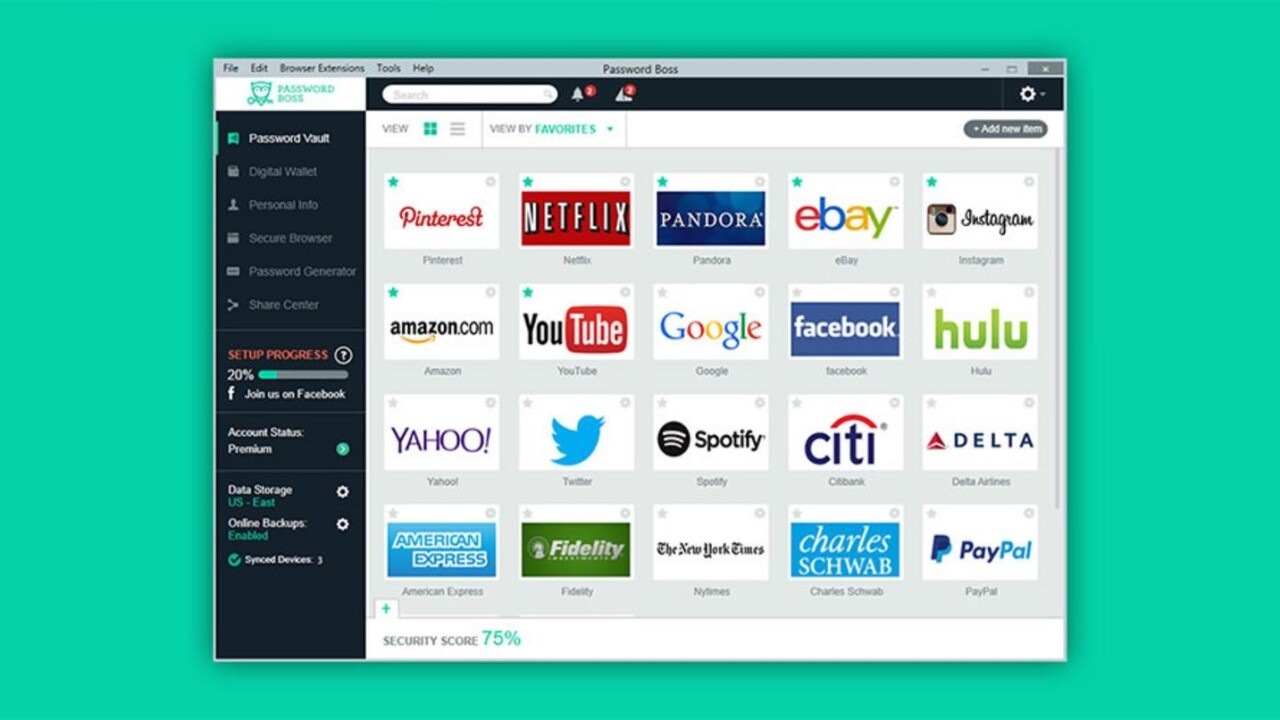 Story by
Hot deals courtesy of The Next Web. Hot deals courtesy of The Next Web.
Admit it… you live in mortal fear of the day you forget one of your vital passwords. Someday, you'll be staring at the login for your bank account or your health care benefits or your cloud storage…and you'll completely forget how to get in.
With all the passwords (and constant updating) required, it's only a matter of time until an important one falls right out of your head. So before that fateful day, protect yourself with a lifetime of Password Boss Premium coverage. It's available right now for 86 percent off its regular price — only $19.99 from TNW Deals.
With Password Boss, the entire process of opening accounts and entering passwords across literally dozens of different websites and apps is streamlined. Now, all you have to do is come up with one master password — and Password Boss does the rest.
It generates a unique, fortified 20-character password for every online account you've got and remembers them all for you. It auto-fills login forms, inputs passwords and gets you inside without going through the rigors of remembering each on your own.
You can also safely share your passwords with anyone you want, establish emergency access for a trusted someone if you can't log in, and even sync your password access through multiple devices. Versions for Windows, iOS and Android assure 256-bit encrypted continuity through your PC, phone, tablet and more.
A license to use Password Boss on up to 3 devices would normally run you $150, but right now, you can get it for the limited time price of $19.99. If you want to expand out to 5 devices, it's only $24.99, or just open yourself up to unlimited device use for just $34.99.
Get the TNW newsletter
Get the most important tech news in your inbox each week.
Also tagged with