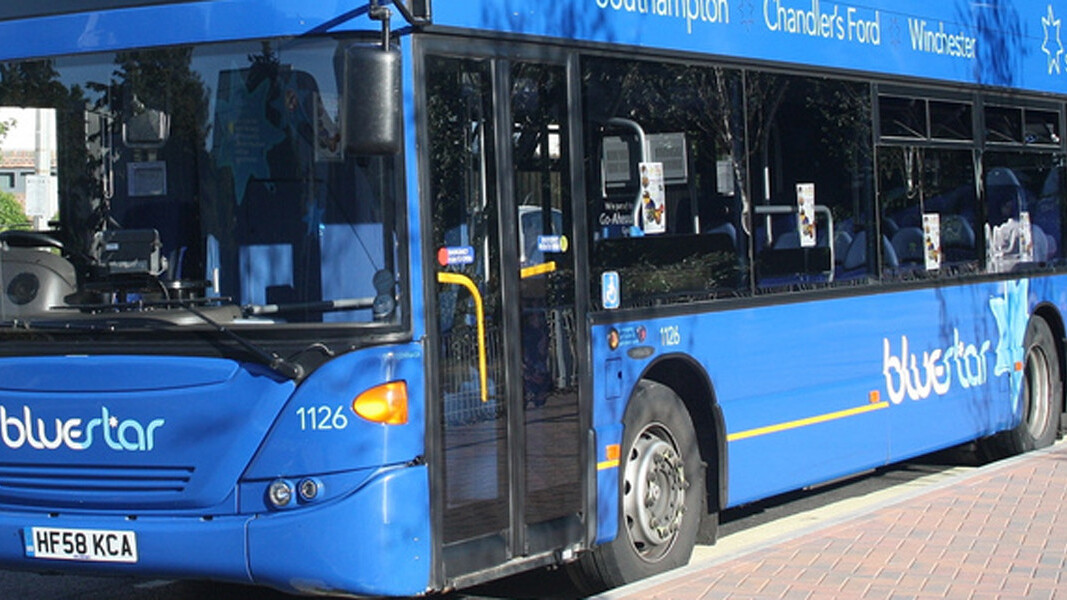 Story by
Jamillah is the UK Editor for The Next Web. She's based in London. You can hear her on BBC Radio 5Live's Outriders. Follow on Twitter @jemi Jamillah is the UK Editor for The Next Web. She's based in London. You can hear her on BBC Radio 5Live's Outriders. Follow on Twitter @jemimah_knight or drop a line to [email protected]
Corethree, the mobile integration solutions company is working with BlueStar buses in Southampton, England, so that passengers can show their mobile to drivers instead of purchasing physical tickets.
The service is available on iPhone and Android devices and lets bus passengers browse, select and purchase bus tickets all from their smartphone. The Bluestar mobile service is free to download and use.
In a similar way to the Oyster cards in London, the option to add tickets to a mobile device is encouraged through pre pay and discounts.
BlueStar passengers will be able to save up to 40% on m-ticket purchases that can be bought on the day or ahead of time. The tickets are stored on devices and then shown to the driver when boarding the bus.
The system works with Corethree's m-payment and m-wallet solutions which are PCI DSS compliant. Corethree is a Data Protection registered company. Purchases can be made using any debit or credit card.
The way that daily services are paid for and how we now consider the 'mobile phone' is changing. Far from being a portable telecommunications device, the mobile is becoming more of an all round information, communication and payment device.
As we reported earlier, NFC payments are set to become the norm with UK high street banks and shops signing up for contactless payment services. But standardisation and uptake is still not quite managing to smooth the wrinkles for these technologies yet.
One thing we are likely to see is the insurance premiums on mobile devices going up and hopefully new ways to ensure that our accounts and digital services are backed up should our phones go missing.
What would you like to use your phone for?
Image Credit: Eastleighbusman