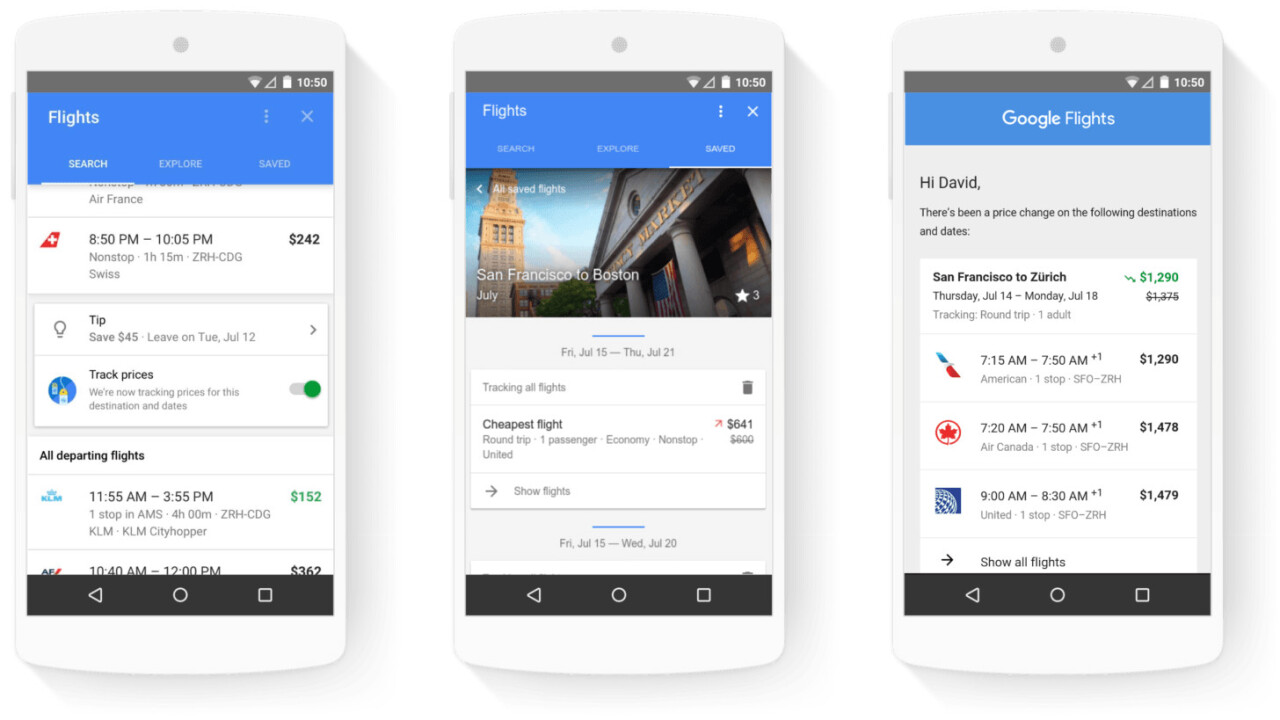 Story by
US Editor
Natt Garun is the former US Editor at The Next Web, managing the North American team on content, events, features and reviews coverage. She Natt Garun is the former US Editor at The Next Web, managing the North American team on content, events, features and reviews coverage. She previously wrote for Digital Trends, Business Insider, and Gizmodo. Facebook | Twitter | Google+
At a press event today in New York, Google announced a series of updates coming to search results aimed at travel planners looking to get the best deals on flights and accommodations.
Now, when you search for specific types of hotels like "pet-friendly and under $175 a night," Google can surface results nearest you (or whatever location in your search query) that fits those requirements. You can also narrow results down by clicking various filters, like "budget" or "luxury."
Google will now also highlight deals when certain hotels are cheaper than normal. Richard Holden, VP of Product Management for Google Travel, said that while Google has advertising partners, results are shown organically to best match what the user is searching for.
"These deals are automatically identified by our algorithms when we see a significant reduction in price," Google says. "In our early tests, we've seen that hotels marked as deals receive about twice as many bookings as other hotels."
If you're flexible, Google will also tell you which dates to adjust your travel to to get a lower rate. This functionality already exists for Google Flights, and is now being brought over to hotel bookings to complete the travel planning process.
Speaking of flights, you will soon be able to opt-in to price tracking. This feature will roll out in the next few weeks in the 26 countries where Google Flights is available.
While the features are similar to what you may already find on sites like Expedia and Kayak, Google hopes that having the results straight from a Google search query will help travelers expedite the research and booking process.
The company also says the experience is designed mobile-first, but will be available on the Web as well. Think With Google today released several studies about how consumers are increasing using mobile to help travel plan, from the moment they decide to take a vacation and need ideas for where to go, to researching and booking the logistics, then finding information about what they can do there.
For example, Google cites that 40 percent of travel planning site traffic in the US now comes from mobile, and conversion rates have increased 10 percent quarter-to-quarter as of Q1 2016. It hopes that these features will help travels plan ahead of the busy holiday season.
You can find more insights here.
Get the TNW newsletter
Get the most important tech news in your inbox each week.
Also tagged with