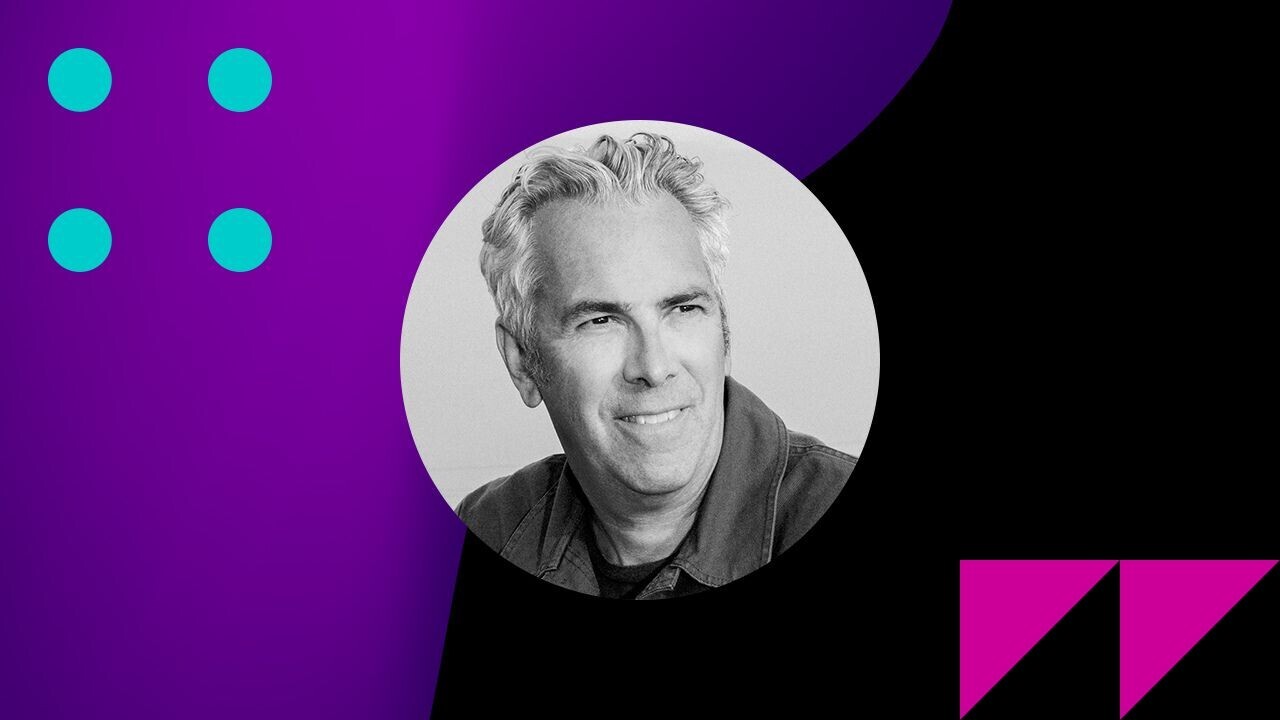 Story by
Ioanna is a writer at TNW. She covers the full spectrum of the European tech ecosystem, with a particular interest in startups, sustainabili Ioanna is a writer at TNW. She covers the full spectrum of the European tech ecosystem, with a particular interest in startups, sustainability, green tech, AI, and EU policy. With a background in the humanities, she has a soft spot for social impact-enabling technologies.
How do you set yourself apart from other brands? How do you sell people on a product they're not used to? And how do you do all that without a marketing department?
John Schoolcraft, Global Chief Creative Director at Oatly, has an answer. In 2012, together with CEO Toni Petersson, John began to turn a 30-year-old maker of oat drinks into a global movement focused on the development of a more sustainable lifestyle.
Speaking at TNW Conference 2022, he explained how replacing the marketing department with a team of creatives enabled the company to create a unique voice — and succeed in a competitive market.
Why kill the marketing department?
"We're not just a company with a logo. We're a group of humans here to help other groups of humans make a few choices in their lives that are good for their body and the planet," Schoolcraft noted.
The focus on Oatly's human voice was driven by Schoolcraft's deep skepticism about the traditional client-agency model — and his willingness to toss traditional marketing rules out of the window.
He believed that a typical structure including both a marketing and a commercial department wouldn't work. He wanted to bypass the neverending ebb and flow of briefs, presentations, and approvals required.
So, together with Peterson, he killed Oatly's marketing department and established the Department of Mind Control — the team of creative directors — at the core of the company, embedded within other departments.
How does creativity beat marketing?
According to Schoolcraft, Oatly's different approach has brought the following advantages:
The time saved from approvals and briefings allows the company to focus 100% on the details to deliver a world-class product.
The close collaboration of the departments builds trust.
They can focus on creating products for real people, and not satisfying ad and PR agencies.
They can have an opinion and express themselves freely.
These have allowed the company to develop a unique voice, one that's instantly recognisable for its consistently inconsistent approach in encouraging people to upgrade their lives and the sustainability of the planet.
For example, here's the video that made Oatly popular. It's Peterson singing his own song:
The video isn't the only evidence of the company's personal and humorous engagement with consumers:
Do you want me to repost it on Instagram? I have a picture of a bus too! pic.twitter.com/1qAXgrHn6m

— Swanky Skulderknuser (@FancyMcUsername) August 30, 2017
And, most importantly, Oatly wants to make clear its message about sustainability:
According to Schoolcraft, "If people are to buy the product they have to know its environmental impact." He noted that every sold carton is a success for the planet, and he hopes that their product and overall strategy will drive social change and challenge industry norms.
Should every company get rid of their marketing department?
I asked Schoolcraft if killing the marketing department is the way to go.
It's a tricky question.

I wouldn't say that companies should kill the marketing department, as we're talking about competent people losing their jobs. Instead, marketing should just think outside the box, allow more space for creatives, and not base its strategy on what PR or ad agencies want.

The situation with Oatly was different. There were only five people in marketing, who were given emerging roles in other departments.
But his advice for companies starting now is to consider not having a marketing department from the very beginning — and empowering bold, creative minds instead.
Get the TNW newsletter
Get the most important tech news in your inbox each week.