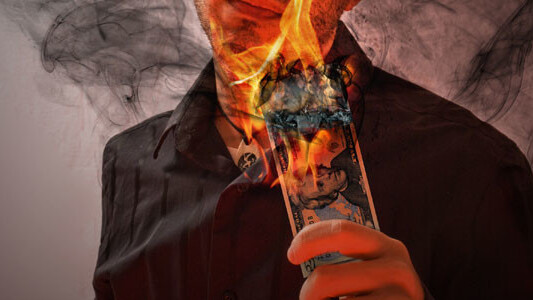 Story by
Co-founder of Nadrus.com, Ex-Editor of The Next Web ME, trainer, blogger, and programmer. Co-founder of Nadrus.com, Ex-Editor of The Next Web ME, trainer, blogger, and programmer.
Announced yesterday at the World Economic Forum in Marrakech, Intel Capital has 3 new investments in the Middle East for UK-Lebanon based Nymgo, and Jordanian companies Jeeran and ShooFeeTV.
We all remember the first round of investment Jeeran and ShooFeeTV received back in May 2009 that gave them a major development push which resulted in a number of new services and features. Both companies also being apart of IV Holdings portfolio didn't exactly hurt.
The funding for Intel investments in the region comes from a $50m Intel Capital Middle East and Turkey Fund, yet the press release did not disclose the exact numbers invested in the three companies.
The new addition is UK-Lebanon based Nymgo, a service that provides VoIP via a desktop application that boasts more than 2 million downloads serving customers in more than 200 countries worldwide. Since it's launch in 2008 it's served more than 300 million minutes of international calls.
The three companies will be using their new found cash in different ways. Nymgo stated in the press release they're going to accelerate infrastructure deployment, operations enhancement and global marketing. According to TechCrunch, with this recent addition Intel Capital has expanded it's investments to 8 companies in MENA.
Jeeran (meaning neighbors) which was founded back in 2000 is one of the region's leading Blogging, Musical and Social Networking platforms. It plans to deploy city portals in each of the major Arab cities across the Middle East after the success they had with the Jeeran Amman, their version of Secret-London with Yelp-ish Social Networking twist based on their own platform. A little extra cash will definitely come in handy.
ShooFeeTV (meaning what's on TV?) founded back in 2006 enjoys being the region's single undisputed Arab satellite channel guide and aggregator covering over 270 channels, albeit not the easiest to use. They're going to use their funds to 'enhance their working capital and expand their business model.' Which I sincerely hope means a better User Interface and search results.
So why should you care? Well that means the region is going to get better VoIP, more Jeeran city portals, which means a lot of localized content that is desperately needed, and well, more ShooFeeTV.
Get the TNW newsletter
Get the most important tech news in your inbox each week.
Also tagged with