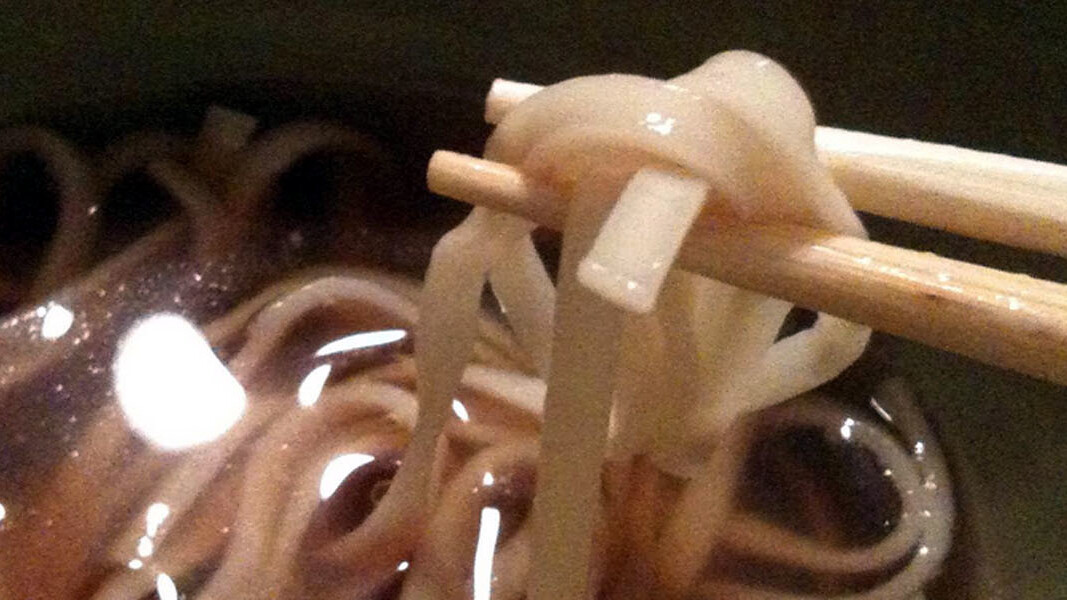 Story by
Jamillah is the UK Editor for The Next Web. She's based in London. You can hear her on BBC Radio 5Live's Outriders. Follow on Twitter @jemi Jamillah is the UK Editor for The Next Web. She's based in London. You can hear her on BBC Radio 5Live's Outriders. Follow on Twitter @jemimah_knight or drop a line to [email protected]
UK startup, Noodle Live, the RFID solution for gathering contacts and details at events, has launched today.
The company provides RFID cards and readers so that event attendees can collect contact details, catalogs and information using cloud storage and a cross-platform mobile app. Good news for anyone who has hefted a bag of bits around a trade show only to have to sift through all the paperwork to remind themselves why they picked things up in the first place.
The idea could cut costs and provide a greener way to present information. Removing the need to print glossy brochures and hand out paper releases could make life a lot simpler for event organisers and exhibitors. However, this would mean everyone getting into the game and making sure their digital information is up to date and presented in a format that can be swiped via RFID.
Having a way to access events digitally and search for speakers or highlights is an appealing prospect. Many large tech events already have their own apps for attendees, hopefully Noodle Live will bring this capability to many more places which might not want or need to create their own.
Check out the video for a clear explanation of how the system works.

Once users have registered a profile with Noodle Live, they can collect the information they need and after the event, log into a personal dashboard to go through the things they have. Details that are particularly useful can then be shared via social networks and email.
Up to date information from exhibitors and organisers can be added at events on the fly. So attendees can pick up the latest releases if embargoed statements or other information is released at a particular time.
Naturally a digital dashboard is more appealing if data is also accessible. Noodle Live offers an analytics dashboard so that organisers can see which places attendees are visiting, which speakers are more popular and how people are interacting. Armed with this information, changes for future events can be planned with a better clue as to what their audience might enjoy most.
Noodle Live was tested at a sneak preview event in December. It will be fully implemented at the AEO Conference at the end of this month. So, if you're headed that way, you'll have the chance to see if a digital information system for physical events really does make things easier. And at least you won't be carrying a tree around with you for the day.
Image Credit: flwombat / flickr