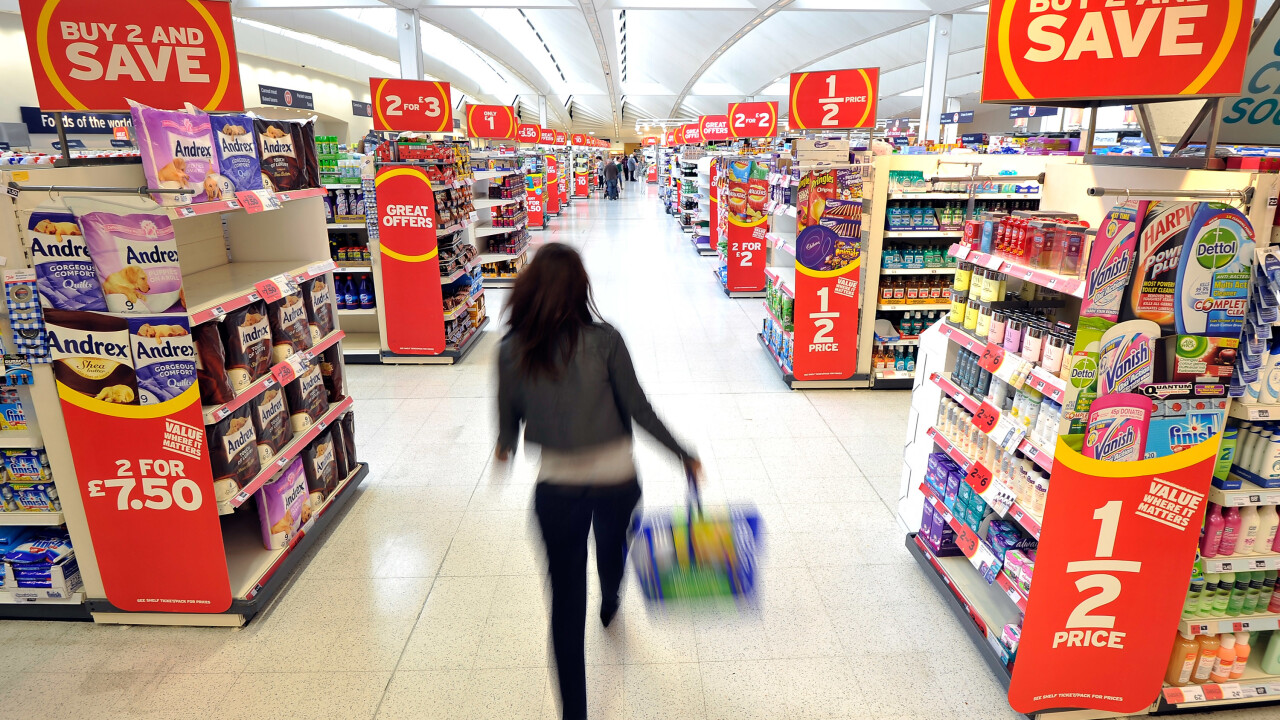 Story by
Ken Yeung is a reporter for The Next Web based in San Francisco, CA. He carries around a big camera & likes to write about tech, startup Ken Yeung is a reporter for The Next Web based in San Francisco, CA. He carries around a big camera & likes to write about tech, startups, parties, and interesting people. Follow him on Twitter, on Facebook, and Google+.
Nomi, a location-based marketing platform provider, has released a new product called Nomi Mobile that's geared towards helping retailers and merchants leverage proximity in their mobile apps. Through the integration of its product's SDK, store apps can leverage push notifications and in-app messaging to increase the chances of a customer buying a particular item. It's all powered through Bluetooth Low Energy beacons.
Available for iOS and Android devices, Nomi Mobile follows in the steps of with what PayPal has done with its Beacon product. However, instead of requiring customers to use its own app, Nomi builds on existing retailer apps. The company also touts that it is the only platform to offer interior analytics and proximity marketing in a single solution.
Company co-founder and CEO Marc Ferrentino said in a statement: "With Nomi Mobile, we move beyond marketing attribution and interior analytics to offer merchants the ability to transform their store into an interactive environment."
How it works
When it's enabled, consumers can walk into a store, whether it's a small boutique or a department store and as soon as they approach a specific section, their phone will signal nearby beacons. Then, consumers will be shown a marketing message on their smartphone or tablet device. Nomi says that the entire process is opt-in and will help reward loyal customers with personalized promotions based on their shopping pattern and purchases.
Nomi's beacons are small in size, measuring 1.5 inches in circumference and 0.5 inches in depth. The company also has a dashboard on its platform that allows retailers to manage all sensors deployed in the store, be notified of any low batteries, and more. It also enables users to conduct A/B testing of its campaigns on various customers to know which personalized messaging approach works better than the others — no more spray and pray tactics here.
All data is encrypted using Nomi's proprietary technology so only retailers know information about their customers.
The competition and Nomi Mobile's advantage
What makes Nomi's move interesting is that it comes at a point when more platforms and companies are utilizing beacon-like technology. Apple has installed it onto its iPhones, which is probably the biggest challenge to Nomi. PayPal is also one that could rival what the company is doing.
However, there are some challenges that PayPal needs to overcome before it can dominate the marketplace. Specifically, it needs to move away from having customers being forced to use its app. The advantage with Nomi is that it leverages existing software — of course, there are instances when retailers are too small to have an app, so PayPal's will come in handy.
Secondly, PayPal has yet to fully integrate itself with eBay's Retail Associate Platform. This offering functions akin to a CRM where employees will be able to pull up records about a customer earlier than later. It also necessitates the customer playing an active part and checking in — the equivalent of announcing your presence in the store.
It's unknown how much the beacons will cost. But, if you wish to integrate Nomi Mobile into your store's app, you can install the SDK now.
Photo credit: Gareth Cattermole/Getty Images for Sainsburys