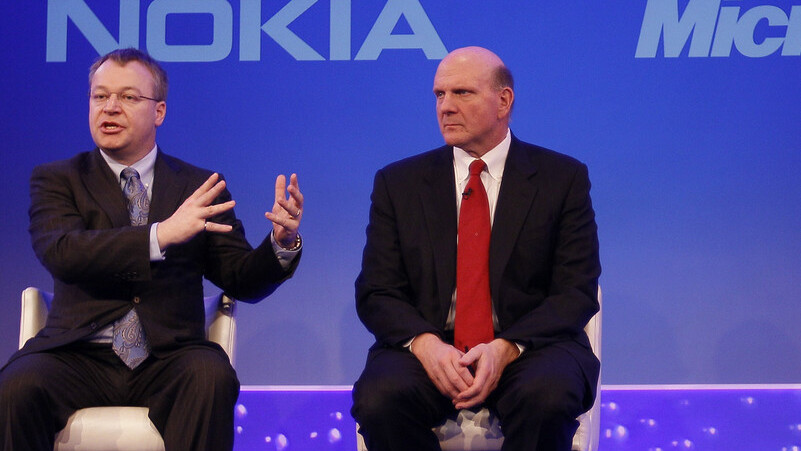 Story by
Alex Wilhelm is a San Francisco-based writer. You can find Alex on Twitter, and on Facebook. You can reach Alex via email at [email protected] Alex Wilhelm is a San Francisco-based writer. You can find Alex on Twitter, and on Facebook. You can reach Alex via email at [email protected]
Nokia, in a move that is sure to disappoint some, will only release its forthcoming Windows Phone handsets in a handful of countries this year. The company pointed to a "deliberate" release cycle.
That the company is treading slowly is nearly certainly due to its switch over to the Windows Phone mobile operating system, a move that is still causing ripples in the larger mobile world. The handsets that Nokia will release, have long been rumored, and only recently uncovered.
Early reports, according to internal sources, have been positive. And given how much time Nokia has taken to release any devices that run WP7, anything less than stellar would be a disappointment. Both Nokia and Microsoft are dependent on the Finnish giant's phones being top-selling devices around the world. Nokia, as Windows Phone will eventually make up the bulk of their production, and Microsoft, because it has bet much on Nokia being its top partner.
In comments today, Nokia discussed its slow-moving strategy: "We are being very deliberate in the sequence. It is a significant shift in the organization for how we sell and how we manufacture. We're very thoughtful about how we first launch Windows Phone relative to where Symbian is strong so we get the right balance and right dynamics." The company is expect to formally announces its new line of devices at Nokia World, next week.
As we have discussed, and others have noted, the Windows Phone hardware lineup was somewhat lackluster in its first generation. The second wave of devices is looking better, but if Nokia could show of a new device, or three, that are well received by the gadget class, it could provide a crucial boost to the still nascent Microsoft mobile project.
Get the TNW newsletter
Get the most important tech news in your inbox each week.
Also tagged with