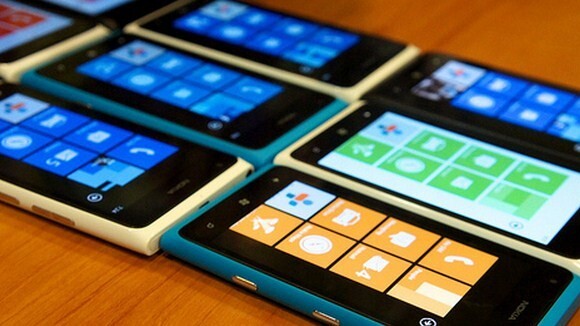 Story by
Alex Wilhelm is a San Francisco-based writer. You can find Alex on Twitter, and on Facebook. You can reach Alex via email at [email protected] Alex Wilhelm is a San Francisco-based writer. You can find Alex on Twitter, and on Facebook. You can reach Alex via email at [email protected]
In a short video interview, Nokia's Stephen Elop admitted that his company is ramping up production of the Lumia 920 and 820 over time, helping to explain some reported shortages of the handset.
The specific quote, as transcribed and surfaced by WMPowerUser, is as follows:
[A]s we introduce the 920 and 820 to start with an initial level of production and to build that over time, to get to the point where we are expanding everything that we are doing, store by store and now country by country, and going into the next part of the new year. So we are on a very deliberate strategy to grow this over time and things are going reasonably well based on the consumer feedback.
As that is a bit off the cuff, let us break it down: Nokia started with a level of production to match the early distribution channels for the Lumia 920. As it opens new markets and the like, production will expand. This will take place through the early parts of 2013. Finally, this growth is based on "consumer feedback," which TNW supposes means sales.
Having limited early supply of a device isn't necessarily a bad thing, but it can lead to artificial bottlenecks which can reduce demand and total unit shipments. Still, scarcity can change consumer sentiment and drive different behavioral patterns.
There isn't much here that conspiracy theorists can latch on to. It appears that Nokia's early estimations of demand for its 920 handset were a bit low, leading to some sell outs. However, as production is increasing, such problems will likely be ironed out in the coming quarter.
Top Image Credit: Vernon Chan
Get the TNW newsletter
Get the most important tech news in your inbox each week.
Also tagged with