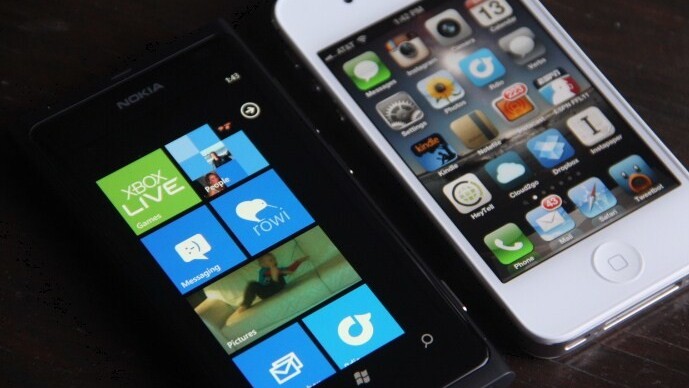 Story by
Alex Wilhelm is a San Francisco-based writer. You can find Alex on Twitter, and on Facebook. You can reach Alex via email at [email protected] Alex Wilhelm is a San Francisco-based writer. You can find Alex on Twitter, and on Facebook. You can reach Alex via email at [email protected]
This is one of those good and bad news posts, where I combine a bit of tragedy with a sparkly object to keep you confused. Here's the sad part: the Nokia Lumia 900 might be delayed in the US market until April 22nd. That hurts.
The good news is that Nokia is handing out Lumia 900s to developers. According to WPCentral: "we have word from at least one developer that Nokia has already delivered some Lumia 900s to devs including the one that we spoke with. We're not sure what a dev (or Windows Phone site, ahem) has to do to get one of those 900s but evidently they are going out."
Nokia, if you are listening, TNW would be willing to get an embarrassing tattoo if it meant we could borrow a 900 for a weekend. Really.
Right, so what does this mean? Our guess is that Nokia is looking to stoke developer interest in the Windows Phone line itself, and for its products, right before they storm the American shore. Currently, the Lumia 710 and 800 are on sale in the US, but the Lumia 900 is its big play here.
By distributing a few handsets to key developers, who could be called tastemakers, Nokia is making a small investment that it hopes will reverberate. For now, some folks are getting the phone that, at least according to some, is the bee's knees. Heck, we're not even alone in that thought.
If you are one of those lucky devs who got a Lumia 900, please let us know why you did. We'd love to know more, off the record, of course.