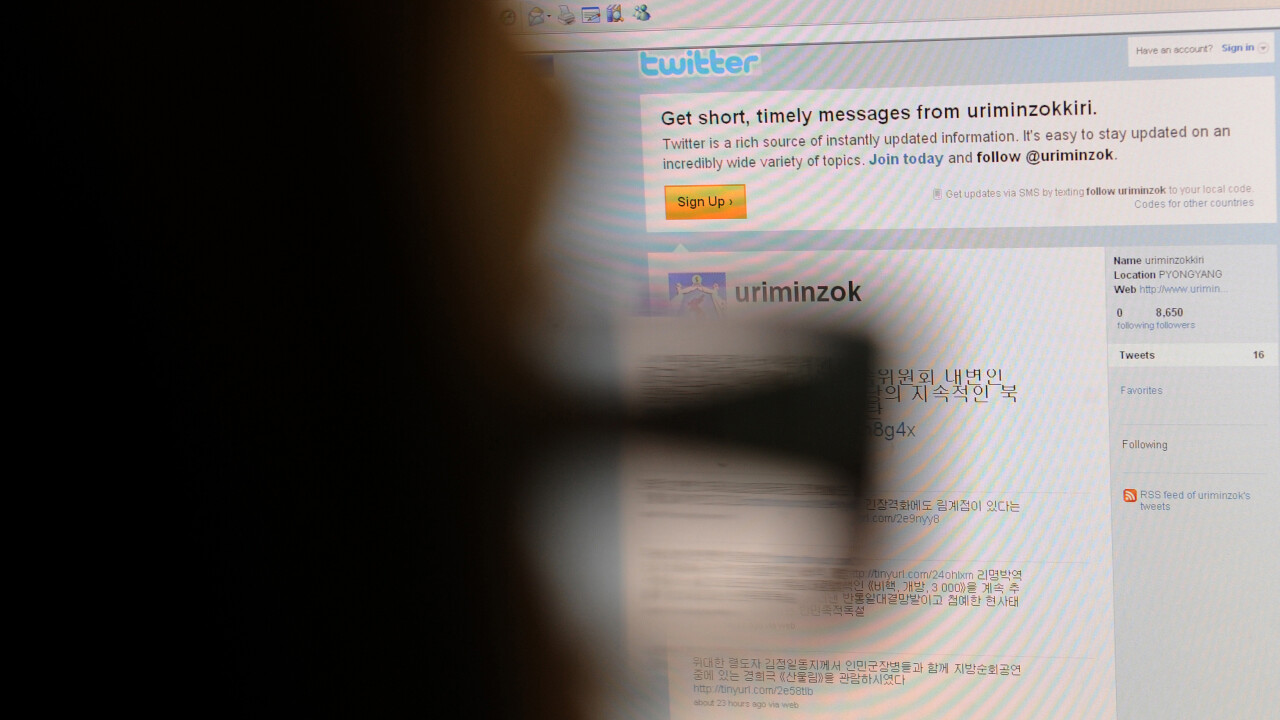 Story by
Nick Summers is a technology journalist for The Next Web. He writes on all sorts of topics, although he has a passion for gadgets, apps and Nick Summers is a technology journalist for The Next Web. He writes on all sorts of topics, although he has a passion for gadgets, apps and video games in particular. You can reach him on Twitter, circle him on Google+ and connect with him on LinkedIn.
Nine Connections has announced a paid pilot program today for its predictive social media monitoring tool, aimed at businesses and brands which want to grow their Twitter following by being the first to share a wide range of engaging and relevant content.
At the Microsoft Bizspark Startup Rally, the company said it would be offering 10 spots when it launches in May, five of which will be offered to interested parties in the TNW Conference audience.
They'll have first access to a bunch of new features, including a reader panel for quick content feed processing, as well as a favorites inbox for stories with a high priority.
How it works
When we last checked in with Nine Connections, it was an altogether different beast. The technology startup had developed a unique way of monitoring the news using only nine followers; these acted as anchors, or focal points for the topics that you wanted to monitor.
For each user, Nine Connections pulled in all of the news stories and articles being shared by their network of Twitter contacts. The curated feeds often included content that you would otherwise miss or pass over, either because you're simply tracking too many people or weren't following the source in the first place.
The problem was that the same effect could be created with a Twitter List. It didn't offer the same real-time discovery, but provided you were always looking for new users it was possible to build and manage a similar system.
The next stage
Nine Connections has taken the idea one step further by giving users a way not only to discover new content, but also to predict what people are going to share next.
Aimed at journalists, social media managers and anyone that runs a Twitter account for a small business, the service now claims to discover what your target readership or audience will be stumbling upon and tweeting about before they've even done it.
"Ultimately, it leads to new followers," Lucien Burm, co-founder and CEO of Nine Connections said. "We've learned from publishing professionals around the world that new followers is the most important thing for them."
The dashboard shows a list of what your current users are sharing right now, as well as a list of articles or linked content that is similar to their interests or related to their pervious tweets. The idea is that users 'beat' their followers to these stories and can cover or share them before anyone else.
Nine Connections can also be used to figure out the sort of content that will interest your target audience. So by typing in 'football fans,' the platform can discover what these users would normally share, and then suggest similar content being shared elsewhere on Twitter.
There's also the ability to home in on specific users and see what they're receiving in their feeds, similar to the original product.
The secret sauce
The technology that Nine Connections has developed is a pseudo-social network. It crunches all of the tweets and content that you share, and can see which users outside of your current network are relevant to your interests and needs.
It's a clever trick. The predicted content that Nine Connections provides has always been shared by another Twitter user; the kicker is that the platform can notify you of this content before your ideal followers – or anyone else for that matter – picks up on it.
After all, you're never going to be able to follow and monitor absolutely everyone on Twitter. This way, you're only notified of users and news stories when they're relevant to your cause.
Image Credit: DANIEL SORABJI/AFP/Getty Images
Get the TNW newsletter
Get the most important tech news in your inbox each week.
Also tagged with