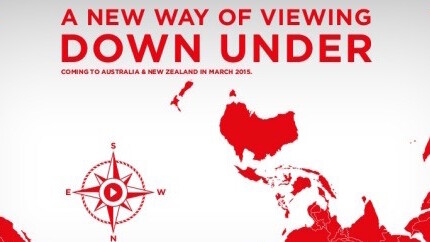 New Zealand internet providers have offered a service since 2014 that allows their subscribers to access the US-based version of Netflix without any tricky configuration, but now, TV broadcasters are working to outlaw such services.
The service, called "global mode" uses a DNS trick to make users appear to be in the US. It's a legal grey area that's officially banned by Netflix's terms and conditions, but the company hasn't yet enforced yet.
The TV networks that hold the rights to the broadcast of many popular TV shows in New Zealand aren't so impressed, however.
Earlier this week, TV broadcasters MediaWorks, Sky TV and TVNZ sent cease and desist letters to a number of internet providers in New Zealand including Slingshot and Orcon who offer the technology to access content not usually available in the country.
Sky TV, TVNZ and Mediaworks hold the rights to the majority of shows broadcast in the US, including Game of Thrones and Better Call Saul.
In a statement, the group said that:
"We pay considerable amounts of money for content rights, particularly exclusive content rights. These rights are being knowingly and illegally impinged, which is a significant issue that may ultimately need to be resolved in court in order to provide future clarity for all parties involved."
The problem is, those working around geo-restrictions aren't exactly doing anything illegal. It might be against Netflix's terms to access it outside the US, but it's not the same thing as piracy. Some lawyers in New Zealand believe that using such tricks to gain access to Netflix is technically "parallel importing" and so is perfectly legal.
It's a bizarre legal threat that doesn't make much sense when other services like TunnelBear and Unblock-US exist in the market anyway.
Netflix is officially available in New Zealand and Australia now, but the catalogue is still behind that of the US offering.
The internet providers are currently rebuffing the efforts from the TV networks to kill the global mode technology, however it remains to be seen if they'll fight it if the case is escalated to the courts or simply back down.
The legal threat gives internet providers until April 15 to cease providing the services to access US television before taking further action.
If the group does take the providers to court it'll be an interesting legal battle with potentially wide-reaching consequences.
Exclusive TV rights within a country are even harder to control with an open internet, and if the court rules in favor of the rights holders it could set precedent to make accessing overseas content entirely illegal.
➤ Sky, Spark, TVNZ, MediaWorks take action against CallPlus, other 'global mode' ISPs [NBR]
Get the TNW newsletter
Get the most important tech news in your inbox each week.
Also tagged with