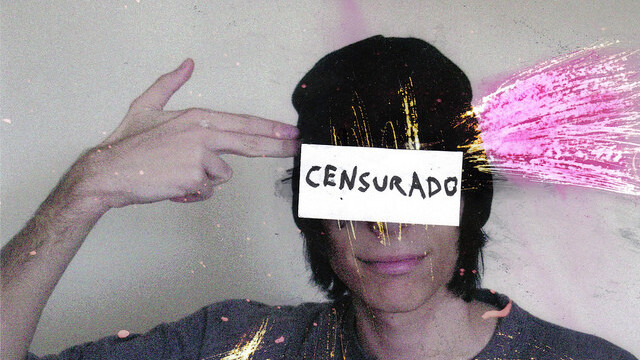 Story by
Drew Olanoff was The Next Web's West Coast Editor. He coined the phrase "Social Good" and invented the "donation by action" model for onlin Drew Olanoff was The Next Web's West Coast Editor. He coined the phrase "Social Good" and invented the "donation by action" model for online charitable movements. He founded #BlameDrewsCancer. You can follow him on Twitter, Google+, Facebook, or email [email protected]
Amanda Peyton, a concerned New York City entrepreneur, did what anyone would do in her position. She decided to call up her local Senator's office to ask questions about his support of the PROTECT IP Act (PIPA).
The response she got during the call is absolutely astounding. Here's how the call when according to her post this morning:
The first question I asked was "why does the Senator support this legislation?"

The guy on the other end of the phone said: "well, he's a co-sponsor so he's not changing his position."

He must have known why I was calling.

Asked the same question again. This time the reply I got this time was different: "Senator Schumer is in favor of censoring the Internet."
So there you have it, instead of discussing the merits of the proposed act and why it would help copyright owners, we have a case of straight up censorship on our hands. While Peyton's call was probably the thousandth call this person had answered that day, the abrupt and clearly honest response is why we all have reason for concern.
Surely, this person that Peyton talked to has heard from people who do support PIPA, right? Not exactly:
My other objective was to find out the position held by the average constituent who supports PIPA. It was my impression that PIPA was mostly written by well-funded lobbyists and that there aren't that many Joe Six-Packs who truly support it. But surely they must be out there! So I asked him this specifically. He said: "I haven't spoken to any constituents who support it." He clarified that he couldn't articulate what the average constituent supporter thinks because he hasn't spoken with any.
Not only is congress keen to adopt an act that could have horrible ramifications for Internet properties and the people who work on them, but there seems to be absolutely no support for these proposed legislations outside of Washington DC.
The next time you think that there's nothing you can do to stop this, keep on trying. And if you get frustrated and want to give up? Remember that you know more about how the Internet works than the people who are trying to pass these bills do. Don't let them win.
UPDATE: Peyton received a call from Senator Schumer's office and gave the following update:
I spoke on the phone with someone from Schumer's office who read my post (thx, HN). The caller clarified their position, and I'd like to include a few points here:

1. It's not just Hollywood – another big issue that they are trying to combat here is piracy related to physical products that are sold by overseas websites: counterfeit chips, pharmaceuticals, consumer goods, etc.
2. DMCA is incredibly effective, but only for the companies that actually comply with it.
3. There have been some changes made to the bill already that take into account the concerns of the tech community. For example, yesterday one of the Senate sponsors said "he will recommend that the the Senate gives DNS blacklisting "more study" before moving ahead".
4. The tech community is very important to New York State, and so are all the other industries here who support the bill (entertainment, manufacturing), and while the outcry from the opposition has been heard, it is also pretty recent. Back when they were researching the bill, they felt there was a balance of interest between those who were for and against it.