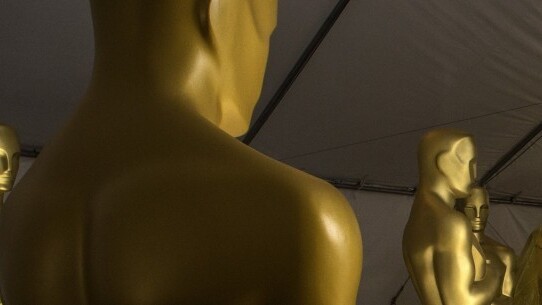 Twitter added a new type of card to its growing platform overnight that allows users to vote on their favorite nominees, just in time for the Oscars award ceremony next week.
Dick Costolo, Twitter's CEO showed off the new card which is being used by E! Online to get votes on which female actress users are predicting to win Best Female Actress at the awards on Monday. The new survey card only works on mobile and doesn't appear using the web interface yet.
Using the card is as simple as tapping on the user's choice to vote. Once the actress has been picked by the user, the card reloads and shows who is leading the pack right now. This new type of card is likely to be used heavily on Monday as many news organizations live tweet the Oscars and seek to engage their fans more.
The new card is provided by Poptip, a company that touts "accurate social surveys" which touts that its polls can be integrated on air for more social interaction. Expect to see more of these types of cards popping up in a feed near you, soon.
Read Next: Livefyre pushes the limits of its technology with Oscars red carpet photo booth that tweets for fans

Image credit: Joe Klamar / AFP / Getty Images