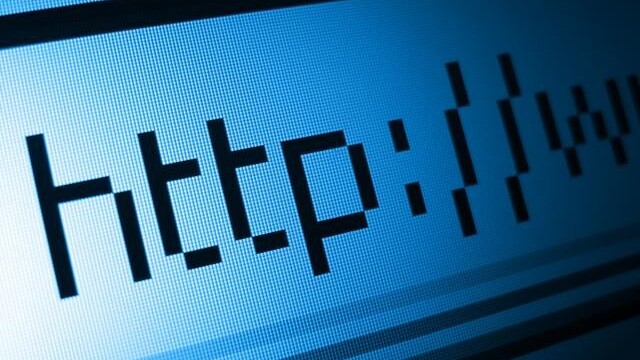 Story by
Paul Sawers was a reporter with The Next Web in various roles from May 2011 to November 2014. Follow Paul on Twitter: @psawers or check h Paul Sawers was a reporter with The Next Web in various roles from May 2011 to November 2014. Follow Paul on Twitter: @psawers or check him out on Google+.
Ofcom, the UK regulatory body for the broadcasting and telecommunications industries, has announced a number of new proposals to make 4G mobile spectrum available in the UK.
Among the proposals include the introduction of new measures it's hoped will extend coverage to at least 98% of the UK population, with revised plans to promote competition.
Back in November, we reported that o2 – the UK's second largest mobile phone operator with 22m customers – was launching a 4G trial for its mobile customers in London. O2 plans to collate real-time network performance data, as well as anecdotal feedback from customers, and the results will be used to shape its plans for the commercial implementation of its 4G network, following Ofcom's 4G spectrum auction, which is expected to take place later this year.
With the proliferation of smartphones, Ofcom say that demand for mobile data in Western Europe could increase by more than 500% over the next five years, with video-streaming, online mapping, social networking and other data-sapping Web-browsing activity requiring faster mobile broadband.
With the UK now approaching the final stages of its switch from analogue to digital TV, new spectrum capacity will become available to meet this mobile data demands. The auction will see airwaves in the 800MHz band, along with higher frequency airwaves in the 2.6GHz band, go up for grabs by the end of 2012. To give some context, this will be equivalent to 75% of the mobile spectrum currently in use in the UK today.
Consultation
Last year, Ofcom opened a consultation to assess how 4G spectrum is likely to affect competition in the mobile services markets. Following this, it outlined a number of ways the spectrum should be auctioned to promote competition in those markets, and now with further analysis, Ofcom has refined these proposals and launched a second consultation to give stakeholders an opportunity to comment before making its final decisions for the auction.
Ofcom has now said that conditions previously stipulated that the license-holder should roll out a 4G network to 95% of the UK population should be increased to 98%.  The reason? In October, the Government revealed it was to invest £150m to boost mobile coverage in areas with poor or no mobile service, with a significant chunk of this investment likely to go towards building new mobile infrastructure in areas of the UK where there is little or no commercial incentive for operators to do so. This opens up more of the country for mobile operators to service.
The second proposition put forward by Ofcom is to require that a 800MHz operator provides 4G coverage that not only matches existing 2G coverage but also extends into so-called mobile not-spot areas, with the UK government's £150m investment providing the infrastructure capable of supporting this. This may lead to 4G mobile coverage extending even further to cover almost the entire UK.
Reserving spectrum
Ofcom has reiterated that it would be in the country's best interests if there were at least four national mobile service wholesalers, giving the right quality and mix of spectrum. With that in mind, it's proposing that it will reserve some spectrum in the 2.6GHz band to be shared among a group of companies for the sole purpose of delivering new innovations. Ofcom gives examples of such initiatives as local mobile networks for student campuses or maybe hospitals, which operate on short-range frequencies covering small areas.
"This is a crucial step in preparing for the most significant spectrum release in the UK for many years," says Ofcom Chief Executive, Ed Richards. "The proposals published today will influence the provision of services to consumers for the next decade and beyond. The UK benefits from being one of the most competitive mobile phone markets in Europe.
"This means that consumers pay less for mobile communications services and have the choice to shop around for packages that suit them best. As the UK enters a new generation of mobile communications, Ofcom's objective is to promote effective competition and to stimulate both investment and innovation. In addition we are proposing a significant enhancement of mobile broadband, extending 4G coverage beyond levels of existing 2G coverage – helping to serve many areas of the UK that have traditionally been underserved by network coverage."
You can read today's consultation for yourself. Stakeholders have ten weeks to comment on Ofcom's latest proposals, and a final decision on the auction layout will be made this summer.
Get the TNW newsletter
Get the most important tech news in your inbox each week.