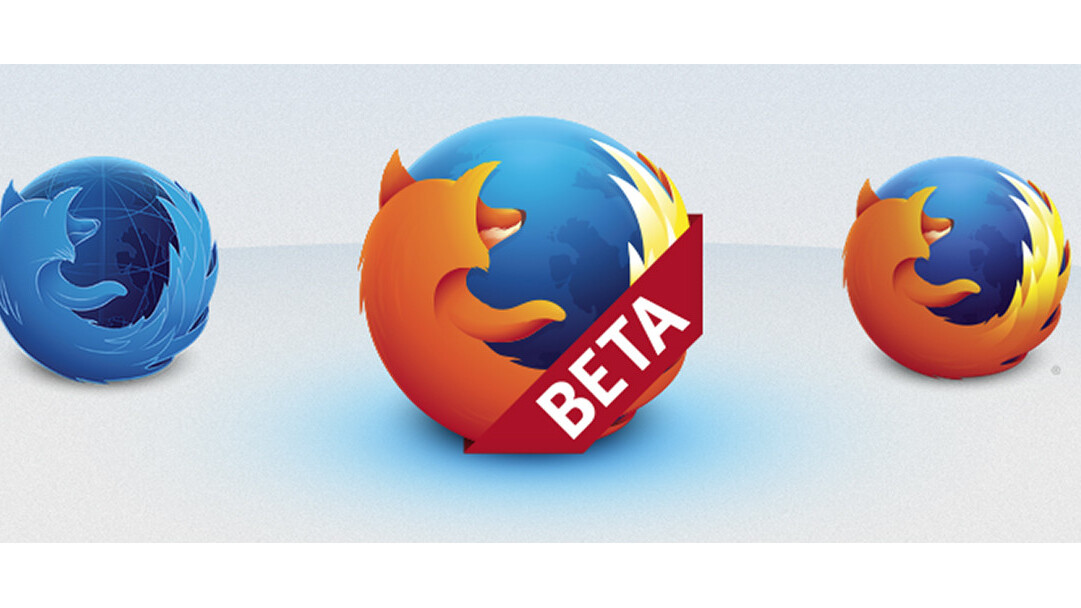 Story by
Reporter
Jackie Dove was in charge of The Next Web's Creativity channel from February 2014 through October 2015. Jackie Dove was in charge of The Next Web's Creativity channel from February 2014 through October 2015.
No sooner had it released version 41 of its Firefox Web  browser, Mozilla followed up with 42.0 beta, for the next version, spotlighting privacy and tracking.
The headliner is an experimental new feature — Tracking Protection in Private Browsing — that Mozilla wants its users to try out for Mac, Windows, Linux and Android.
Whereas Websites typically rely on third-party vendors who are not linked to the sites you visit to produce analytical data, social network buttons and advertising, these same companies may also use certain page elements that act to record your browsing activity, creating an unwanted online user profile. The new feature is designed to block some of those page elements.
The whole issue of Website tracking and privacy has always been a major concern but has been getting some traction lately around the newly released iOS 9, which now allows ad blocking. It has become so controversial that one popular ad blocker, Peace, was voluntarily removed from Apple's App store by its creator for its sweeping approach.
Still, people are interested in preserving their privacy and blocking intrusive ads that may use different technologies to track their online movements is welcome.
A blog post, published by Mozilla today, outlines how users on all platforms can try out the new anti-tracking feature.
But tracking protection is just part of a slate of new features in today's beta. According to release notes for desktop versions, the updated Control Center offers site security and privacy controls. It also has a new indicator for tabs that play audio, complete with one-click muting, plus enhancements to the log-in manager and WebRTC. Various HTML5 and developer-oriented updates are also included.
The Android version has quite a number of new features too. Among those are the ability to open external URLs from Android apps in the background as well as open multiple links without switching apps, support for direct voice input from the URL bar, and allowing users to view, edit or delete logins.
Anyone can download any beta they'd like to try.
Mozilla hopes that people experimenting with the new Private Browsing will offer their opinions, and has posted feedback page where users can share their experiences.
➤ Firefox 42 beta arrives with tracking protection, tab audio indicators, and background link opening on Android [VentureBeat]
Get the TNW newsletter
Get the most important tech news in your inbox each week.
Also tagged with