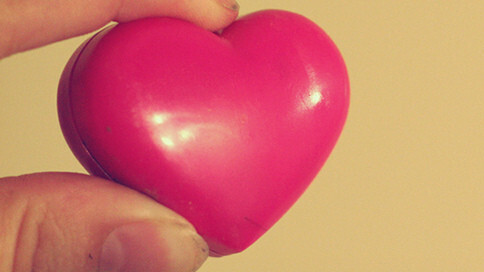 Story by
Founder
Martin Bryant is founder of Big Revolution, where he helps tech companies refine their proposition and positioning, and develops high-qualit Martin Bryant is founder of Big Revolution, where he helps tech companies refine their proposition and positioning, and develops high-quality, compelling content for them. He previously served in several roles at TNW, including Editor-in-Chief. He left the company in April 2016 for pastures new.
While online dating is no longer the embarrassing little corner of the Internet which it used to be, this now socially acceptable way of finding a new partner still feels a bit detached from the wider social Web. That could be set to change with the launch of a new 'API for dating'.
Called quite simply Dating API, the project comes from San Francisco startup VisionSync and is setting out to "do for dating what Apps have done for Facebook."
Essentially, it gets rid of the problems many new dating sites have – having to re-invent the wheel in terms of basic functionality and having to encourage potential users to fill out their profile information on yet another site. With the API, there's a single sign-on for whatever supported site users wish to join, automatically feeding in all their profile information.
VisionSync has quite a history in dating apps. Co-founders Steven Sykes and Nikolas Gough launched the company in 2009 and after some initial experiments, began to focus on mobile and social services. Most notable of the company's products is Social Connect, a Facebook app which won About.com's Readership Award for Best Dating App in 2011, beating household names like Match.com and OKCupid.
"The genesis of the Dating API occurred internally while we were integrating partners' APIs within our dating apps," explains Sykes. "The user experience on dating apps and sites is enhanced when there's a significant number of candidates and members in your targeted area, when it's easy to sign in and join, and when you can search for people who have similar interests. We also saw that our Favescape module which allows users to check out other users' 'faves' in movies, music, food, places, hobbies, was very popular. So we wanted to create an open API system to allow all our platforms, as well as affiliate portals; vendors (of dating-related goods such as gifts and flowers); game developers and content vendors to share a common user base."
In addition to offering a single sign-on across multiple services, the API will provide a central profile search service, allowing users to browse profiles from multiple dating sites from one place. Sykes says that the Dating API will also let users see updates and feeds of users' social activity on the likes of Twitter; Facebook; Netflix; Pandora; Yelp; Good Reads and SoundCloud.
Having been bootstrapped by its co-founders up to now, Sykes says that VisionSync is currently talking to potential investors and partners. The company is refining the API while also working on a new dating site, dating.me which will launch at the same time, currently penciled in for 'early summer'.
If the Dating API fulfils its potential, it could be a powerful force in enabling a new breed of dating startups to get off the ground, focusing on technology and innovation rather than basic functionality and having to encourage users to fill in profile information. Developers interested in trying the API can register for more information at datingapi.io.
Get the TNW newsletter
Get the most important tech news in your inbox each week.
Also tagged with