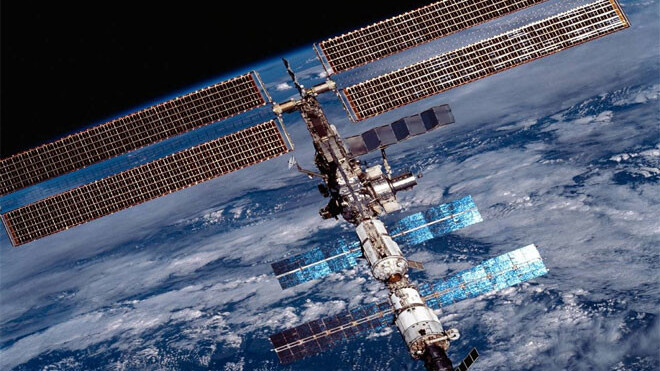 Story by
Sherilynn "Cheri" Macale is based in San Francisco, CA. You'll probably find her tucked away in her apartment blogging, playing video games, Sherilynn "Cheri" Macale is based in San Francisco, CA. You'll probably find her tucked away in her apartment blogging, playing video games, or immersing herself in geek culture. You can follow her on Twitter, Facebook, Google+
For 50 lucky NASA Twitter followers, their dreams of dining with astronauts and walking the same grounds as Neil Armstrong have finally come true. After a random selection a few weeks ago, NASA has finally settled on 50 of its fans to attend the first Tweetup of the Langley Research Center on Tuesday, Nov. 8, from 9:30 a.m. to 4 p.m.
Along with these Twitter followers are members of the press and journalists who will be documenting the event as it happens. But what exactly is a Tweetup? According to NASA:
"A Tweetup is an informal meeting of people who use the social messaging medium Twitter. This Tweetup is an opportunity to learn more about NASA and the agency's Langley Research Center."
Here's all the cool stuff they get to do:
Interact with NASA experts
Have lunch with an astronaut
Tour the hangar
Check out a wind tunnel
Visit a lunar habitat concept
See the historic Landing and Impact Research Facility where Neil Armstrong trained to land on the moon.
150 Twitter followers are also being invited to attend the Mars Rover Launch at the agency's Kennedy Space Center in Florida on November 23 and 25.
"The Tweetup will provide NASA's social media followers with the opportunity to tour Kennedy Space Center; speak with scientists and engineers; and, if all goes as scheduled, view the spacecraft launch. The event also will provide participants the opportunity to meet fellow tweeps and members of NASA's social media team."
Previously, NASA held its first Tweetup at Mission Control for 50 fortunate participants and 150 followers of the NASA Twitter account. There, they viewed the launch of its shuttle on October 31st and November 1 of last year. I can only guess that NASA is continuing with the success of that event, as more Tweetups are popping up following the occasion.
NASA appears to be heavily involving itself in the social media world, taking a more proactive approach to how it deals with fans and followers on Twitter specifically. To enter for a chance to win a trip to one of NASA's many facilities, all one needs to do is either follow NASA on Twitter, or manually enter through its website where you will also find all of the different ways to connect with NASA through its various social media channels.
For a brand like NASA to support social media usage in this way is a telling sign of the world's continuing acceptance of the medium as a science. Or at least, that's what I'd like to believe.
What do you think? With NASA supporting social media, will it move towards being regarded on a more Academic level? Also, will you be following NASA on Twitter for your chance to attend one of their historic locations? Sound off in the comments.