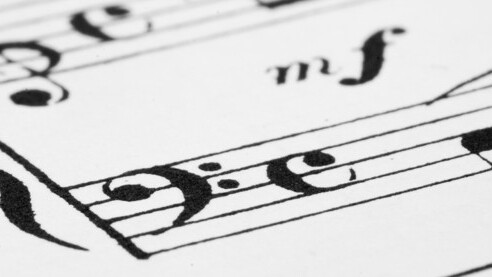 Story by
Founder
Martin Bryant is founder of Big Revolution, where he helps tech companies refine their proposition and positioning, and develops high-qualit Martin Bryant is founder of Big Revolution, where he helps tech companies refine their proposition and positioning, and develops high-quality, compelling content for them. He previously served in several roles at TNW, including Editor-in-Chief. He left the company in April 2016 for pastures new.
The Echo Nest, a service which provides music data services for developers and has partnerships with the likes of Twitter and Spotify, has today announced a Series D funding round of "upwards of $17.3m," led by Norwest Venture Partners.
The funding comes at a time when the company is announcing new partnerships at a rapid pace, establishing itself as a leading player the 'big data for music' space. The new round, which also included participation from existing investors like Commonwealth Capital Ventures and Matrix Partners, will be used to boost The Echo Nest's international sales and marketing drive.
To tie in with the funding announcement, the firm has also announced an upgrade to its Fanalytics service, which media companies can use to gain a better understanding of music fans.
The Taste Profiles feature, which allows developers to easily add social music features to apps. The new Taste Profile Similarity feature calculates the 'musical compatibility' of groups of users. This could be used for a wide range of functions, from seeking out playlists from others that a user may like, to maybe even dating(similar to Tastebuds' existing Spotify app). The Echo Nest even says that its data can be used to successfully determine the political leanings of people based on their music taste.
As the company says in its announcement to press:
"Let's say there's a social music service with millions of users is trying to establish connections among those users. The service can create a Taste Profile for each one of its users, the Taste Profile is populated by all of the artists and songs that the user has ever played. It can even include, play counts, which song has been played more often, ratings, etc.

"Not only can we find that two people are huge SnowPatrol fans, ie: direct overlap of artists or songs, but we can also identify that 2 fans are both indie fans even if they don't have any specific artist or song overlap. The latter is doable because of the secret sauce behind the The Echo Nest platform."
In recent months, The Echo Nest's data mine has powered record label EMI's headline-grabbing API, and announced partnerships with a number of  notable music startups such as Spotify, Songkick and Seatwave, as well as agreement with Twitter that allows developers to add Twitter data about musicians with Verified Accounts to music apps.
Image credit: Enrico Donelli
Also tagged with