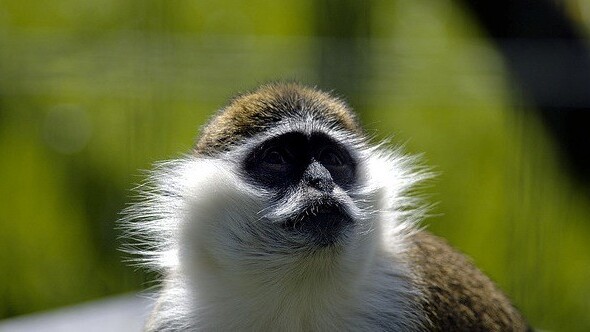 Story by
A music and tech junkie who calls Nashville home, Brad is the Director TNW Academy. You can follow him on Twitter @BradMcCarty. A music and tech junkie who calls Nashville home, Brad is the Director TNW Academy. You can follow him on Twitter @BradMcCarty.
The wisdom of the crowd. Sometimes it's given more weight than it probably should be, but there's a lot to be said for relying on information from your friends. With the ever-increasing amount of networks, feeds and information that inundates us daily, mon.ki is aiming to be a filter. Starting today as a Chrome extension, mon.ki brings you a real-time feed from Twitter, but limits the feed to only the page you're browsing.
mon.ki is founded by German entrepreneur Tim Delhaes. His CV includes co-founding Tigabytes, Endeavor and he helped to launch the Founder Institute in Chile. With mon.ki, Delhaes is hoping to turn the world of social media around, bringing data to users instead of simply a stream of information. To date, mon.ki has raised $400,000 from a group of international investors and it boasts advidors such as Joseph Smarr of Google, Jay Bhatti of Spock and Shane Mac of Zaarly.
So why raise $400,000 for a Chrome Web app? Fortunately, the idea behind mon.ki is much larger than just a browser extension. According to Delhaes, the team is aiming for mon.ki to be a "social compass" across all of your devices. That is to say that the Chrome version of mon.ki is just the beginning of a bigger plan.
But the really interesting part to me about mon.ki is that it's not just pulling in a Twitter stream related to the page that you're viewing. Rather, it's collecting intelligence so that it can provide you with actual information instead of a fire hose. Because of this, it makes a lot of sense for the company to roll out its Chrome extension as the first release, in order to start pulling in data from the largest possible group of users.
The extension itself is well done. Sitting in the top of your browser, it's out of the way until you click on it. Once you do, it drops down and analyzes the page that you're reading, then pulls in relevant discussions related to it. Sometimes that's commentary, sometimes it's a link to a related page. In fact, mon.ki could be a boon to publishers who are writing related content across the Web.
The filtering function starts by looking at the page itself. But if you want to go a bit deeper, you can simply add search operators into the included box. Have something that you want to add to the discussion? You can choose to tweet directly from the sidebar, instead of having to go to an external client. Suffice it to say, interaction within mon.ki is paramount.
I'm pretty excited to see what mon.ki will do as it moves forward. It reminds me a bit of my6sense, because of how it filters information. But unlike my6sense mon.ki isn't a recommendation engine as much as it is a way to get the data that matters. We'll be keeping an eye on the company, but a $400,000 cash injection and a crack team of advisors should help it move fast.
➤ mon.ki