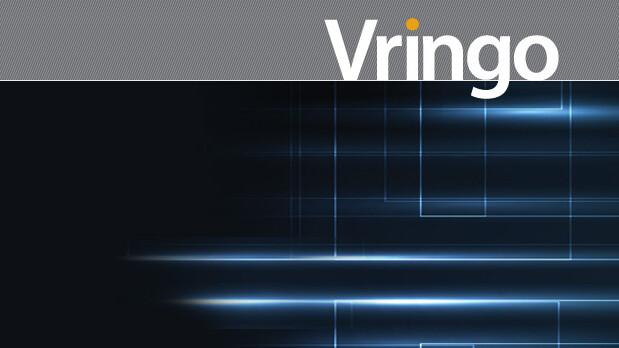 Story by
Robin Wauters is the European Editor of The Next Web. He describes himself as a hopeless cyberflâneur, a lover of startups, his family a Robin Wauters is the European Editor of The Next Web. He describes himself as a hopeless cyberflâneur, a lover of startups, his family and Belgian beer. If you'd like to know more about Robin, head on over to robinwauters.com or follow him on Twitter.
Vringo, a publicly-listed mobile technology company that's really mostly about 'protecting' the intellectual property its owns in that space, this morning announced that it will raise $31.2 million by selling 9.6 million shares of its common stock in a registered direct offering at a price of $3.25 apiece.
The company says it will use part of the proceeds to purchase intellectual property currently owned by Nokia (more on the deal below), yet another way for the Finnish mobile phone maker to shed some of its assets.
Nokia recently sold its luxury brand Vertu to European equity group EQT VI, and this morning the company announced a deal to sell its Qt business to Digia.
Here are the details, from a separate release:
"Nokia agreed to sell Vringo a portfolio consisting of over 500 patents and patent applications worldwide, including 109 issued United States patents. Vringo agreed to compensate Nokia with a cash payment and certain ongoing rights in revenues generated from the patent portfolio.

The portfolio encompasses a broad range of technologies relating to cellular infrastructure, including communication management, data and signal transmission, mobility management, radio resources management and services.

Thirty one of the 124 patent families acquired have been declared essential by Nokia to wireless communications standards. Standards represented in the portfolio are commonly known as 2G, 2.5G, 3G and 4G and related technologies and include GSM, WCDMA, T63, T64, DECT, IETF, LTE, SAE, and OMA."
In an SEC filing, Vringo says it will cough up $22 million for the portfolio, plus "to the extent that the gross revenue (as defined in the Patent Purchase Agreement) generated by such portfolio exceeds $22 million, a royalty of 35% of such excess".
Nokia will retain a non-exclusive, worldwide and fully paid-up license to the portfolio for the sole purpose of supplying Nokia's products.
The $22 million payment shall be paid to Nokia on or before September 14, 2012.
The agreement also provides that if Vringo brings a proceeding against Nokia or its affiliates within seven years, Nokia shall have the right to re-acquire the patent portfolio for a "nominal amount". And that's not all:
Further, if the Company either sells to a third party any assigned essential cellular patent, or more than a certain portion of the other assigned patents (other than in connection with a change of control of the Company), or files an action against a telecom provider to enforce any of the assigned patents (other than in response to any specified action filed by a telecom provider against the Company or its affiliate) which action is not withdrawn after notice from Nokia, then the Company will be obligated to pay to Nokia a substantial impairment payment. Because all of the foregoing actions are within the Company's sole control, it does not expect to be obligated to pay any such impairment payment.
The patent portfolio is laid out in more detail in the filing, if you're interested.
In addition, Vringo says its plans to use the raised capital to repay all outstanding debt, and for general corporate purposes. One of the company's investors is serial entrepreneur Mark Cuban, by the way.
In a statement, Vringo says approximately 90 percent of the nearly 10 million shares in the offering were placed with three (unnamed) institutional investors, and that the deal involved no placements agents or underwriters.
The video ringtones and mobile applications development company recently merged with Innovate/Protect to grow its IP portfolio. Innovate/Protect was the owner of patent assets acquired from Lycos, a now-irrelevant search engine that was kind of a big deal in the mid-late 1990s.
Vringo's patent portfolio currently consists of 31 patents and applications, 11 of which have been granted.
The company has a couple of lawsuits pending already. Earler this week, AOL said it had reached a patent settlement with Vringo related to online search and advertising. The settlement is, however, partial because AOL is still named in the lawsuit as a customer of Google, the main defendant in the patent suit.
Also included in the suit are IAC, Target and Gannett. The case remains scheduled for trial on October 16, 2012.
To be continued, no doubt.
Get the TNW newsletter
Get the most important tech news in your inbox each week.
Also tagged with